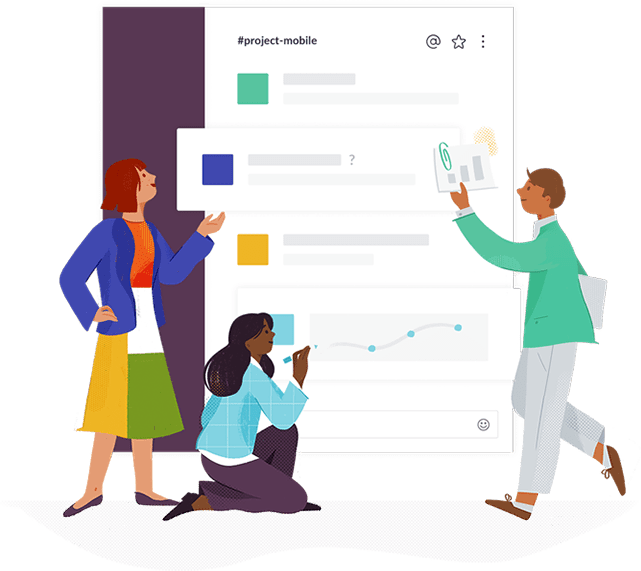 Today we are able to witness that enterprises, as well as startups, are in a constant need of launching a new digital service or product that is based on an out-of-the-box approach.
But this enthusiasm has somewhat backfired and has resulted in a huge cluster of confusion. The main reason being that now users are being provided with a wide range of options in the marketplace that are sort of similar.
Best Mobile App Development Companies In USA In 2019
That's one of the main reasons why we decided to come up with this article featuring top 10 mobile app development companies in the USA that provides its users with app development services that are unique and innovative in nature to their clients from all across the globe.
With that being said, let's take a look at leading names in the mobile app industry:
1. Intellectsoft
Intellectsoft is the right pick for you if you are looking for a mobile application development company that can provide its clients with the complete software consulting process.
The app designers and developers of this US-based company help international businesses in overcoming the technology challenges faced by them during their digital transformation process. Some of the well-known clients of this app development company are Nestle, Universal, Harley Davidson, EY and Eurostar.
2. Fueled
An exceptional team of app developers and designers at Fueled works hand-in-hand with businesses that collaborate with them. Their team is known to often take charge of the initial concept of the client's project idea and then merge it with their own set of methodologies and experience with respect to the client's preferences.
The main objective of Fueled as a team of mobile developers, testers, and designers is to turn ideas into actual products that the targeted users can rely upon.
3. Arka Softwares
Since its inception in the year 2010, Arka Softwares has been building world-class web and mobile application development solutions. They offer industry-leading digital solutions for various platforms including Android, iOS, Windows, and Mac to different types of businesses irrespective of their scale i.e. from start-ups to large-scale enterprises.
Arka Software also makes sure to incorporate modern-day technologies like Salesforce, Internet of Things (IoT), artificial intelligence (AI), cloud computing, AR/VR technology and many more.
4. Appinventiv
In such a short span of time, Appinventiv has truly transformed itself into a brand with a huge global following by being one of the best mobile app development companies in the USA. The app development and designing team of Appinventiv believes in the motto of providing its clients with a bespoke mobile experience.
Some of the major core competencies of this mobile application development company are HTML5, UI/UX Design, IoT, iPad Development, Chatbot app development, and Mobile Application Development.
5. Five
As a mobile application development company, Five first made its debut in the year 2007 and since then there's been no stopping it. Their highly-skilled team of professionals has perfected the way businesses think about digital products and services. In addition to this, the mobile app developers at Five have also won several awards for their smart work in the mobile app designing and development.
The primary aim of this company is to set an incredible growth strategy for the clients' product where they can constantly track as well as analyze the entire process through each phase of the project.
These are the top five mobile app development companies that are right now leading in the US. Apart from this, as a mobile app developer or a business owner, you know to keep yourself up-to-date with the market trends that are taking place in the app development industry.
Our advice would be to pay special attention to the overall experience and company portfolio before you go ahead and hire a mobile app development company for your next big project.