Let us go to the details of the article step by step. As per humanity rules, and being a human, you need three important assets in life. Food, clothing, and shelter. There was a time when a home was considered one of the luxuries of life. It is, even in recent times. But the patterns of building a home has changed as per the technology trend. And, yes, if asked to explain, can you define a home, what will you say? Does it consist of only home members? What about the other non-living things in your home, which works on electricity? Television, washing machine, microwave oven and all? They also form part of your home and help in day-to-day activities. At one time, they were considered mere appliances. But in recent times, they have also gone digital. Did you get the idea? Yes, we are talking about the Internet of Things and home automation. A little bit confused? Do not worry. In this article, we are going to give information on the home automation products in 2019.
Smart Home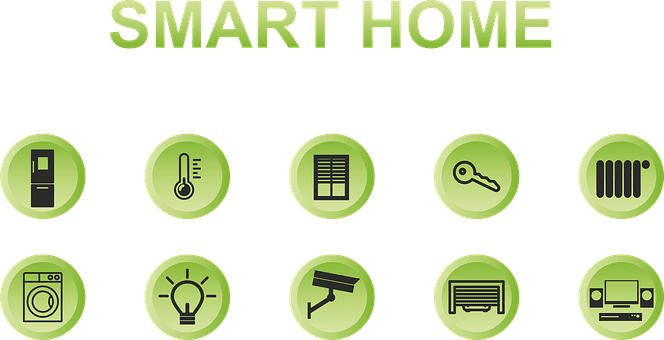 A smart home does not mean that you live in a place that is surrounded by electronic gadgets. In fact, it means every electronic equipment in your home is connected to each other via the internet or WiFi. You can make the appliances act to your commands. Are you surprised? Then you must be an individual who is not keeping updates about the recent trends in home improvement.
Smart home, you should know is the new method of living, preferred by most youngsters in urban cities such as Mumbai, Bangalore, and Pune.
Internet of Things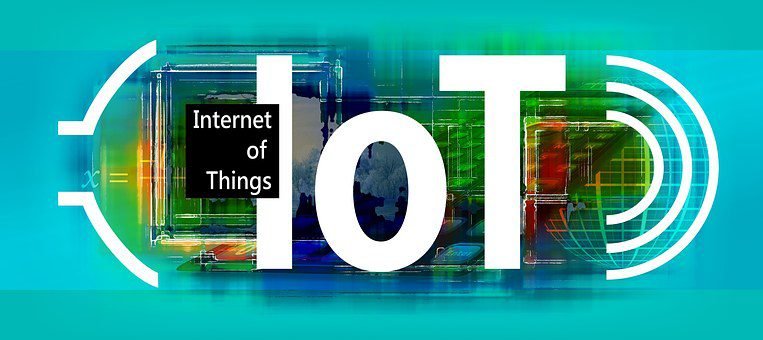 This new technology works on the system of connecting electronic devices in your home. It acts as a bridge between your voice, commands and electronic devices. This new technology has evolved from various technologies, such as Internet connection, microservices, and wireless technologies, etc.
How Does The System Work?
Okay, we understand the question. We will explain in detail about the home automation products in 2019 in the next step of the article. As for now, let us imagine, you have in your Mumbai home, smart washing machine, smart microwave oven, smart fridge, smart lights, smart electrical outlets, and smart locks. But how will you make them work? It is true that every one of them has an app by which you can control them. So, don't you think that the work will be more? To make an appliance work, you need to go into the app, and then give the command with your voice or send a text. Instead of that, how about having a device by which you can connect to all the smart home devices and then just give commands to make them work? Don't you feel that this is easier?
Command Giving Devices in the market for Home Automation products in 2019
This device can also check the traffic jams in your city, control every smart device in your homes such as smart lights, smart thermostats and more. You can also ask the device to sing a song from a specific artist or more. It can also be used to send/receive messages and make calls.
Google Home
You can get the same device in a proper working condition in various models. They are Google Home Max, Google Home Mini, and Google Home Hub. You can control the smart appliances in your home.
There are other devices in the market, but since the topic is on home automation products in 2019, we have chosen to give information on only two devices.
Home automation products in 2019 – Washing Machine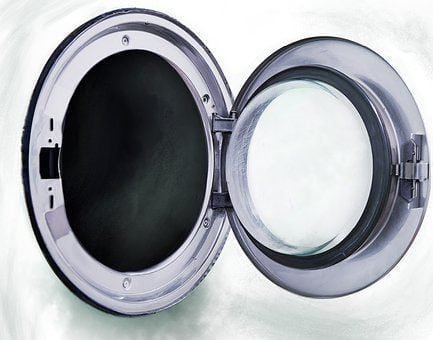 Yes, there are smart washing machines. And you need to just load the clothes. Then you can give the commands via the mobile. Usually, the washing machine with Wi-Fi has many features such as Allergy Care, TurboWash, 6 Motion DD technology and many more to pamper your clothes. The benefits of smart washing machines –
You can get alerts when the washing process gets over. Has the washing detergent level gone low? Then you can make settings to receive the alerts.
You can download the programs for a new wash as well as dry cycles
To control the appliance, you can either use your voice or send a text.
Forgiving commands, you can make use of Google Assistant or use Amazon Alexa.
If the clothes are loaded, you can make the cycle start from outside your home. It is also possible to time schedule the processing activity.
The smart models for washing machines in the market are from brands such as
Whirlpool
LG
IFB
Bosch
Hilton
Samsung
Godrej
—————-
Home automation products in 2019 – Smart Microwave Oven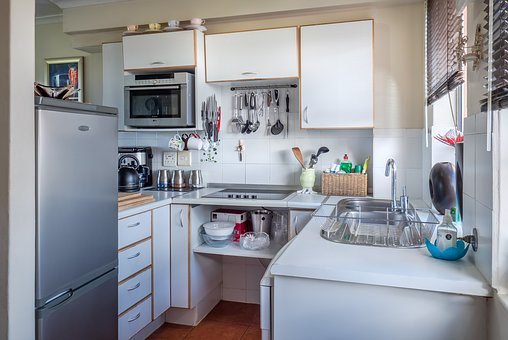 There was a time when you need to know the basics and skills of cooking to prepare a new recipe or dish. Not any more. You need to know just the basics. With packaged recipe ingredients, even if you are a beginner, you can become a great cook. And now even devices such as smart microwave oven can help prepare the best recipe. Similar to other smart devices, you can connect with your mobile, and give the command to reheat the dish or stop after a certain period.
Read Also Smart Products: How to Select Vital Hi-end Goods Simply and Congenially
Now, if you have a smart microwave oven, there are many benefits. Some are outlined below –
If you have kids in your home, then you always have the problem of them making havoc in the microwave oven. In smart ovens, you have the safety locks to keep the precious children out of danger.
For preparing the recipes, you need to know the ingredients and the best manual controls in the device to cook the dish.
You have adjustable settings to cook any type of dish. For example, in a smart microwave oven, you can adjust to cooking items such as pizza, vegetables, and even beverages.
Smart microwave oven models, you can get in brands such as
Home automation products in 2019 – Smart Refrigerators
In many models involving smart fridges, you have the touchscreen in the front door. You can make a connection to your mobile via the Internet. Many models can work in tandem with any voice-activated assistants such as Google Home and Amazon Echo. Benefits of smart refrigerators are –
You have gone to a mall, but have forgotten to bring the slip which contains the list of items. No worries. You can log into your fridge app, see the insides and then make the list.
You can browse the internet similar to your phone or tablet.
It is possible to connect the Smart doorbell to the screen display on your refrigerator. If the bell rings, you can see the person standing at the door. You can also give an answer right from the same place. But yes, you need to have a smart front door camera and the connection.
In the touchscreen, you can watch movies or listen to your favorite music albums.
Some models, you get in smart fridges are from brands such as
LG
Panasonic
Samsung
Haier
Whirlpool
Home automation products in 2019 – Smart Locks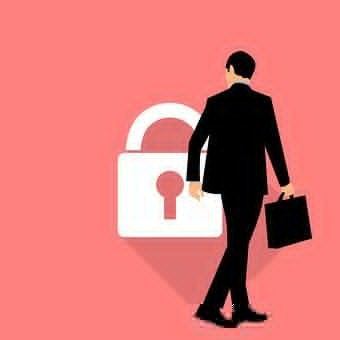 How does a guest gain entry to your home? It is through the door. How about having a door with a smart lock? If you implement the technology, you are combining the traditional method with the modern trend. Now let us see the benefits of having a smart lock
It has several features such as
Voice control
Remote access
Voice Control
Let us imagine, you are at the office. Now, a delivery person has come home to give a large gift from one of your old friends. Nobody is present at your home. Right from the office, you can make the smart lock open the door with a temporary password, which the delivery person has to punch in the machine. The password will be valid for only three minutes. So, the delivery person puts the parcel in the living room and exits. You can control his movements via the CCTV camera.
You have gone outdoors for a vacation. If there is a breakthrough or a window gets broken, you get an alert to your mobile. You can monitor the movements of your home via the mobile. Some examples of smart home locks are
Kwikset Kevo
August Smart Lock
August Smart Lock Pro
Kwikset Convert
Kwikset Sesame Lock
Schlage Sense
Friday Lock
—————-
Home automation products in 2019 – Smart Television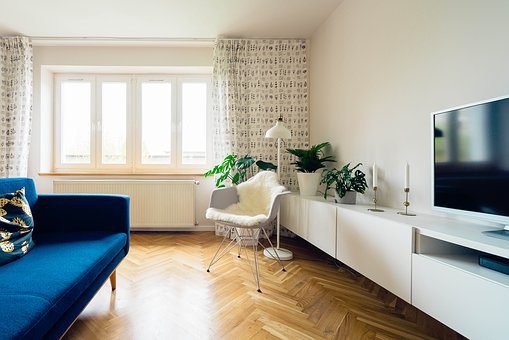 You can connect to the internet by WiFi and access online content. You need to enter the login information and then get the display of internet channels. You can access them via the apps. But the management of various channels varies with the apps. Benefits of a smart TV
You get access to a large number of online channels that offer good programs.
You do not have to connect to either a TV antenna
Neither do you have to subscribe to cable service
Some smart TV models you get in the market are
Samsung
Sony Bravia
LG
Panasonic
Home automation products in 2019 – Conclusion
So, we come to the last part of home automation products in 2019. But needless to say, even the smart home appliances need service. And you have to give them maintenance service as per the instructions of the manufacturer. How about an example to make you understand the benefits of smart home appliances or home automation? Let us imagine, you have a television in your Mumbai home. It has extended the warranty period and the picture tube has to get a replacement. You also feel the need for a maintenance service. Now, where will you get the best TV mechanic in Mumbai? Instead of searching for referrals, you can seek the services of home appliance repair companies who have experienced handyman professionals in their payrolls. You can book a service, and ask the pro to come to your home.
But this step is for the common TV in households. In the future, the smart TV may have features that can send notifications to your mobile if it needs maintenance. It is the same with other models. More innovations in home electronic appliances are about to come, but they are for the better.
You might also like to read about Gadgets Every Household Should Have