Back in 1999, no one would have imagined what smartphones would be capable of doing. The smartphone has emerged to be a tremendous technology that has completely transformed our world. And today we are at a stage where smartphones have become an essential part of our lives. The large displays, touch screen, impressive cameras, high-tech features such as 3D facial recognition have brought the world in our pocket. You can listen to music, watch your favorite movies and TV series, play games, browse the web, do calculations, save your important dates and the list goes on.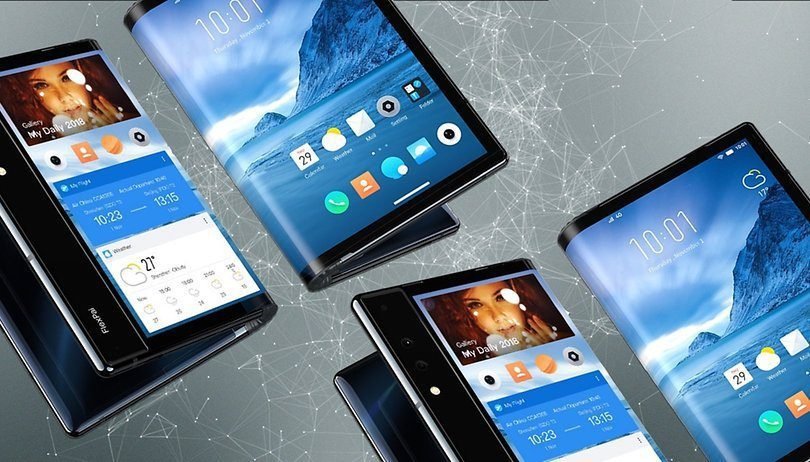 1. 5G phones
The smartphones are getting smarter day by day. We have covered the best 3 innovations which are expected in 2020. Let's see what is in store for us in the coming days.
Must Read Also about how to Speed Up Your Smart Phone
The fifth generation of wireless communication is going to be a reality in a year or two. It will give faster upload and download speeds along with the increased capacity on the network. This means that you'll not lose the mobile signal even if you're in a crowded place like a train station or a sports stadium. The films in the 4K display could be downloaded in just a few minutes. And most importantly with such a large bandwidth available, other gadgets and devices will also go online such as self-driven cars and other machines.
OnePlus, Samsung, Sony, Huawei, and others are planning to introduce 5G handsets over the next 12 months. Apple is all set to introduce its first 5G phone in 2020. The 5G network infrastructure is in its nascent stage of development but the phone makers are all set to use the technology as their USP for selling their 5G handsets. Therefore, it might be the case that you don't get a 5G signal for the next 12 months but you can have a 5G device.
The analysts and industry officials predict that with the introduction of 5G smartphones the price chain will get lowered in 2020. 5G technologies will altogether change the way we use smartphones today. With the rise of hyperlocal business models in every industry, the need for smartphones, that too with good high-end technology seems very much important for all businesses. So 5G smartphones are the most welcomed one!
2. Foldable Phones
Recently foldable smartphones have been launched. They are too expensive but have many advantages. These phones which can be put into your pockets have a large screen and give a tablet-style experience when opened. They are called foldable because the high-quality displays of such phones are flexible, can be bend and folded in half. The only risk involved in the possibility of damage to screen pixels while folding.
Samsung Galaxy Fold was introduced early this year on Feb. 20. It can be folded opened to expose a 7.3-inch tablet-sized display. The company states that the folding mechanism will support up to 200,000 uses. It has 512 GB of storage and 12 GB RAM. The phone has 6 cameras which include 3 rear-facing lenses. Samsung Galaxy Fold has a 4380mAh battery split into two sections due to the fold. Three apps can be run at a time. Any app running on the front will get easily switched to the middle when the phone is unfolded. As already mentioned the prices of foldable phones are too high. This one is available at £1,500 (Rs. 1.3 Lakh).
Other phone manufacturers have also announced the release of foldable phones like Huawei will come up with Mate X, Apple's iPhone 11 could be a foldable one.
The flagship smartphones have already added Artificial Intelligence to their new launches in 2019 and this year you can expect its role to get bigger and bigger. That means your smartphone will be much smarter than before and will be able to do a lot of things without your help.
The high-end processors or chips have components particularly designed to do artificial intelligence calculations. So they can handle those tasks which are done through the use of machine learning. For example- recognizing a dog and a cat in a photo can distinguish your voice from someone else's. Since the technology is in-built so response time is very less i.e. the device will respond instantly.
ConclusionThe most exciting innovations on the way are on the software side and not the hardware side. So the Google Assistant, Siri, Bixby and the others are going to be much smarter. It'll be interesting to watch what all unveil in the near future.