FlexClip Review: Edit Your YouTube Videos Online with FlexClip
The development of the Internet has brought with it the appearance of the YouTuber (the person who shares attractive videos for users on YouTube). At the same time, more and more people show interest in becoming YouTuber. It is not surprising since to exercise this profession you do not necessarily need to have a professional team with which to record and edit the videos. There are web applications to create videos, easy to use, that do not require software download and installation. With them, you can explain an idea or content in an audiovisual format.
Today we want to introduce FlexClip, a free video editor that allows you to create your YouTube videos in minutes.
What's FlexClip?
It is a very intuitive tool that offered powerful advantages. Such as, users will have the possibility of editing the video without having to download anything previously on the computer or access to an audio library among others. Because FlexClip provides predefined video templates whether you want to create a business video or a personal video. Anyway, FlexClip works pretty easy. It's easier than doing everything through other professional but elusive programs.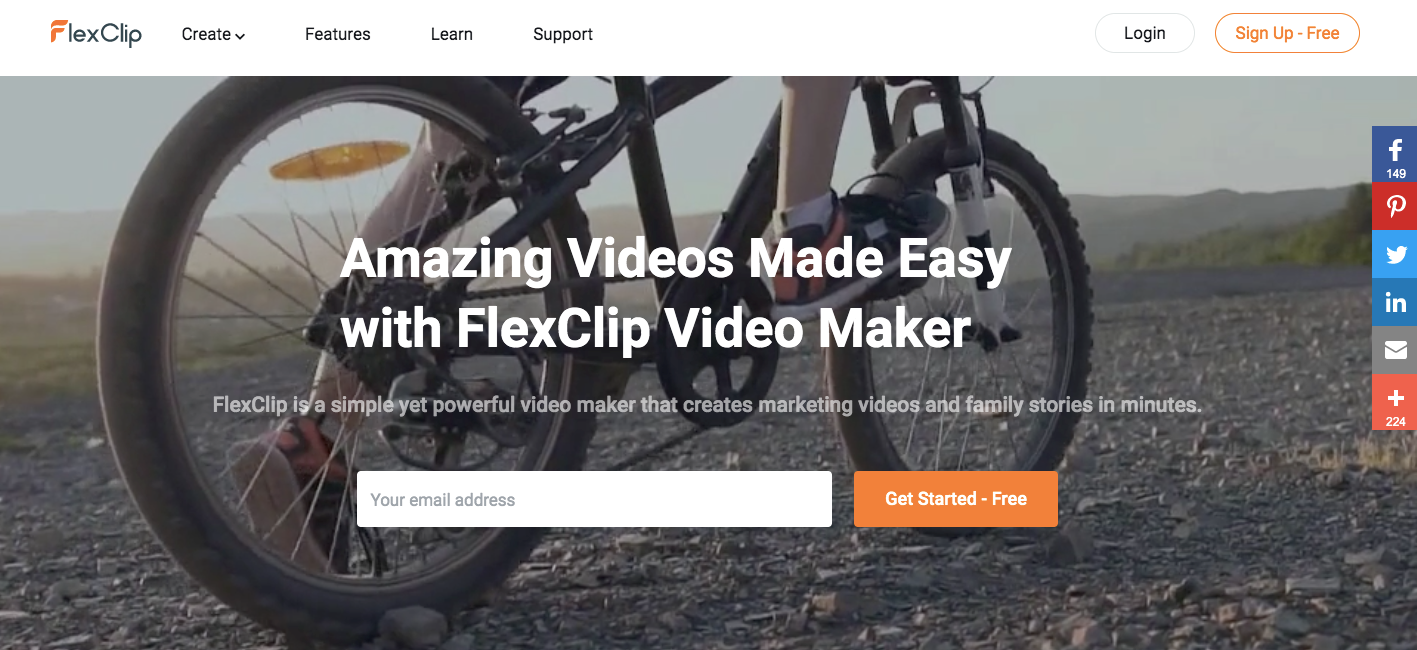 Upload multimedia content
To edit the video with FlexClip, all you have to do is enter the homepage, login and press the "Create New" button located at the top middle. Then you are free to select the templates you want to insert into your video, and tap Edit to import them into the FlexClip editor. Of course, FlexClip allows users to start from scratch if you prefer.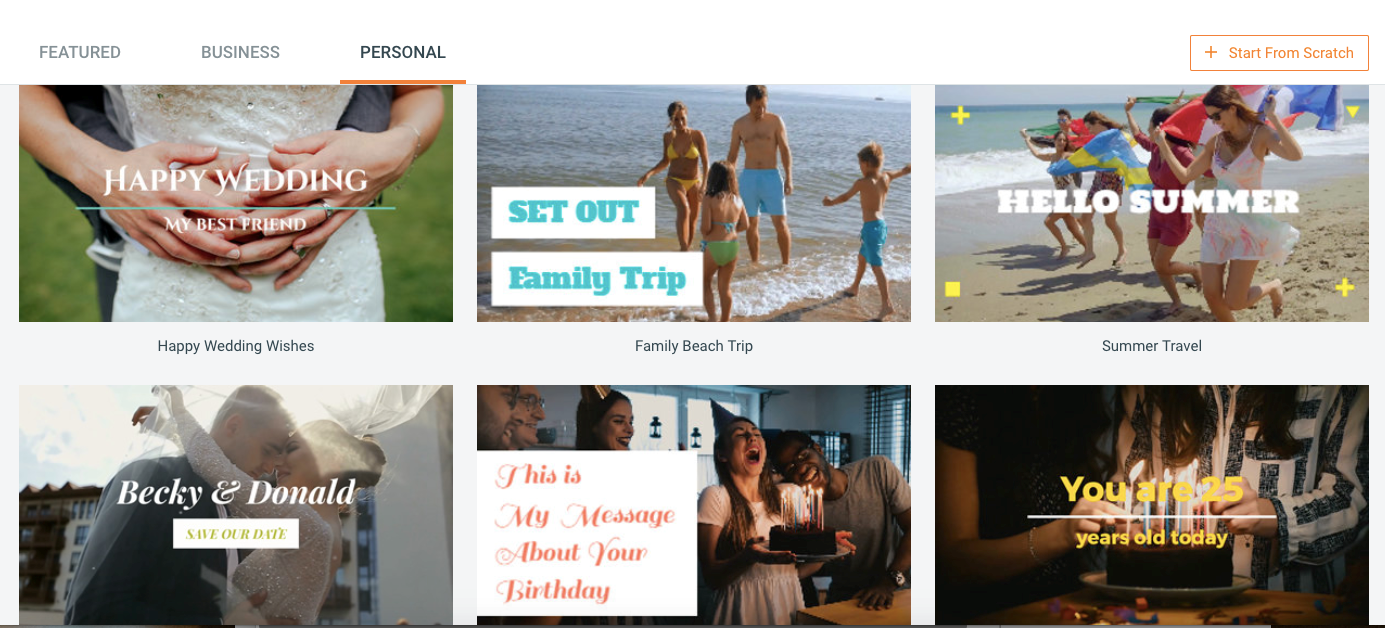 Organize the clips and add captions to your videos
You will find that FlexClip offers an intuitive and tabbed interface, which therefore facilitates your video editing, cutting and adding video clips, images, caption texts, and music. So it is time to freely arrange the pictures, video clips in your favorite order and begin to customize the video. FlexClip provides users various patterns for applying texts and logos with different fonts and colors. The apply of texts and logos is also pretty simple: you just have to drag the item to the page that interests you and it will be "assembled" in the new video you are creating. FlexClip can also record your own voice to put it like a narrator's on a video. What's more, there is the possibility to convert the formats from 9: 16 to the widescreen 16: 9.
After completing the above steps for the video, you can touch the music icon to select the music you want to use in the background (choose some of the songs included in FlexClip or a song from the computer). Once you have the desired end result, touch the orange icon at the top right to export the video in 1080P to your computer gallery. The video will be saved in your account so that it can be further modified using the PC.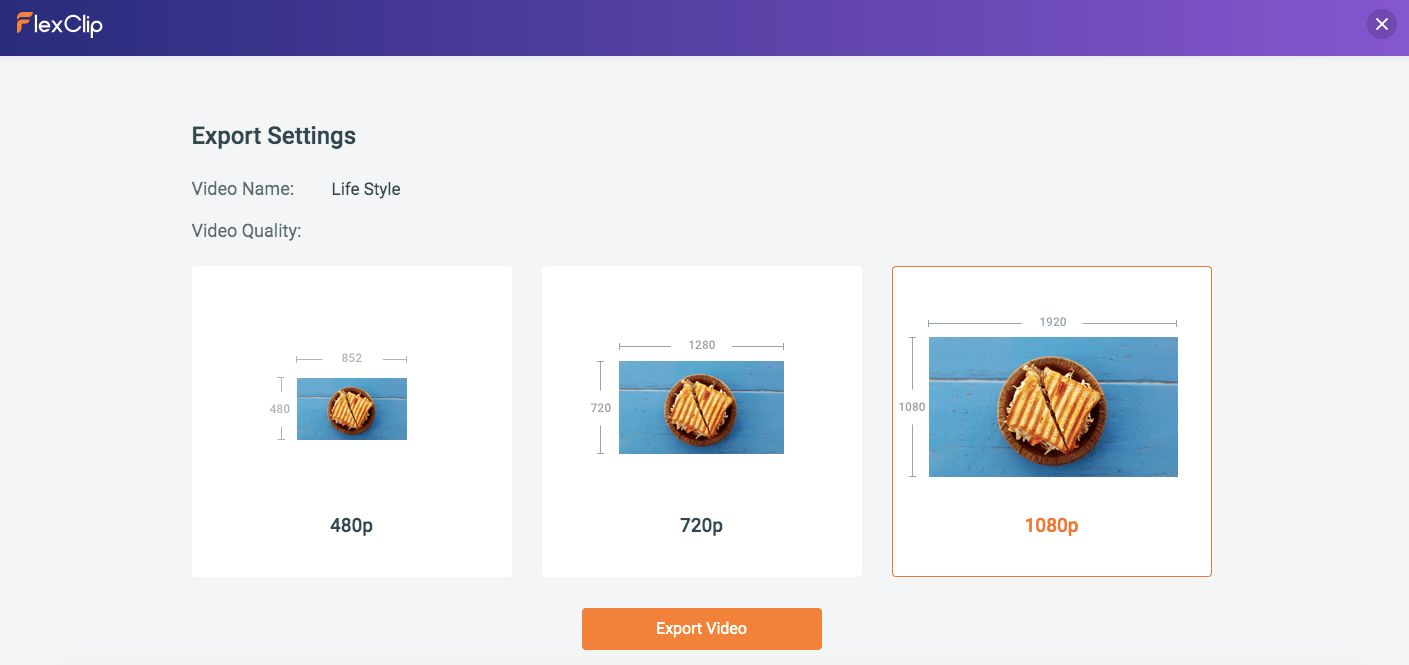 Final words
As you see, FlexClip online video editor has no problem to easily edit a YouTube video with up to 1080p quality. It is definitely a good choice if you want to quickly make a video to share it on YouTube. Try FlexClip for free now: https://www.flexclip.com/.
Read Also about 4 Awesome Video Editors to Help You Create Strong Visual Content