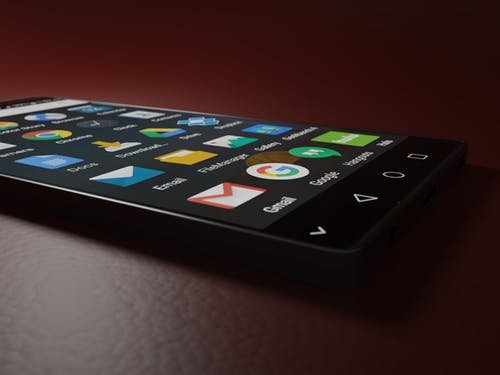 The financial services industry and e-commerce world are a complex one, and business here is not so customer-friendly. The challenges are more when the business is a start-up and has limited resources in the market. However, ever since the advent of Fintech, the scenario has changed, and customer service is finally improving to a drastic extent. Fintech offers a wide space for improvement for customer service, especially in the field of financial services that range from underwriting to signups.
For instance, banks and insurance companies are now using Fintech apps for leveraging their services with customer satisfaction. However, the digital transition of these services is taking place very fast. It is rapid development in the Financial, technological industry. App developers understand the challenges and the opportunities that are provided by this Fintech revolution that is emerging in a very big way. The creation of Fintech mobile apps has greatly benefitted the financial industry and plays a crucial role in averting a financial crisis.
The advent of mobiles and the rapid digital revolution
Ever since the advent of smartphones and the digital revolution, every industry has changed. Startup businesses again are no exception, and everyone associated with it is using mobile apps to explore products and services. In fact, there has been development in the field of mobile apps and tools has extended to wearable technology associated with various kinds of businesses across the world. A business that does not use Fintech apps and tools will lose out on customer service and satisfaction. For example, those insurance companies that are associated with Fintech are increasing, and financial services are leveraging new technologies for improving customer experience and satisfaction. In fact, activities related to insurance like distribution, underwriting, brokerage, and more are now becoming automated in many innovative ways.
A sea change in customer expectations
There has been a sea change in customer expectation ever since Fintech has emerged on the scene. They now expect service and support that is top-quality. They compare these services with esteemed technological names like Apple, Google, Facebook, etc. The conventional financial technology industry has changed, and accessibility, convenience, customized products along with other innovative solutions provided by Fintech apps have taken the expectations of the customer to a higher level.
The need to adapt to the change in customer behavior
Customers are now looking for a better experience from financial services. Those in the financial service industry state that intense competition has made it very difficult for them to reach out and connect with the customer. Customer engagement and retention are challenging. However, those companies that are using mobile apps and tools to reach out and connect with the customer can easily increase their customer base with mobile apps extensively. Those companies that provide Fintech apps can engage and retain customers better. Mobile applications are growing, and so insurance companies and financial service providers are provided with great opportunities when these apps are provided to customers. The behavior of the customer is changing, and experts in the field of Fintech say that it is the need of the day for financial technology companies to adapt to the changing behavior of the customer for getting success.
Ways via which providers of financial services, e-commerce and startup companies can make the best use of Fintech mobile apps
Fintech mobile apps and tools are bringing a rapid change to every business today. Those companies that develop mobile apps need to embrace strategies to make themselves ready to meet the emerging demand placed by most businesses today. Esteemed company in the field of lending https://www.libertylending.com/ says when it comes to businesses the following are some ways via which they can make optimal use of Fintech mobile apps and tools for their businesses-
Acceptance of the dynamic market scenario-There is a popular saying that change is the only constant in this world. It is prudent for all businesses to be open to this change and adapt their businesses to them. The market competition is very intense, and it is prudent for one to engage in several technological solutions to engage customers as well as employees to come up with several fresh and innovative ideas that can transform organizational cultures and identify areas that are perfect for growing in the future.
Investment in technology- Businesses,
both e-commerce, and start-ups, should set aside a portion of their funds for technology. In this way, they can effectively sideline their market competitors in the industry.
Working in collaboration and partnership with others- A business should collaborate and work in partnership with others in the industry. In this way, they can gather the experience and the ways to generate value in the market.
Evaluating goals for success- In the field of financial services, one of the most complex industries is the insurance industry. It is crucial for this industry to plan their goals and invest in modern digital technologies that are simple for a business to embrace. They should consider the different business models that are needed for optimizing the opportunities that are open to them.
Bringing in innovative and inspiring solutions
One of the biggest advantages of fintech apps and tools are they are today challenging the conventional models that have been created for businesses. These tools and mobile apps are bringing in innovative and inspiring solutions that are adding value to their customers. Here, one can combine their present demands for business with information technology to give them solutions for optimizing the costs, speed, flexibility, and efficacy of services.
Thanks to the fintech revolution, customer engagement has also increased to a large extent. It provides a business with several convenient solutions in every phase of business operations. Businesses in the field of e-commerce, startups and more should recognize the need of fintech tools and apps to stay afloat in the competitive market or else they will lose their business share and profits to their competitors drastically. Business models should be evaluated and changed to improve customer service, engagement, and satisfaction.