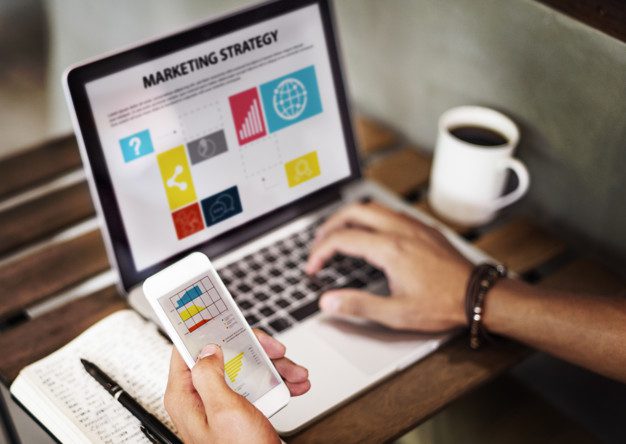 Right now, we are facing revolution 4.0, and it is inevitable to introduce your business at a global level. Internet marketing is growing and has covered every field. Architectural marketing is different from regular marketing strategies. Before digitalization, we used to search in a local directory or Yellow pages for the best Architects service around us. But now these days have gone, and the Internet took the place of it.
Even food to medicine, each and everything we are used to searching on google, review product, or service before making a decision. Increasing usage of mobile phones can also be a reason. If you have a business and you don't own a website, then it is a disaster for your business, as no one won't trust you, and it affects your sales directly. 
Brochures, templates, printing, are the old techniques which are dead almost, and Internet Marketing is the only future. Generation is changed, and we are continuously upgrading our lifestyle, including homes. If you want to expand the Architecture business, then there is no better place than the Internet. In this article, trending Internet marketing strategies for Architecture that can be ruled in 2020 is explained, which allows new users to find your website. 
Marketing For Architects, Where Do You Start?
If you have are having own architecture studio, but don't have enough knowledge about how to generate leads and how to attract customers? Here we have a solution for that. The most common technique to start internet marketing techniques is a SWOT analysis, a study that will allow you to analyze both the internal (Strengths and Weaknesses) and external (Threats and Opportunities) characteristics.
To perform this analysis, you have to start looking inwards. The weaknesses are all the elements that prevent us from functioning well or that prevent improvement. What actions should we avoid? What should be improved?
After performing a SWOT analysis, here we have five internet marketing strategies to be applied in 2020 for Architecture. Marketing has now become focused on catering to the needs of smartphone users. The vast quantity of mobile users has a considerable influence on the market.
Not only Architect but all types of business owners should worry about the recent trends because trends change drastically. Below are the concrete ideas that you can apply yourself.
1) Responsive Website 
The first step towards internet marketing is a responsive website. There are many social and sites and online business directories under which you can register your business and increase the traffic. Collect images, make videos of your previous work, explain your services in-depth, highlight some of the best practice, these will work like a pro.
Although it seems that social networks have taken over the digital presence, the web remains fundamental. It's your online business card.
Have you thought about having a blog? If you like to write, you can publish it on your website, and it will give you more benefits than you think. It will help to better rank your site; you will be able to advertise your projects or the novelties that you offer, as well as gradually creating a community of readers that will get in touch with you through the comments. And who knows? These readers can end up becoming customers.
2) Email Marketing 
An email has been a popular and essential tool for marketing. Now we can send different emails to different users according to their interests so that we can expect maximum ROI.
Email marketing is a prevalent tactic of internet marketing. It deals with sending of emails to the prospects' addresses and getting them to open it and respond positively towards a sale closure. As mobile devices are becoming increasingly popular, email has also turned transportable and is an easy option for business communication and is especially popular among the millennials.
There are much free software and email marketing services, which allow bulk mail promotion services like Mailchimp.
3) Video Marketing
When it comes to video marketing, we instantly think about leading platforms like Netflix, YouTube, Amazon Prime Video, Facebook Live, Instagram IGTV video is a big trend online that will continue to grow. No one is interested in reading, and if you upload a useful video, then it would be highly visible and connect more users.
It is estimated that 90% of the content is converted into videos from blogs and articles. Video is an effective way to convey the message easily when compared to the stories. Correct usage of videos with high quality and with excellent audio will send the business message to the users.
4) Social Media For Promotion
We can not imagine a business without social media. Word of mouth is fine, but when it comes to promoting the company at a global level, social media is the only way. But nowadays, anyone, before hiring a ppc agency and looking for references, uses the Internet. Therefore, maintaining a presence in social networks can make a difference in the competition.
Facebook, Instagram, and youtube is everywhere and introduced one unique feature to make a story. This story will show your network for 24 hours and the best feature to promote business.
Now YouTube is coming with this idea called "stories" These stories will help the business for its promotions to feature the employee stories, product making videos, to ask reviews about their products, etc.
Decide on what network or networks you want to be and give them content. Publish previous works, show the development of a project in progress, share interesting facts, and make short videos to engage more users. They are small actions that will help you to have an excellent online presence.
5) Artificial Intelligence Is Going To Rule
AI is in every field; internet marketing is also trying to understand this technology for better output. For example, instant chatbots. Yes, it feels like personal assistance and can interact any time with customers. We'll use machine learning to optimize our marketing like never before – Personalized to each user at the right time, place, and with the right message.
All in all, internet marketing will become astronomically more efficient for us. Afterall at the end of the month-end, high turnover= time saver= saved money. It's a win/win/win situation.
For example, YouTube Recommendations, already using the AI method to make the desired action. 
Read Also Digital Marketing Strategy: Why You Need It In Your Business
Last Call
Internet marketing refers to the tactics and tools that are used to make a product more visible online. For Architecture, it is inevitable; If you want to expand your business quickly, you can start to apply the above marketing strategies. You can make Facebook Pages, upload a video on YouTube, customize your website, add testimonials, and increase the traffic.