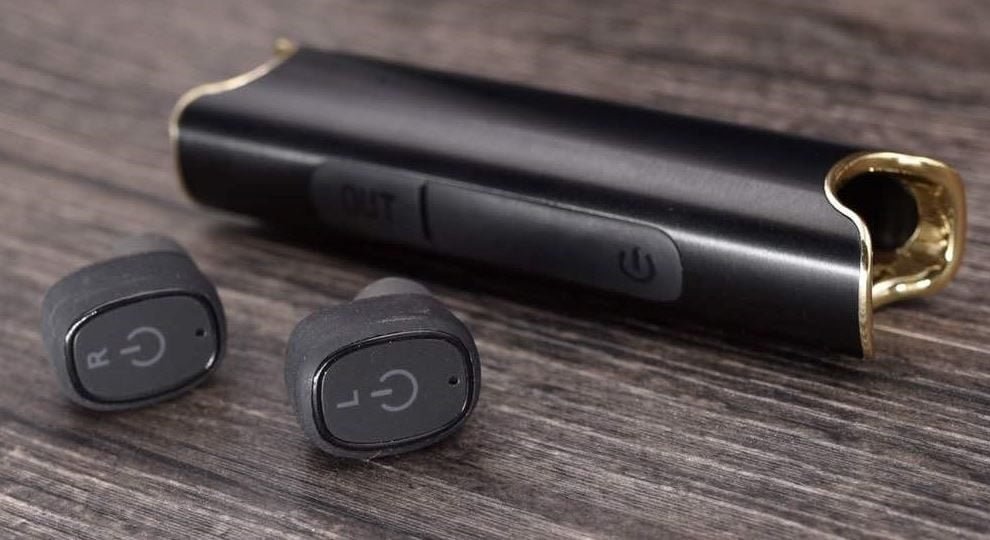 We all have different tastes in music. Sometimes, we even have our different ways of consuming it. Whether you like the opera, live concerts, indoor performances or just enjoy the playlist on your smartphone, there is one thing we can all agree on, owning a set of wireless ear buds is both cool and essential to your musical, sporty or entertainment experience.
Whether you are the avid gym goer or just an occasional jogger, you have to appreciate the portability convenience of wireless earbuds. Say goodbye to wired earbuds, unless you still enjoy getting tangled up.
Wireless Freedom!
The wireless freedom from the latest headphone technology available today makes them more popular than ever. And they can only get better…
In the past year, the wireless trend has hit the roof. The market is nowhere short of wire-free earbuds that are designed to give you untethered freedom. With so many choices available at your disposal, it could get just a bit confusing choosing the right product for you.
If you care about style and quality, then stick around for my earbud recommendation below.
As avid followers of these trends, we are lucky to come across different products each with varying characteristics. Also, we get the chance to use and test different products to have firsthand experience and a better understanding of what's in front of us.
We are happy to share this information with our followers through a review.
Choosing Wireless Headphones…What to look out for?
When choosing headphones, it's a good thing to know the individual qualities that sets them apart. The minimum requirements for the best earbuds are an inbuilt battery and a charging case. Additionally, no wires should connect them.
These should be set standard features period, so accept nothing less. One such product that swears by these features, and more, is the xFyro xS2True Wireless Earbuds from the xFyro store.
Check out the review:
You might also like to read 8 Best Essential Accessories for Your Smartphone
xFyro xS2 True Wireless Earbuds Review
Before the xFyro xS2 hit the shelves, there was the xFyro G which was equally outstanding. The xFyro xS2 is an upgrade on its predecessor with improvements in style, comfort, durability and most importantly, battery life. The design is slimmer and looks better on the eye and on the palm. It also comes certified with IP67 waterproofing, faster charging and like I mentioned above, a better battery.
xFyro Xs2 Specifications
Measurements: 6.25″L x 1″W x .75″H
IP67 Certified Dust-proof And Waterproof Technology
2-in-1 Wireless Earbuds and Charging Tube
CVC 6.0 Noise Cancellation
V4.2 + EDR Bluetooth Technology with 10 Meter Wireless Range
Rechargeable 850 MAh Capacity Power Bank
Music / Talk Time: 5 Hours
Standby Time: 300 Hours
Charging Time: 2 Hours
Features
Lightweight and Portable
Material: Aluminum Alloy, Silicone
Aluminum Alloy Shell
Pause & Play Music
Answer, Reject, and Redial Calls
Dual-Port Charging Tube with USB and Micro USB Ports
Built-In Microphone
Patented Aluminum Polishing
Unboxing
The first thing you notice when you take the xFyro xS2 out of the box is a beautiful, enviable design. The next thing you notice is a less than 6 inches long charging case. Just be warned that it may look like a tube of lipstick of mascara. However, this lipstick design also allows the XS2 to sit comfortably on the hand or be tucked away in your pocket. The charging case is more than just a charger though, it is also a built-in power bank you use to charge the earbuds, a standard smartphone or anything that is USB powered.
On one side, you get the charger input. This port allows you to plug in the USB cable to power the charging case. On the other side is a USB out port that lets you charge anything that is USB enabled, which is everything nowadays.
Each earbud is magnetically attached and nests within each end of the case. Worry not though, it's super easy to remove them. All you have to do is lightly pull each one out. You will notice that each earbud consists of a power button alongside a microphone and LED indicator. The earbuds are labeled L and R respectively to specify which ear each belongs to.
There are more accessories included in the box, an instruction manual, a micro-USB charging cable, and two extra ear tips. The ear tips vary in size to fit different users. You can take a few minutes to try them on to find the ones that perfectly fit you without any wiggling or unwanted movement.
Bluetooth Pairing
To start enjoying these earbuds, pair them with your smartphone and get the groove on. Pairing the xFyro xS2 should be quick after a connection is established between the earbuds and your device of choice. To pair, simply hold the power button on each earbud for about 4 seconds. The LED will indicate pairing is underway by blinking in between red and blue. After successful pairing, you can now start listening to music on the go. That fast.
Comfort
After finding the perfect ear tip for you, the xFyro xS2 proves to be very comfortable. The fit is natural and doesn't create annoying pressure points. The in-ear design is awesome as well and is built on a lightweight body. With each earbud weighing not more than 5.9g, this combination means you can immerse yourself into your music without unwanted luggage.
Sound Quality
As with any headphone, sound quality is the business end of the xFyro xS2. The listening experience is better than I thought. This product is a source of rich, high-quality sound that complements every genre of music. Whether it's hip hop, rock, jazz or country, your music is in safe hands with these earbuds.
Although it's not yet at the top end of the market's bass producers, the equalization of bass and overall sound clarity is in a great place and good enough to let you keep the extra change.
The sound carries itself with respect with clear and consistent tones from beginning to end.
Battery Life
For longevity, the xFyro xS2 packs a powerful 850 mAh internal battery on top of a charging system that works to impress. Since the charging case doubles up as a storage solution and docking station for the earbuds, they are powered automatically once you place them back in the magnetic pod. This means no cables for every earbud. As long as the charging case is fully charged, you are good to go.
Bluetooth Range
The range is a crucial factor to consider when choosing wireless headphones or earbuds. The bigger the range the further you can go away with your paired earbuds without losing a connection. The xFyro xS2 utilizes the latest Bluetooth 4.2 version to achieve consistency while matching the best wireless range available. This gadget gives you a range of up to 30 feet which is wireless freedom whether you are at the gym or just cleaning your backyard.
Durability
One of the features that stands out in the xS2 compared to the previous versions is its IP67 waterproof rating. This feature gives the earbuds and the charging case much added durability against moisture and dust. The IP67 manufacturer's classification means two things – the number 6 means it's protected from dust, while the number 7 stands for protection against effects that may be caused by immersing the unit in water in depths ranging from 15cm to 1 meter (3ft). This is enough protection against downpours and immersion in water.
Be warned however, this rating does not mean 100% waterproof. Using the unit underwater is not advisable as you might damage the earbuds when you drop them past the maximum 3 feet.
On the good side, torrential downpours have zero effect on the unit because it has proven to work perfectly fine afterward.
The xFyro xS2 also uses market grade materials, in this case, aluminum which holds well with everyday use. Both the case and earbuds rarely get scratched easily, which is good news considering you want the unit to maintain its good looks over time. There is little doubt then that the xS2 will last very well with consistent or daily use.
To Conclude…
Although the xS2 price is not the lowest in the market, it is not also the priciest. What the product does well is to provide value with its performance and durability. Exceptional sound, good design, comfort, and ease of use are all the pros you can expect from it. The IP67 rating is a huge feature and an added plus to have in our real-world environments. Although the earbuds don't come with external controls, the overall minimalist design of the xFyro xS2 packed with great technology clearly demonstrates why it was better to omit the cumbersome and probably space-consuming feature.
After a month-long experience, I can now truthfully say that the xS2 is one of the nicest true wireless earbuds I have used so far.
Read AlsoPerfect Portable Bluetooth Speakers