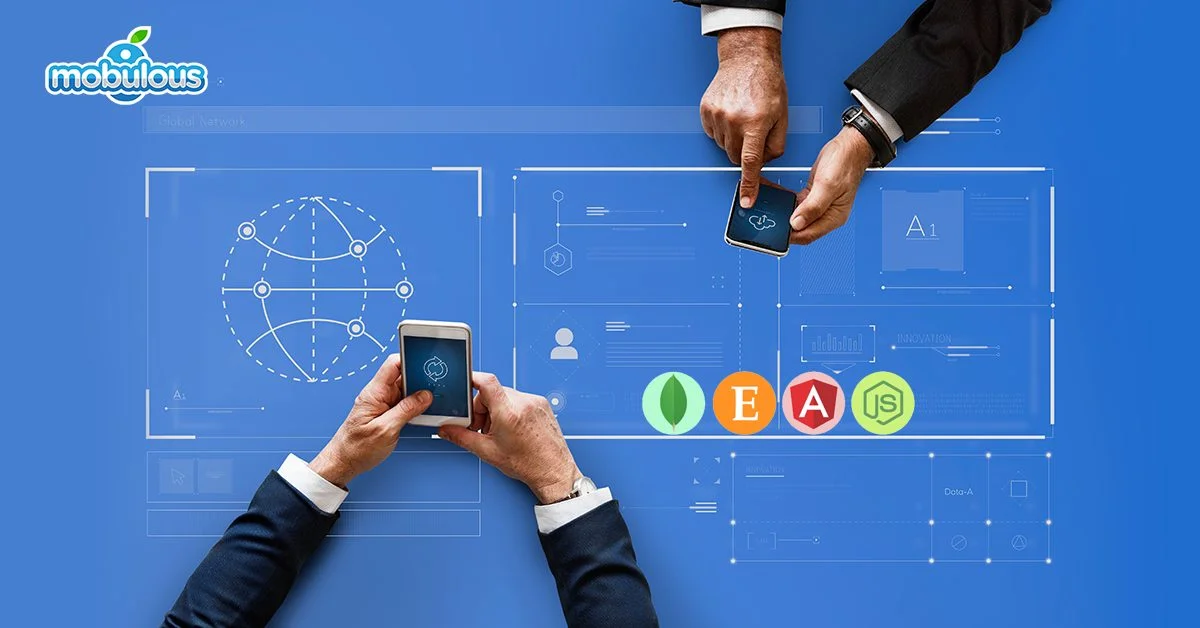 Now, in this competitive era, it is very critical to find the best mobile app development company for your dream mobile app. Mobile apps have become an essential tool for most of the business as they provide a convenient means to attract consumer's attention through enterprise apps.
Nowadays, mobile apps became the primary source to increase sales, grow customer base, etc. Understanding the increased inclination towards mobile, every business venture is starting the app development journey from a very early stage to render service via mobile apps.
Some of the significant points for Choosing Best mobile app development company
I understand, Finding the right company isn't easy, that's why we are here to give you some of the significant points which you need to consider before choosing a development company:
1. Portfolio: It is essential to verify the portfolio of the prospective company to look at the modern designs that the development company has done. Viewing the portfolio is one of the best ways to decide whether the company is right for your project or not. I recommend you to download one of their apps that they designed for their client and look at the reviews and ratings of their apps.
Some of the common questions that you need to ask the company's app developers while hiring the mobile app development company:
* How long did they take to deliver the projects?
* How did they solve some unforeseen challenges?
* Is the mobile app development company keep conversation clear while the project is ongoing and are offering valuable inputs with regards to your projects?
* Can they give artistic information based on their skills and experience with similar apps?
These are some question that will help you to understand and determine whether the company are trustworthy or not.
2. Expertise: Make sure that the company you have chosen to have the expertise team or not as they are going to work on your smartphone app project. App Development Company should have the capacity to build the actual features and functionality that clients want into their app. They should be able to implement a proposed feature with suitable frameworks that they might apply. You should also check whether their software can integrate with other systems and workflows or not.
3. Costing or Pricing: Don't compromise in pricing when it comes to mobile app development, you should always go for the best one instead of the cheapest one. Always remember to ask about the app development cost and then figure out which one is the best within your budget constraints. Before agreeing on pricing terms to develop an app, it is necessary for both the party to understand and agree with all the payment terms and conditions. In a recent survey conducted by clutch shows that the expense of mobile app development varies over $30,000 to $700,000. When it comes to mobile development for Android or iOS, make sure that the company you have chosen is well-versed with the guidelines designed by each platform.
4. Platform: It is necessary to understand the beginning of the platform you want to develop your app for. For selecting a development platform, there are some criteria one should know about, such as existing infrastructure, identifying the mobile target platform, and development skills. When you want to target more than one platform, then you should pay mind to a cross-platform mobile development company that can effectively accommodate this.
5. Involvement: The involvement of both parties is the main thing that one be should make aware of. It is crucial for the company to understand the requirement of their clients' while developing an app. The company won't be able to build your app without your involvement in the project. Because nobody can understand your project more than you. Make sure that the company takes a high level of input and feedback from you for the prototypes and wireframes of your app. Understand your role in the project and keep communicating with the app developer and CEO of the company.
6. Design: Do you know, what is the two main deciding factors of any mobile application? Most are familiar with coding but building an app is not only about coding. Designing the app is also as important as coding. While deciding on the company, it is vital to know whether the company is well-skilled in functional design or not. While developing an app, the company should keep in mind the user experience and user interface. For this reason, it is crucial that your app is designed well using the most recent and popular user experience principles. Don't forget to ask about the company's previous designs and methods because this will help you to understand their experience, skills, and creating level. You can also ask them to explain their understanding of your project, along with their suggested approach.
You might also like to read about The Benefits of Using a Headless CMS for Your Web Development Projects
About the Author
Komal Bothra is a passionate article writer. She is writing articles on various topics and new technologies. Her works currently in Mobile app development company whose name is mobulous. Recently she celebrated her 2 years of work anniversary by writing about Indian politics and cryptocurrency. She has an outgoing personality and loves traveling. She spends her time baking as she loves to bake the cake.