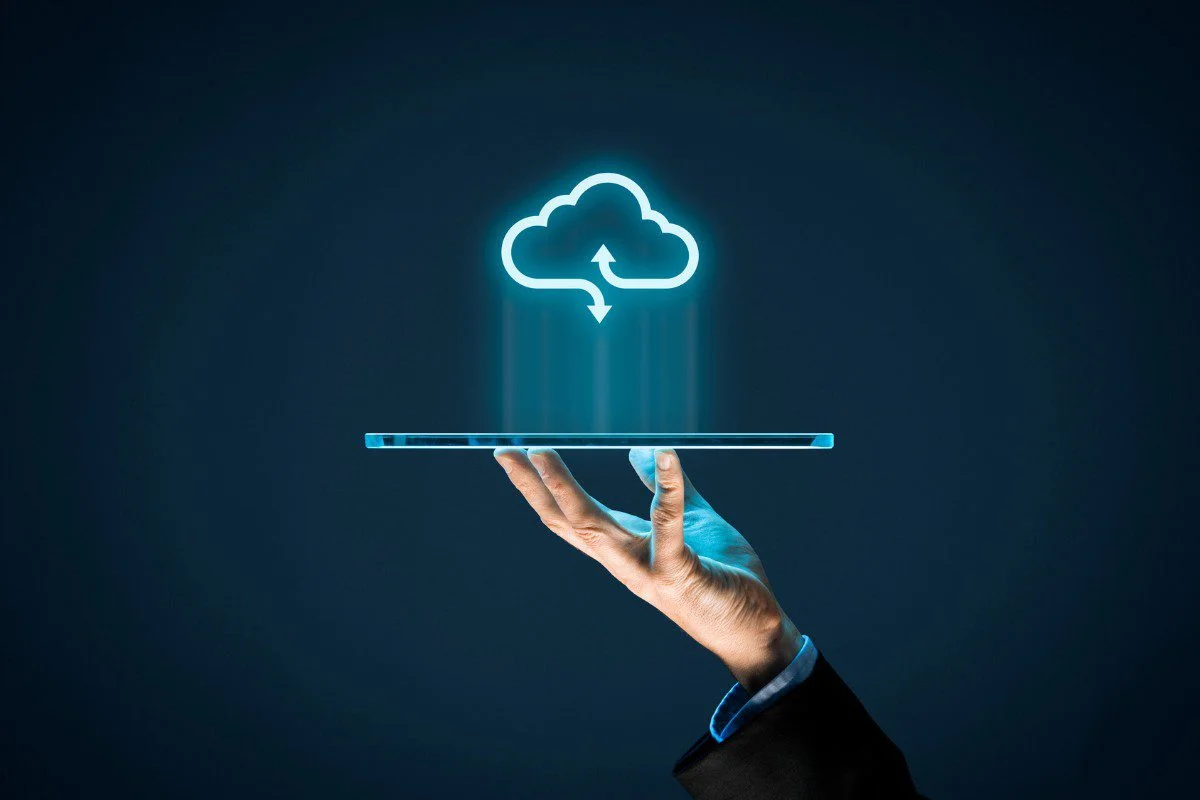 SIM-less cloud phones have become the pivot for handling business communications in recent years. At first glance, their name clearly indicates two things. First, they embrace cloud technology, and second, you won't require a SIM card to connect to your network.
Normally, we use SIM cards on our mobile phones to get cell tower signals and access services to manage phone calls, SMS, and more. It's great for personal communication, but when it comes to businesses, cloud phones take the win. SIM-less cloud phones provide a seamless calling experience to companies thanks to their benefits and features. In this article, we will briefly learn about SIM-less cloud phones to understand their significance in the communication sector.
What are SIM-less cloud phones?
SIM-less cloud phones are VoIP phone systems that allow you to handle communication channels like voice calls, SMS, conferencing, etc., through an active internet connection. Since it is cloud-based, it uses VoIP technology for calling. There are various virtual cloud phone systems that provide cloud phone services. All you need to do is sign up and purchase the services.
Just like SIM cards come with a phone number, Cloud phone system providers will give you a virtual phone number that enables you can make phone calls. A cloud-based phone system operates by converting your voice into a digital signal and breaking the signal into small digital packets that are transferred over the internet as data to the call recipient.
What are the benefits of SIM-less cloud phones?
SIM-less cloud phones are a miracle in the world of communication. Ever since their introduction, cloud phones are slowly becoming the major player in generating leads and revenues for small and large businesses relying on phone calls. They provide different benefits to businesses in terms of scale, cost, and many more. Let's have a look at some of them.
1. Reduces expenses
When talking about expenses, shifting to cloud-based phone systems from traditional phone systems reduces large expenses. The first notable cutdown is the physical infrastructure. Since cloud phones are connected to the cloud, you don't need additional hardware.
You can install the cloud phone application on your existing device like smartphones, laptops, etc. Also, they are considerably cheap. Their subscription packages are about 60% cheaper than your traditional phone line connection. This will help your business save a lot of money.
2. Mobility and flexibility
The covid pandemic has tilted the focus of businesses on remote work. As long as your device is connected to an active and stable internet connection, you can use your cloud phone from anywhere.
This is the reason work-from-home has become the most feasible option for companies during lockdowns and disasters. Not only that, cloud phones help employees to balance their personal and work life. Now businesses can provide their employees with flexible hours for their work, due to which there is a rise in productivity.
3. Scalable and customizable
Adding and removing users is difficult before the introduction of cloud phones. With cloud phones in the mix, businesses can easily add and remove users from their workspace. All they need to do is make adjustments in the cloud phone systems, and users can access the cloud phone through their existing devices.
Also, CRM integration has allowed cloud-based phones to customize the looks of the dashboard by integrating CRM apps. Different CRM apps have different functionalities, so you can customize your business strategy by using the necessary apps for your business.
4. Powerful features
Cloud phones are incomplete without features. Various kinds of features help you to manage your business communication. Basic features like call forwarding, call recording, voicemail, call hold, etc., helps you in handling simple inbound and outbound calls.
If you want your cloud phones to do more than handle calls, then features such as CRM integration, IVR, intelligent call routing, etc., will help you handle the flow of customers' calls and data in your business.
5. VoIP call quality
Cloud phones provide a very high VoIP call quality to deliver a great customer service experience. Being internet-based, you don't need signals from a cell tower to make calls, but you can easily make calls using your internet signals especially are remote locations without cell towers.
Cloud phone providers are always monitoring the quality of calls from the server side. They will help you to handle VoIP issues such as jitters, latency, packet loss, etc., to get an uninterrupted calling environment.
What are the best features of SIM-less cloud phones?
A SIM-less cloud phone delivers various kinds of features that improve the productivity, reliability, and efficiency of the users. These features impact the growth of businesses by assisting them to generate leads and increase ROI. Here are some of the best features of cloud phones offered by SIM-less virtual cloud phones.
1. Call Analytics
When it comes to negotiating commercial deals, data and reports are critical. A cloud phone can gather data from all incoming calls with the help of call analytics. The data contains vital information such as the caller's name, location, phone number, and more.
It also captures intelligent information from your conversation. Call analytics picks up important information such as customer preferences, product reviews, competitors, and more. This aids your company's strategy-making process. You may use the information to improve campaign budgeting, target potential customers with contextual ads, and produce more leads.
2. CRM integration
The process of linking a cloud phone to third-party applications is known as CRM integration. Its primary function is to transfer data between your cloud phones and third-party apps. It extracts correct data from your business software, allowing you to receive information about your business and customers.
It leads to automatic operations that improve the performance of your software by eliminating the requirement to switch between apps. CRM integration has different modes, including email, social media, calendar, marketing automation, and team communication.
3. Interactive Voice Response
IVR stands for Interactive Voice Response and is a type of automated cloud phone system. Inbound callers can get information from a voice response system that plays pre-recorded messages instead of communicating with an agent. It has menu-driven options that allow you to direct a phone call to certain departments or agents by pressing keys on the touch-tone keypad.
It also improves the efficiency of call centers. Customers can get the proper answers and navigate the menu more simply with the help of an effective interactive voice response system. This can be extremely beneficial during peak calling hours.
4. Intelligent call routing
Intelligent call routing recognizes callers and their reasons for calling then connects the callers with the right agent. It analyzes an agent's background, training, and skills to route callers to the most appropriate agent who can provide the right assistance.
Also, it needs the caller's information to figure out the optimal path. It needs details such as call priority, previous inquiries, customer value, and their personality stored in your company's database. It improves customer satisfaction which reduces the average session length and call-hold time.
5. Click-to-call
The click-to-cal widget is a lead-generating magnet of cloud phones that dials a phone number automatically after clicking on it. It's a button placed on the website of your business by adding a small code snippet.
It enables your website's visitors to speak directly with your company's customer support agent. Some websites may ask you to provide your phone number after you click on the widget then visitors will shortly receive an inbound call from your sales department.
What are the drawbacks of SIM-less cloud phones?
As much as we praise the benefits and features of cloud phones, some minor inconveniences might affect your calling experience. Let's have a look at 3 major drawbacks of cloud phones.
1. Active internet connection
Without a stable internet connection, cloud phones cannot function properly. If your internet connection fails, you can no longer handle business communications using the cloud phone app. Cloud phones require a minimum of 100 Kbps bandwidth for cloud calling. So, you need to maintain a reliable source of internet for your phone to work. Make sure your internet connection doesn't fluctuate and position your device where it gets uninterrupted signals.
2. Slow networking equipment
If you haven't recently replaced your old networking equipment, such as routers or switches, with new ones, then you may need to invest in bringing your infrastructure up to speed. Routers are responsible for segmenting networks, assigning IP addresses, and shaping network traffic, so you need to get up-to-date routers. Large-scale VoIP installations may not be compatible with older routers.
3. VoIP issues
You will never know when you will encounter VoIP issues such as jitter, latency, dropped calls, etc. So, keep your internet connection stable to avoid such trouble. Also, your cloud-based phone system is responsible for attracting VoIP issues because it may not be powerful enough to counteract VoIP issues. So, you must be careful in choosing a cloud-based phone system.
Is SIM-less cloud phones a seamless experience or a major nuisance?
SIM-less cloud phones are a game-changer in business communications. As much as the standard SIM phones give you quality calling services, cloud phones are ten steps ahead in terms of functionalities, services, and benefits. SIM-loaded phones are great for personal communication and places without an internet connection, but they lack far behind in comparison to cloud phones.
Apart from some minor drawbacks, SIM-less cloud phones give you a seamless experience in handling different kinds of communication channels. The great thing about being SIM-less is that you can easily use the platform on any smartphone, laptop, tablet, etc., as long as you have working login credentials and a stable internet connection.
For large or small businesses, they assist you in creating a virtual working environment. On the whole, what makes cloud-based phones stand out is their excellent features, great subscription packages, and mobility.