The world has been hit by an unforeseeable event in the form of the coronavirus pandemic. While we have prepared for such virus outbreaks, nothing can really prepare an entire planet to grind to a halt in the way that we have seen gradually occur since January 2020.
We might be seeing something unprecedented, but the response from industries and people has been inspiring and shows that we can rally and adapt to challenging circumstances. Specifically, with the aid of technology. So, how has tech helped us to adjust to the global pandemic?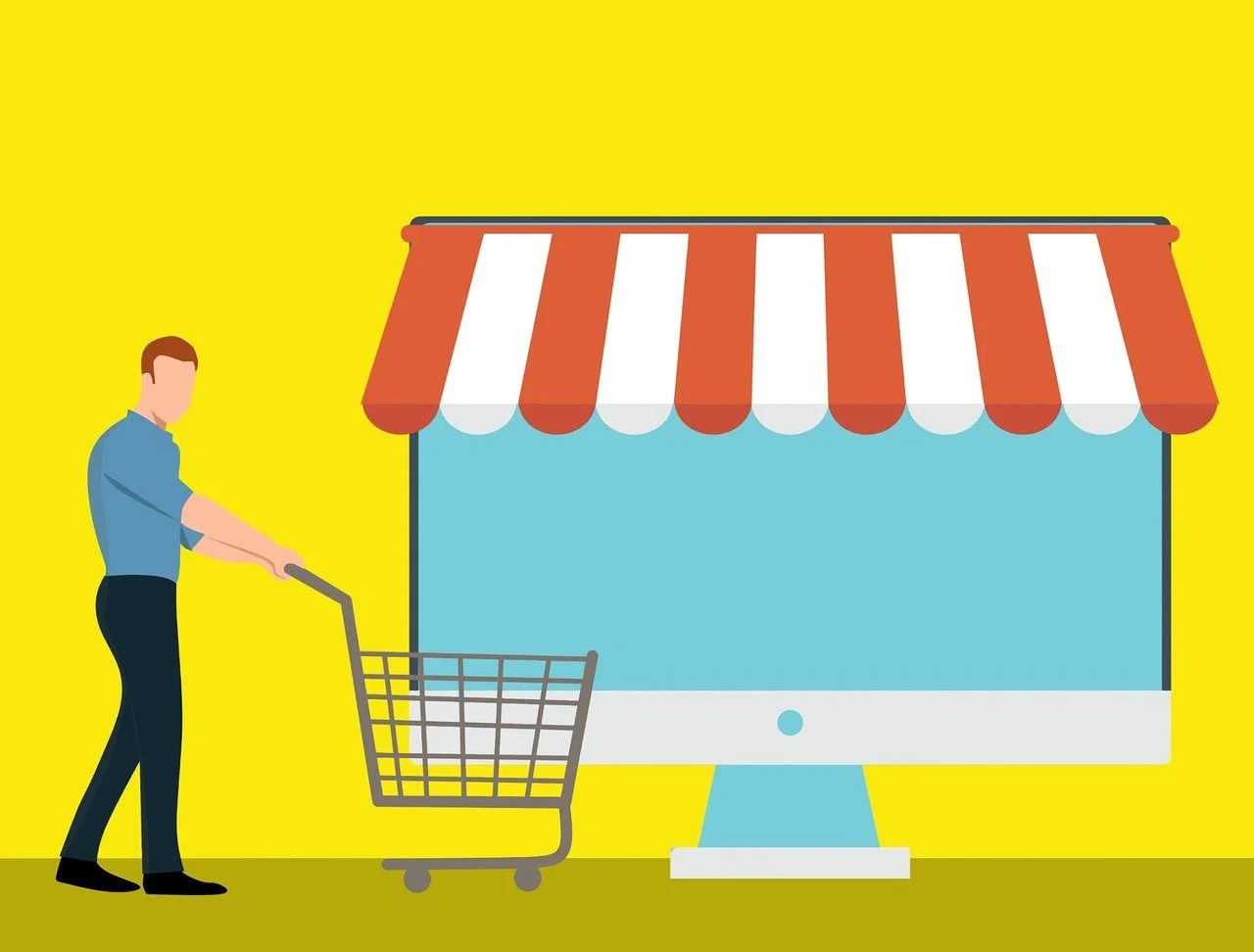 Source: Pixabay
Supermarkets Move Online
One of the key facets of our lives – ensuring we have enough food to survive – has been directly impacted by the coronavirus. Not only has the supply chain been affected by those who have fallen ill and those who have had to self-isolate, but unprecedented demand has left many shelves empty and many products hard to find. But tech has come to the rescue. Supermarkets have hired more staff to deal with the demand and repurposed their workforce for the vast amount of online deliveries that have been requested.
Last year, only 4% of groceries were bought online, whereas downloads of online shopping related apps such as Shipt, Instacart, and the Walmart app, respectively increased 124%, 218%, and 160% compared to 2019. This shows that people are adapting to the situation and the fact it would be unwise for them to visit a physical supermarket. In the UK, delivery slots are like gold dust, with online-only company Ocado having to close their website down for a few days to plan for the surge in demand. Those who opt for online deliveries may find that this way of grocery shopping is preferable, so there may be a shift and rise in the percentage of groceries bought online after the lockdown, too.
Source: Pixabay
Virtual Meetings the New Normal
One possible side effect of the coronavirus will be a reassessment of flexible working. Most offices have vacated amid official orders to work from home. Many have downloaded software to help facilitate meetings in the virtual world – including Zoom. In fact, Zoom's stock has seen a huge rise amid so many established industries seeing a decline (and the Dow Jones dropping so far).
While $4 trillion was wiped off the stock market, Zoom founder Eric Yuan managed to add $20 million to his net worth. Not only has the software saved the day for many offices, but socially, people are using the ability to have up to 100 people in one meeting to replace their social lives while in lockdown. Other similar companies are also making facilitations. For instance, Google has made its Hangouts app free.
Perhaps, once the dust settles, Zoom and other virtual companies will be the new normal. News reports are increasingly being sent in via video, which could open up the industry to those unable to travel around as much as was required before. If jobs are able to be done at home seamlessly during this pandemic, there should be no reason for many employers not to consider remote working. This will further open up opportunities to more people.
Come join me on Instagram Live! https://t.co/jEbhMRblMB #TogetherAtHome pic.twitter.com/sVFqzQ5P8o

— John Legend (@johnlegend) March 17, 2020
Las Vegas Rallies Online
Las Vegas, the entertainment hub of the States, has been hit particularly hard by the impact of the coronavirus. The Las Vegas Strip is personified by the nightlife industry, from casinos to music acts and other performers. Moving some of these online has helped people get their entertainment fix and kept performers in a job. Musicians – from James Blake to Bowling for Soup and John Legend – have been live-streaming their concerts to keep morale high. Bars and clubs that usually put on acts and shows have been trying to live-stream these two, many with accompanying donation e-wallets for their performers, who rely on the income.
Those who want to engage with the casinos in Vegas are able to find a similar array of options online. Live table games such as poker, blackjack, and roulette could help replicate the excitement of the dealer, while a range of slot machine games is available online. They come with welcome bonuses to allow players to test the waters first, and a wide range of popular titles to utilize their strategy, often made by the leading names in the industry, such as Playtech, Microgaming, and NetEnt.
In 2019, technology was something that made aspects of our lives a little easier. In 2020, technology is enabling us to do things that would have otherwise been impossible during this pandemic. From providing those who can't leave the house with groceries they need, to enabling meetings to go ahead to keep businesses ticking over, and even giving us entertainment options while we're sat at home, technology is helping us navigate this difficult time. Some of these changes could even be adopted on a more permanent basis. This shows just how much technology has really changed the world.