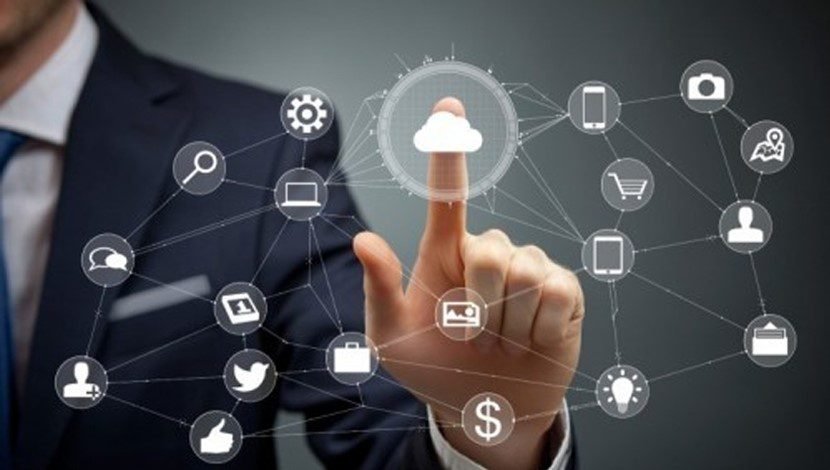 Realizing that your current business system is not fulfilling your business needs is one thing and making the move from your traditional business system to the advanced system is another thing. There are many businesses that are totally dependent upon their traditional business system and because of such dependency, these types of businesses suffer a lot. You should know that most of the businesses have already moved to advanced business solutions and that's why if you will be still using your traditional business solution then you will never be able to step ahead of your competitors. The same goes for your desktop installed software solutions as well.
You should know that using the desktop installed software is a thing of the past. There is no denial in the fact that once there used to be a time when using desktop installed software was the best thing you can do for you business but the world of technology keeps on evolving and that's why, from the desktop installed software solutions, we moved forward to the era of cloud hosting. In the cloud hosting solution, your desktop installed software is shifted to the cloud platform of the cloud vendor and this is how the cloud vendors offer you anywhere anytime accessibility.
There are many advantages of using the advance cloud hosting solution like anywhere, anytime accessibility, high uptime, better security, scalability, flexibility and much more. But in order to reap these advantages, you will have to choose the right cloud vendor as well.
With the growth of cloud hosting and with the increasing demand for cloud hosting, the number of cloud vendors in the market has increased a lot. You should know that if you will go for QuickBooks hosting then you will find a long list of cloud vendors and if you are completely new to the world of cloud then choosing the best solution will become quite difficult for you.
There are many businesses that think the cloud experience totally depends on how one uses the cloud platform but you should know that your cloud experience also depends on which type of cloud vendor you are working with. A cloud vendor that lacks experience and infra will never be able to allow you to make the most of the cloud platform and this is why choosing the right cloud vendor becomes very important.
So, through this blog post, we will look at the top parameters to look for while choosing a cloud hosting provider or cloud vendor.
High uptime
You will be surprised to know that most of the businesses shift from their traditional business solution to the cloud platform just because of downtime. If you running a business then it becomes very important for you to know that that downtime is the worst enemy of your business. Many businesses are not able to get expected results from their efforts and they are not able to figure out why this is happening, well in such situations, downtime is the main culprit. If you are software is totally dependent upon a hardware-based system then you are surely going to face hassle with maintaining uptime. This is why you will need to check whether your cloud vendor is able to maintain high uptime or not.
There are many cloud vendors that offer guaranteed 99.99% of high uptime. This type of high uptime means that you will have to face only a few minutes of downtime throughout the year. So, you should never settle on anything less than 99.95% of uptime. Make sure to ask your cloud vendor the steps taken by them in order to maintain the uptime.
Better security
If you are going to choose a cloud vendor then you should know that you will be sharing very sensitive business data with them. You should know that business data is the most valuable asset owned by any firm. This is why you will need to make sure that the cloud vendor you are choosing will be able to keep your data safe and secure. Without proper data security, you will never be able to work worry-free on the cloud and you will always have the tension of someone of stealing your data or the security of your cloud security being compromised.
An experienced and skilled cloud vendor keeps a tab on the latest security protocols and they also know how to keep your data safe and secure. By using multiple security layers and by round the clock monitoring, a good cloud vendor will be able to provide 360 degrees safe.
Competitive price
Along with global accessibility, better security, multi-user collaboration, and high uptime, the cloud is also known for its economic pricing and cost-effectiveness. But this doesn't mean that you should go on selecting any cloud hosting provider, even in the case of QuickBooks cloud hosting providers. If you want to make your shift to cloud cost-effective and if you don't want to make it a money guzzler then you will need to choose such a cloud vendor that offers competitive pricing.
In order to know that the average price of the cloud vendor, you will have to look at the price charged by other cloud vendors and then calculate an average price. You should know that there are some cloud vendors that charge double the average price and that's why you will have to be very selective while choosing a cloud vendor and check their price.
Experience
Last but not least; you will also have to look at the experience of the cloud vendor. An experienced cloud vendor will have dealt with clients from different industries and this is why they will have the experience of providing cloud services to different types of businesses. This is one of the main reasons why you should choose only experienced cloud vendors. Most of the cloud vendors mention their experience on their website but if your potential cloud vendor hasn't mentioned anything about their experience then you should never hesitate in asking them about it.
Author Bio
Jeff is currently associated with NetworksGrid as a technical content writer. Through his long years of experience in the IT industry, he has mastered the art of writing quality, engaging and unique content related to IT solutions used by businesses. Topics like network security, managed IT services and cloud computing are his favorite.