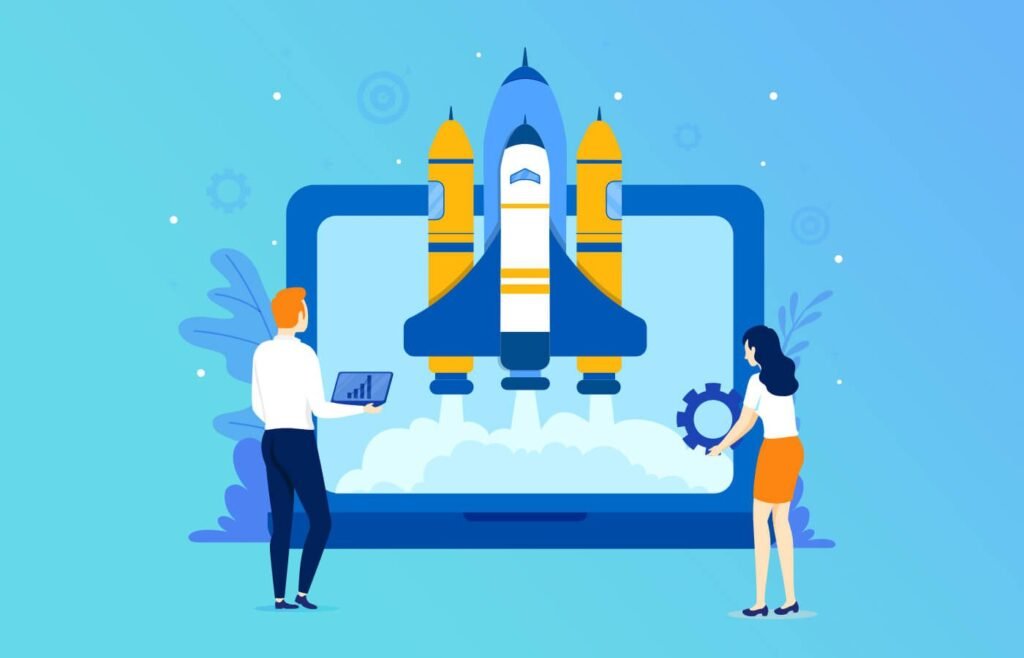 Does your system take ages to perform a simple task?
If your system is slowing down and consumes much time while performing any task, then, here are these top 10 Best PC Optimizer Software that can help you in Speeding Up Your PC Speed.
We have jotted down the best PC optimizer software of 2019. Have a quick look at them:
Best PC Optimizer Software for Windows
1. ITL Windows Optimizer
If you are searching for the all in one maintenance and protection tool, then ITL Windows Optimizer is one of them. It's the complete optimizer suite that helps in boosting the performance of your system, which is manageable and easy to use.
ITL Windows Optimizer is the best-suited tool for your system as this software can perform following tasks in just a few taps finds, scans and clean up all the junk files, invalid registries in one go. It also gives you the best Web protection platform to improve the web surfing experience.
With excellent reviews and reliability, ITL Windows Optimizer is one of the fantastic paths to repairing your software.
Critical features of ITL Windows Optimizer's that make it stand out among all the optimizing tools.
It's an excellent junk cleaner tool that helps in excluding all the temporary files, privacy traces, or any undesired data, which can lead to identity theft.
It finds and scans all the invalid registries on your PC using an invalid registry scan and helps in improving your system's response time and performance immediately.
It provides the utmost Web Protection, to enhance the web surfing experience on all web browsers like Internet Explorer, Chrome, etc.
2. CCleaner
CCleaner is another amazing cleaning tool that helps in protecting your PC and makes your PC faster and more secure than ever.
There might be a probability that any outdated apps can be a security risk, or old programs can have vulnerabilities, so CCleaner can quickly update your software automatically to block security holes before they can be detected.
Moreover, this tool provides a faster computer, safer browser, quicker startup, and much more.
3. Symantec Norton Utilities
Symantec Norton Utilities is an entirely different tool that helps in successfully optimizing elements of your PC and also helps in removing all the information that is of no use.
Moreover, its attractive features let you locate and fix a variety of common PC problems like broken and damaged registry files and links, automatically blocks all the unnecessary startup programs from loading, optimize the hard drive to provide valuable disk space, temporary files, removes cookies and Internet clutter that can slow down your PC speed, and much more.
4. IObit Advanced SystemCare 11
If you wish to have the full optimization and protection suite for your system, then IObit Advanced SystemCare 11 is the best cleaner and optimizing software for you. It helps in boosting the performance of your system in just one click.
You can also clean up and remove all the junk files, or any invalid registries using this all in one cleaning and fixing tool. In short, this tool is one of the best fixing tools.
5. BleachBit
When your PC's memory is getting full, then BleachBit is the way to free up disk space quickly.
It's the best guard to your credentials, also performs various tasks like you can remove cookies, free cache, snip temporary files, delete logs, and delete any leftover junk files.
It also includes various advanced features like wiping free disk space to lock up traces of files removed by other application and hoovering Firefox to make it much faster, and much more. It's an open-source tool.
6. Iolo System Mechanic
Iolo System Mechanic is specially designed for the users who wish to get the fully optimized tool.
It automatically, fix and speed up your PC in one go. Also, it's the best tool when it comes to repairing problems like system crash and much more. It removes all the bloatware, cleans out clutter, unleashes internet speed, protects the privacy, and provides full security to your PC, to maintain your system's performance.
7. Defencebyte Computer Optimizer
If you are finding a way to fix your Windows OS, then Defence Byte Computer Optimizer is the best for you.
It's a multi-dimensional system cleaning tool and one of the best optimizer tools that can help in boosting up your device performance from a single place.
It's easy to install and scans your PC hard drives from all nooks and corners to provide an instant cleanup to your device and make it more optimized.
8. SlimWare Utilities SlimCleaner Plus
If you wish to tune up your PC to get more space, better program response time, and fewer unwanted programs, then SlimWare utilities are one of them.
It helps its users in maintaining the PC's performance and make it more smooth.
This application is simple to run and execute. Also, it helps in maintaining the speed of your system.
Its user interface features show you how fast is your PC running? Moreover, it guides you when to optimize your PC.
It provides a simple interface, a useful range of tools, and gives you a real-time boosting performance to your system.
9. Ashampoo WinOptimizer 2018
Ashampoo WinOptimizer 2018 is one of the best windows error fixing tools. It is designed to improve your system's performance and to maintain the level of your PC.
The interface of this application is clean and straightforward, which helps in finding and deleting all the leftover/ junk files from your system. It does not freeze, crash or pop up error dialogs. Good optimization tool.
10. AVG PC TuneUp
AVG TuneUp, previously called AVG PC Tuneup, and TuneUp Utilities. It's another optimization software that is equally essential when it comes to your PC maintenance.
It is simple to use, gives you a redesigned interface, provides a great selection of powerful tools, a great program deactivator, last but not least, a 1-click maintenance tool.
You might also like to read How to Install Lucky Patcher on Windows PC?
Conclusion
In the present era, everyone's priority is to have a smooth-running system.
However, considering today's busy schedule, none of us has the time to clean our PCs and fix them manually.
So, to save your time and make your device more robust in terms of optimization, we have presented you with the fantastic optimizing techniques above.
The icing on the cake starts when you pick the best one out from the crowd. So, choose your favorite best free optimization tool and make your PC smooth like never before.