few moments, you can upload a video using an iPhone on YouTube to earn some money. Because manual work turns into electronic one in the form of the word YouTuber. If you want to make money online and be successful with your YouTube videos, you need the best for that. So the best video editing program. What video editing program? Easily cut video even at home. How to do it? Here are some tips for useful Windows, Mac, and even online programs. 
Adobe Premiere Pro
The software is one of the most popular and most widely used software worldwide. Professional-quality videos can be created with it, so it is also used by Hollywood filmmakers. It is based on the Mercury Playback Engine, which makes it very fast to work with files. It allows you to work with any video format, including virtual reality.
It contains a set of useful tools such as Multi-Camera edit. It facilitates editing from multiple cameras, allowing efficient editing of sports recordings, for example. The software is available for both platforms, Windows, and Mac.
OpenShot
OpenShot is a free, open-source editing software originally developed for Linux, but is currently available for Windows and Mac OS. It is a standard editing program interface, consisting of a file list, a timeline at the bottom, and a preview.
Same as Adobe Premiere, the timeline is full-featured and supports multiple tracks where you can embed videos and audio tracks and easily scroll to the right time. It is available to insert cuts by moving the red slider and right-clicking while the program supports more than a hundred different transitions. You can easily export audio from a video to a separate track, and it is easy to adjust its volume and mute it at the start or end of the start. Besides, you can speed up and slow down the video (1 – 32 ×) as well as rotate or adjust for brightness, sharpness, and color saturation.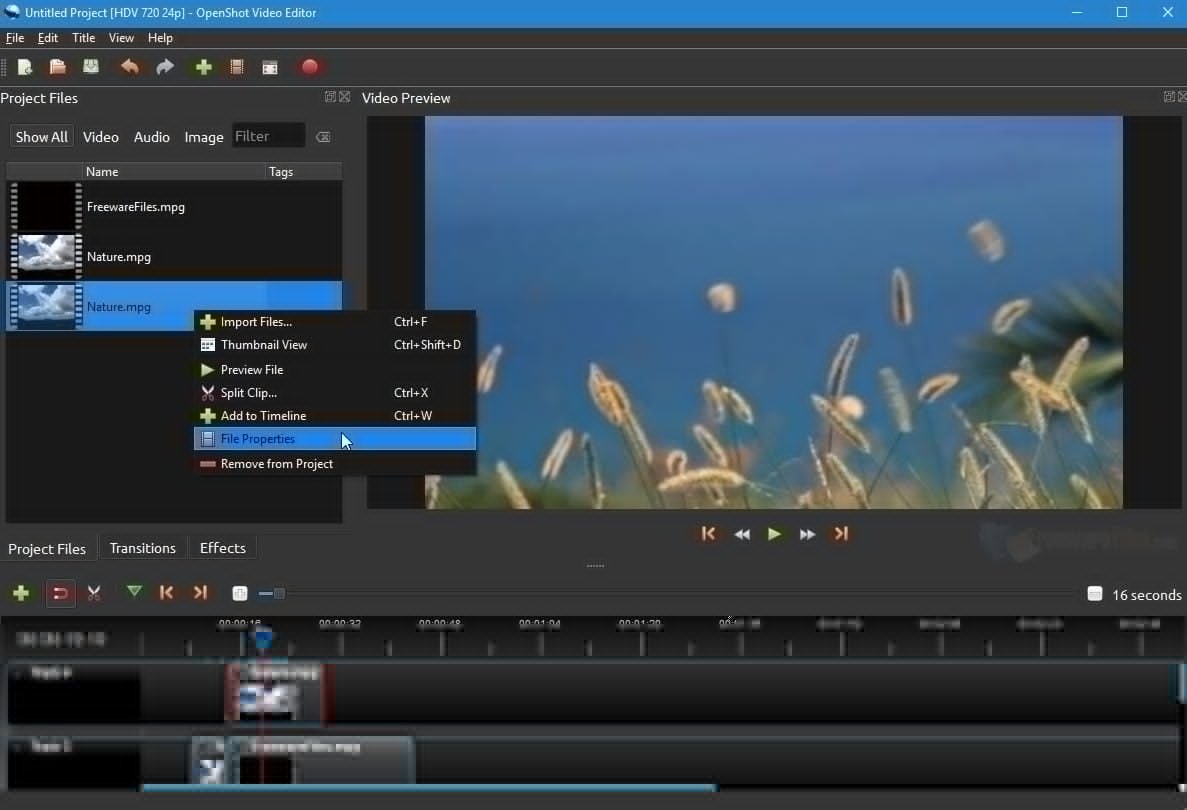 Shotcut
It is a free video editor that is very easy to use. However, it offers support for some advanced features such as 4K video editing. It can also handle any frame rate so that it can withstand its comparison with its paid competitors. In addition to the basic editing functions in the program, you will also find a function for optimizing the quality of videos.
For example, an unlimited number of undo steps is a useful tool. The software is available for the Windows operating system. This is freeware, but you must register to use it. A small drawback is the lack of clarity in the entire environment.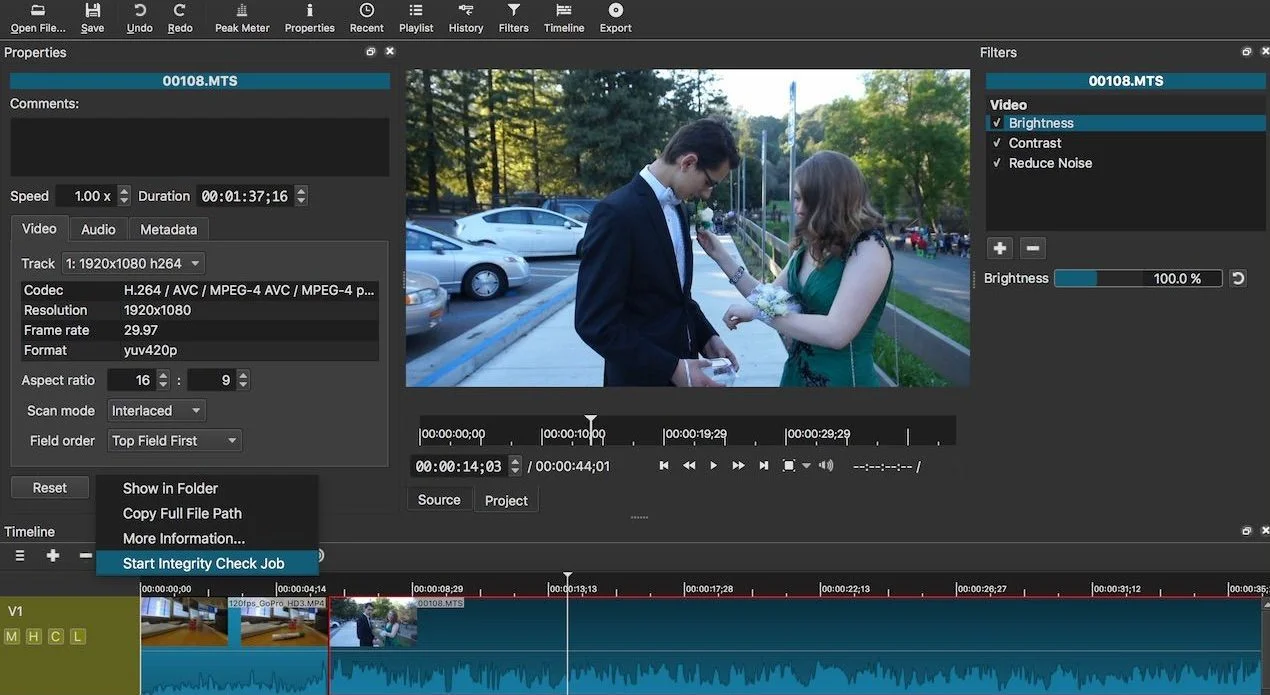 iMovie
The good old iMovie on Mac never disappoints, and it is a basic program fully suited to the needs of ordinary users who do not want to buy professional software. Available for free on Mac.
It includes a number of exciting features to make it easier for you to edit your video at home, such as the ability to cut a high-quality image from it. You can also insert graphics or other objects into the video (Green Screen function). You can also edit 4K videos. In one view, you can display sections from 0.5s to 30s with an excellent cut, so choose the sequence you want to cut very carefully.
It differs from the above programs in that it is an online editor. It does not require any software installation. There are both paid and free versions, but in the free version, you will be limited to a few features and only produce a video with a FlexClip watermark.
This online video editor offers many more options, trimming, adding transitions, texts, background music, and much more. All you need do is simply drag and drop to edit the video with an intuitive storyboard. Besides, it is the clarity of the program, thanks to which it will work very well for beginners. FlexClip.com can be used on both Windows and Mac operating systems.
Read also 7 Best Free Audio Recording and Audio Editing Software in 2023