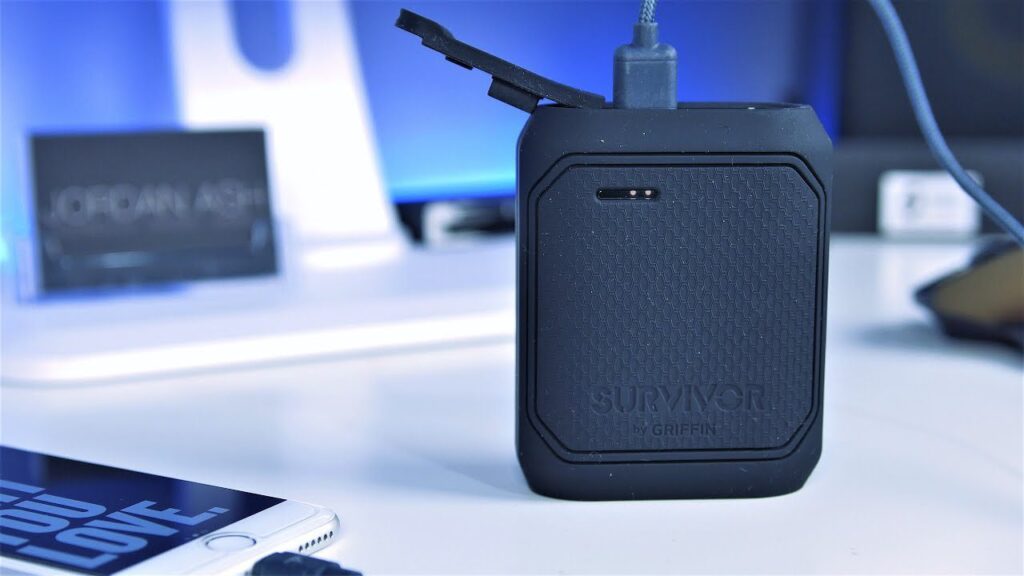 Things need to be considered before buying a power bank
The portable charger is the life turner for your pow3er deprived devices, it saves your time and effort to a great extent. There are a lot to consider but not so difficult things before you buy a power bank, the priority should be given on the functions and its effective way to deliver the charge to your smartphones.
First of all, the power bank to charge your smartphone is definitely not able to charge your laptop, likewise, its power that is mah (milliamp hour) differ in the same way. On the other hand, a power bank for a laptop do able to charge your smartphone, tablet, and other USB devices through the USB outlets provided in the power bank.
Let's see which outlet is used for which device to charge.
If you buy a power bank with one port to charge your single smartphone then there must not be any difficulty nor there is any science behind, all you need is to plug in the USB cable in the output port and leave the rest to your portable charger.
Whereas, if you have bought a power bank for your laptop, then there must be more than just the output port since it has also USB outlet as well to charge your USB supported device with different voltages.
On the other hand, there are power banks as well who has type c outlet and DC outlet to let you charge your digital devices with the given type of connectors.
However, the power bank itself comes with a USB cable to recharge it, which is to be plugged in DC input provided on the head of the power bank.
The most ideal battery pack for laptop is 30000 mah, though 10000mah is most suitable for one smartphone charging.
Then there is the size of the portable charger you must need to be considered and at the same time, it is the matter of preference. The size and weight play an important role in regard to its portability. It should be light in weight and small in size, the very much ideal to fit in your pocket or less, to tuck in your backpack.
It shouldn't be too heavy a become some extra weight as compared to the items you have already in your backpack. The most appropriate size for a portable charger for laptop is 8.1 x 5.3 x 1.3 inches with a weight of 2.77 pounds.
Whereas a power bank for only to charge your smartphone should be 2.36 x 3.62 x 0.87 inches in size and 6.3 ounces in weight, although there are so many which might differ from one another, you can pick the one whichever suits your device and matches your requirements.
Further, make sure your power bank has power management capabilities, with which your device will stay protected from all the current vulnerabilities whether its short circuit, over-voltage pumping and have the capability of surge protection that might cause the destruction of your device and ultimately reduces the performance of the phone.
Another thing that most people want in their portable charger is it should be readable. A power bank that enables you to let you know how much battery power it has remained and how much it has been recharged before plugging it out of the socket to leave the place. This could be possible if your power bank has mini LED indicators or few has a small lit screen attached to give you a more defined look of the existing battery.
In addition, make sure you are well aware of the battery cells your power bank holds, this strongly presents the optimal performance and its ability to last longer. Carefully read the instructions given by the manufacturer, thoroughly check everything you need and then make a purchase, to avoid future regret with your product.
Must Read Also A good gift for Father's Day Choetech 6 Port Quick Charge 3.0