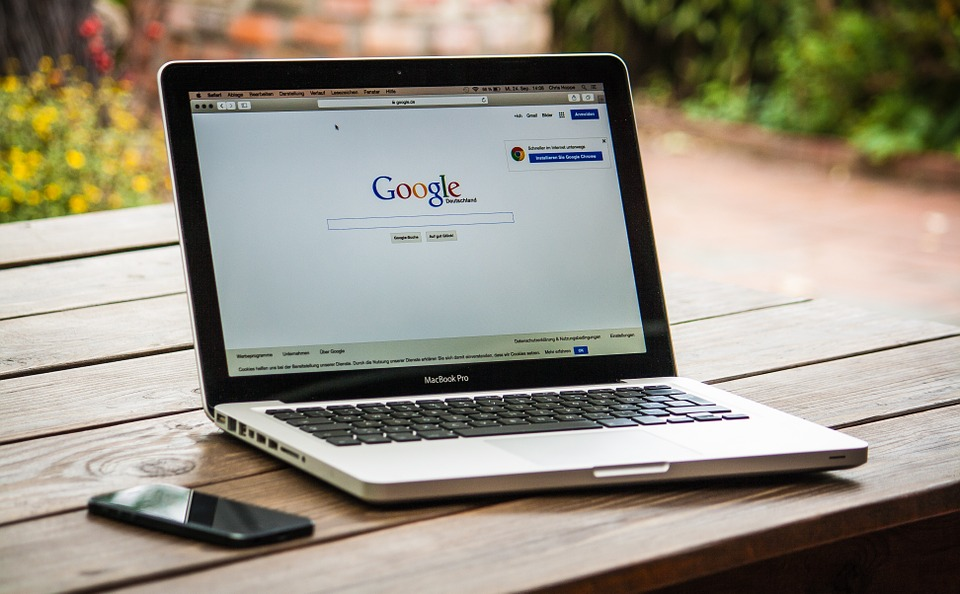 When you talk about advertising your product to people, your mind directly goes towards the advertisements you see on the television or the billboards. But such high-end ads are unaffordable for the majority of businesses. Hence, they rely on alternative, cheaper, and innovative methods to reach their clients. With the advent of the internet, the visibility of a business to its clients has immensely elevated. Setting up a website is very economical, and buying it is even cheaper. Now, when a customer thinks about getting in touch with the company they want to buy from, they instantly open a browser and look for their website.
Whenever something is cheap, there is always a competition for who gets to be the first one customers find when they search for them. Since you are reading this article on the internet, you must already be familiar with search engines such as Google or Bing. Much like everyone else, you also try to find the website on the first page of the search results that appear. A saying goes that the best place to hide a dead body is page 2 of Google. And that's precisely how the website which appears on the second page feels, lifeless with no traffic. So, everyone competes for the first page of the search results for the keyword of their interest.
Websites appear on the first page if they are optimized enough through the SEO techniques which are collectively called Search Engine Optimization (SEO). WordPress is one of the most preferred options when it comes to blogging. Many plugins help you in duplicating all types of content such as media, widgets, media files, and menus, which makes the overall management of the site easier. So, if you ever wonder how to copy a page in WordPress, and how to make it appear on the first page of the search results, SEO has all your answers. By following the SEO tips, you not only raise organic traffic but also attract people who could potentially be your future clients.
Optimize the content
First thing first, you must optimize your content for the reader. Even if you optimize your website, and it appears on the first page of the search result, if it is not easily readable, the user will leave without interacting further. The first step in this regard is to understand the psyche of your potential client and what sort of content they would love. Then, you tailor the content accordingly, targeting only the topics in which your readers are interested. You must also develop the persona of the outlook of the website according to the reader's requirements.
Post regularly
If you are running a blog of sorts that gives valuable information to people, you might want to increase the frequency of publishing. Periodically publishing keeps your readers engaged and yearning for more. Ensure that your content is appropriately cataloged and covers all the niches that the readers expect from you. It is also pertinent that you diversify your content, so the readers do not get bored with monotony. Many blogs tend to use verbose language, which might work if you think your audience is educated enough, but not generally.
Create optimized landing pages
Landing pages with excellent designs increase the probability of lead generation and their sales. You should create as many landing pages as possible. You could go a notch further by creating brilliant graphics and giving your page a sleek-looking layout that catches the attention of the eye instantly. A useful landing page keeps the user on the page, provides valuable content, and has links to pages where they can sign up or buy products. Add all three elements, and you have yourself a page with which customers are more likely to interact.
Mobile-friendly websites
The world is going mobile, and now people on the move prefer mobiles to access websites. According to a report, nearly 60% of the daily searches happen from a mobile device. Furthermore, since the year 2016, Google has had a policy of putting mobile-friendly websites on top of the search results. That's how crucial making your website mobile-friendly is if you want to reach your customers before your competitors. Web designers use a technique called Responsive Web Designing, so the website responds according to the size of the screen of the device. Google provides a free mobile testing tool that checks whether your website is mobile-friendly or not.
Keywords
Keywords are the keywords that put your website on the top of the search results if used correctly. Remember that you do not need to use every popular keyword since the competition is already pretty fierce. The trick is to use long-tail keywords so you can target precisely the audience that you want. Using specific keywords instead of general ones that everyone uses makes you stand out among your competition.
Infographics
Not everyone loves reading; in fact, 65% of people are visual learners. Infographics are a combination of two words, information, and graphics, and the meaning is evident. Infographics provide the same information already present in the text but in a more presentable and readable way. Graphics leave an imprint on your mind, which is difficult to forget. Hence, your website performs better if you use this tool to present your product or information to the clients.
Metadata
The three most essential elements of an optimized web page are the title, URL, and description collectively called metadata. Through this data, you tell the search engine what you are talking about on the webpage that they display. You can't merely use a metadata plugin to generate everything and expect your webpage to do well automatically, rather a more considerable manual effort is required for each page.
Internal links
Your goal is to keep the visitor engaged on the website for a long, which the internal links achieve. As the name suggests, internal links redirect the visitors to some other part of your website. However, overuse of internal links may give your site a spam look, which is no good either.
Conclusion
As you must have already figured, optimization is the key to increasing organic traffic to your website. Your goal is not only to increase the visits from the relevant clients but also to keep them for a more extended period on the site. Regularly publishing in the case of blogs and optimizing the overall content on your website increases the organic traffic manifolds. Since search engines now prefer keeping mobile-friendly web pages on top, it is advisable to go for them as soon as possible. Intelligent usage of keyword, metadata, and internal links are icing on the cake of an optimized website. Unlike those expensive ads, you do not have to rely on spending money to get traffic. If you are smart enough, employing the techniques mentioned here is enough to generate considerable organic traffic.