Shipping can be the most difficult part of sales for online entrepreneurs. Customs blocks, mistakes, delays, and extra fees are just a few of the common problems you can have. One way to avoid a lot of these problems is with your shipping labels.
A shipping label contains the information needed for each part of your supply chain. This information will help to smoothly and efficiently move your package from your warehouse into your customer's hands.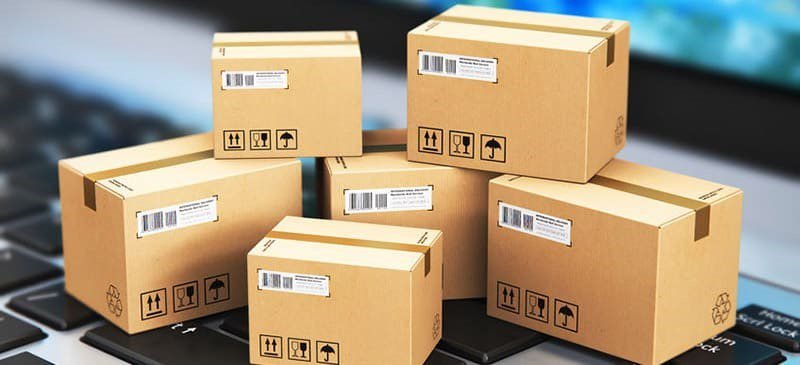 Every carrier, whether it is USPS, UPS, DHL, or FedEx, uses its own templates for shipping labels. You need to use the templates specific for your carrier to make sure your delivery is timely and mistake-free.
Every carrier has an individual design for their label to optimize its handling of packages during the delivery process. Shipping labels need to be able to be read by scanners and machines as well as the workers and delivery personnel. It is very important for your label to be clear and easy to read.
You can see on the shipping label numbers, letters, and a barcode. Each part of the label contains specific information for different legs of the delivery process.
A UPS label will include:
The name and address of the person sending
The name and address of the person receiving
A MaxiCode that can be read by machine in any direction
Routing code
Postal barcode
Postal code
Country code
Service class
Tracking number
Date
Package Quantity
Weight
That's a lot of detailed information. Fortunately, you don't have to worry about figuring all of that out on your own. When you print your labels, the information is generated automatically for you.
The only information you have to enter to create your label is:
The name and address of the person sending
The name and address of the person receiving
The level of service
You can use templates to ensure that the labels you are creating follow international standards. The standard size for labels in the shipping industry is 4×6 inches. If your package is too small to fit a label of this size, you may also use 6×3 inches or 4×4 inches.
You should also be aware that you cannot reuse old labels. Each label is created for the routing of one specific package so it contains coded information that is unique to that package.
So now that you know what information needs to be on the label, how do you go about making sure it all gets on there every time. There are three major options when it comes to filling out your shipping labels:
1) Use the carrier labels templates
2) Use shipping label software
3) Use an Automated shipping tool
Using the Carrier's Label Templates
According to enKo (an eCommerce site that sells Cheap Zebra, Dymo & Avery Compatible labels); If you are only shipping a few orders a day, you can use the free, printable labels provided on your carrier's website. The way this works is that you will fill in the information and the carrier's website will create a label that you will print on your own printer. For a very small number of orders, a few a week, you can even print the label and tape it onto the package make sure to not cover up the barcode or scannable portion of the label with tape.
You can find each carrier's online tool here:
The approach would not be efficient for high volumes of orders because your shipping process would become bogged down. For a larger number of orders per day, you want a fast, automated way to generate labels that eliminate the need to go to the carrier's website completely.
Using Shipping Label Software
This option is faster and more efficient because doesn't require you to use the carrier's website, so you can print your labels offline. You will better be able to automate the printing of your labels with this method. Choose this option if you have a large number of labels to print on a daily basis or you use multiple carriers.
The way this method works is that you import the template from the carrier website into the software which eliminates your need to go directly to the carrier website. There are a number of open-source, easy-to-use label printing software options available including GLabels and OpenOffice.
Using an Automated Shipping Tool
The best option for a large number of orders every day to sign up for an online service. This is the best option if you want to make your shipping process as streamlined as possible. It does cost, but the amount of money you can save with streamlining, efficiency, and the reduction in mistakes is well worth it for a high-volume shipper.
The way this works is that customer information is uploaded and the carrier, as well as the label information, is automatically generated for you. Four of the biggest shipping services are Stamps.com, Endicia, ShippingEasy, and ShipStation.
I hope you can see from this information why you should never fill out shipping information by hand. You also should not try to, and do not need to, create a template from scratch. The name of the game is to follow the carrier's instructions as closely as possible. Choose the shipping label option that is right for your business and reduce the headaches shipping can cause for your business.