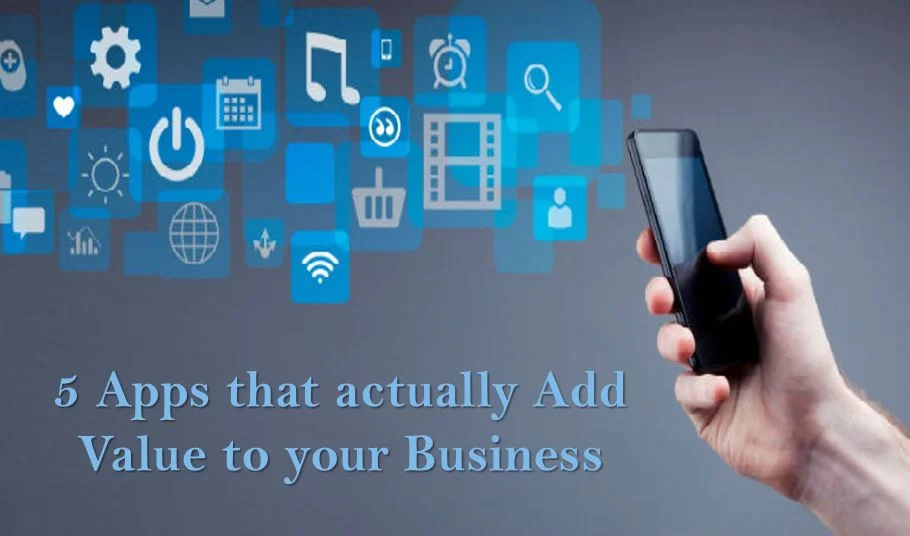 In this challenging world, a business owner plays a strategic visionary role & deals with multiple business functions at the same time. In fact, sometimes he acts as a financial advisor, negotiator; & the other minute, he has to play the role of a marketing manager, logistics manager & whatnot. He has to be a jack of all trades in order to manage & oversee abundant functions. Well, it is not that hard but there are a few tips & tricks to be aware of.
As a team lead for business, there are lots of responsibilities, milestones, & tasks to be accomplished to get better results in business growth. For this purpose, owners are keenly interested in the performance & activities of their employees during office hours. There are some incredible mobile apps that keep them up-to-date with all essential aspects of a business.
Such useful apps are listed below. Let's get started.
1. Kanbanflow
Kanbanflow is a project management tool to streamline your daily tasks. It helps you to organize & maximize the team's productivity. It performs the functions of task assignment, file sharing, file uploading, scheduling tasks & monitoring the progress report. Moreover, you can divide your activities into tasks & sub-tasks to track the performance of employees.
Main Points
With the help of stopwatches, timers you can track your time spent on a specific activity, On the other hand, you can also log in to track the time spent on each report
Instant availability of all team members is the most important feature of this app which keeps you up-to-date on all the activities of your team
Kanbanflow mobile app is available on Google Play Store
2. Rescue Time
Your most important asset is your time & it is difficult to utilize it productively. Rescue Time App tracks your time spent on apps & websites. It generates a detailed report of your activities throughout the day. Moreover, it notifies you about the tasks & provides a complete picture of your whole day.
Main Points
Activity alert setting to spend a certain time on a particular activity is the major function of this app.
Highlights the tasks of the day with a complete report of your time spent on emails, projects, & meetings.
It helps to concentrate on relevant tasks by blocking irrelevant or distracting websites.
It is compatible with Mac, PC, Android, & Linux
You will have complete control to measure & pause your activities anytime
3. Asana
Asana is a work management application that allows its users to quickly manage tasks & to-do list for business growth. It additionally allows the manager or the team to lead to head all the tasks & get updates from the teammates without wasting time to conduct long meetings. This App can help us in the following ways.
Main Points
It helps to reduce manual tasks which also reduces the errors & ultimately saves time
It converts the long term goals into workable plans to achieve the higher level targets
Furthermore, Asana is also available in a free version for limited features whereas, you can also get the complete access of the App at a very nominal price
4. QuickBooks Payroll for Employers
QuickBooks is a business productivity App that facilitates the employers in terms of record-keeping of the employees, online payment of wages, payment of federal taxes, filing of tax returns, estimation of deductions & benefits & hiring of new staff. All in all, this app saves the cost of hiring permanent managers for the business owners & allows the employer to conduct various financial & HR responsibilities in their spare time.
Main Points
It is only compatible with the handset & effortlessly calculates your payrolls & taxes.
The apps also give complete details of benefits & deductions from the payroll of employees
It generates PDF reports, autopilot payroll, & digital signatures, etc.
5. Todoist
Todoist is the most reliable App to enlist your day-to-day activities. It helps you organize your goings-on & collaborates with your team without wasting time in review meetings. It sets out the deadline for your content transfer for co-workers & schedules all the tasks with reminders & updates. Let's have a look at the main features of this app.
Main Points
Todoist can manage your tasks & set out the goals with reminders to facilitate you as well as your team members in performing a specific activity
It also tracks the progress of your goals & provides timely updates on your progress
It enables you to stay focused on your activities with a proper checklist & reading list
Wrapping up
All the apps discussed above are paramount for any business & provide ease to handle routine tasks & activities. Moreover, most of these apps are mobile sets compatible with complete control in the hands of the owner. So go ahead, take a leap of faith & add these massive productivity apps to grow your business.