Wireless TPMS Tire Pressure Monitor System Digital LCD Display with 4 Internal Sensors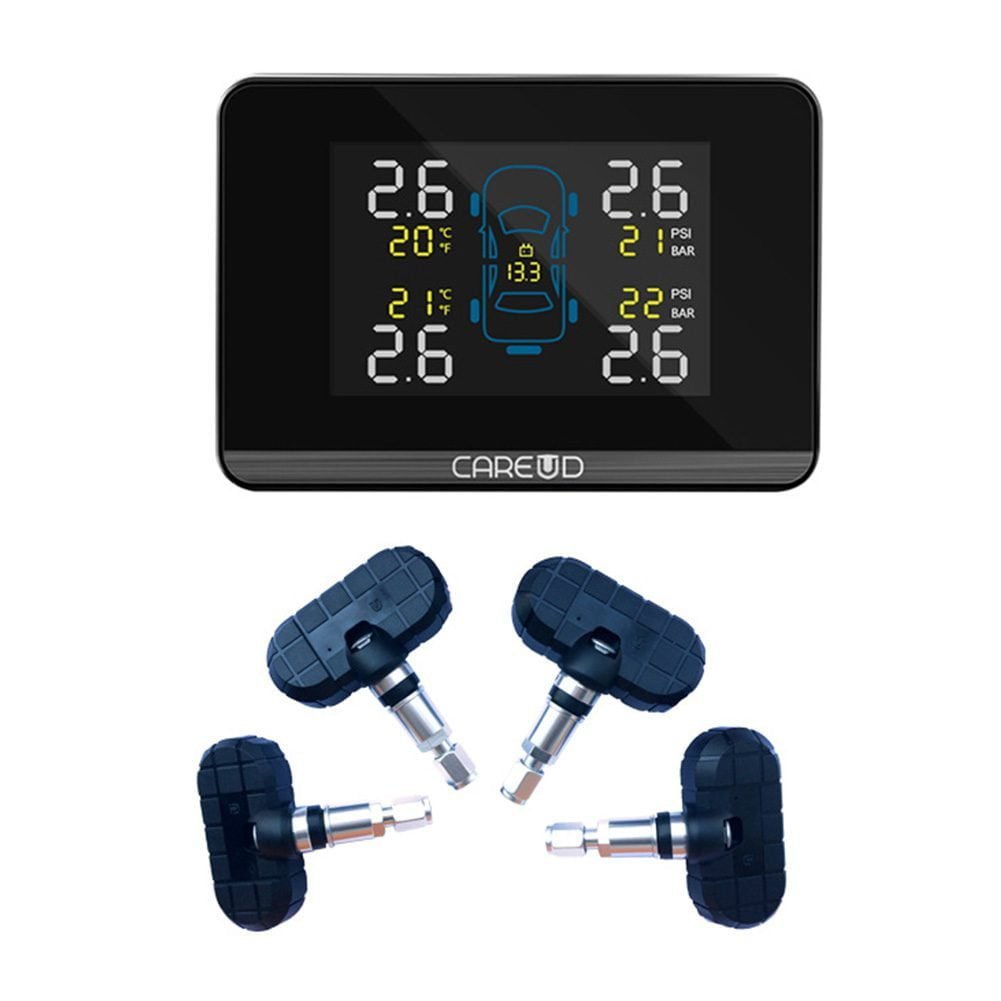 Key Features…
Real-time highly accurate tire temperature and pressure, the same four-wheel data.
Ultralight sensor design, no need to adjust vehicle balance when driving.
PSI, BAR two pressure units to choose, ℃ and ℉ two temperature units to choose.
Fuel-efficient, predicting air leaks, extending tire life, balancing tire pressure, ensuring driving safety.
Manufacturer Specifications
General

Description:
Item type: Car Tyre Pressure Monitoring System
Pressure accuracy: ± 1.5PSI (± 0.1bar)
Transmission frequency: 433.92MHz
Pressure range: 0 ~ 116psi (0 ~ 8bar)
Input voltage: DC8V~16V
Transmit power:
Temperature accuracy: ± 3 ℃
Size (L * W * H) mm: 70 * 48 * 14mm
Storage temperature: (- 40 ℃ ~ +120 ℃)
Battery life: >5 years
Package includes:
1 * host
1 * car power cord
1 * cigarette lighter interface
1 * small wrench
4 * built-in sensor
1 * manual
1 * host bracket
Buy Wireless TPMS Tire Pressure Monitor System from ChinaVasion