The email has become such an important service in this hectic world that it is no wonder marketing is getting a boost from it. However, it's more than a simple boost, truth be told, seeing as most businesses rely solely on email to communicate with their customers on a regular basis.
If statistics are to be believed, virtual relationships are more likely to survive longer than real ones, mainly due to the fact that people increasingly communicate even with their loved ones online. The question of what kind of world the practice is leading to is, fortunately, not the topic here. The moral of the story is to use the power of email to boost your ROI, retain your customer base, and keep increasing it in the long run.
Easier said than done, you may think. Well, we beg to differ. The moment someone subscribes is the moment you know they are interested in your offer and that, some might argue, is the best beginning. If you greet new subscribers with a nice personalized welcome message, free of clickbait but full of future expectations, chances are your relationship will turn into a successful one.
Be Sophisticated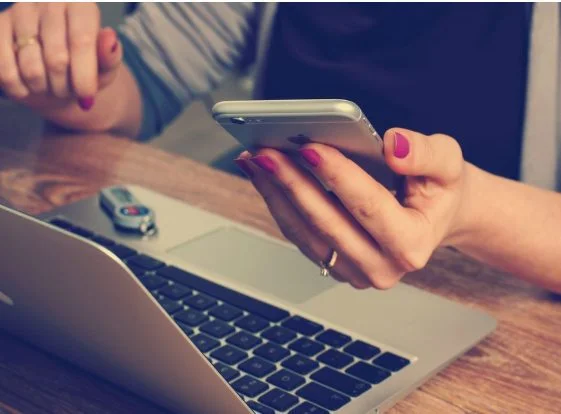 Ming your good manners and, by all means, be sophisticated when communicating with customers — old, new and prospective. The way you treat your customers speaks louder than your offer. If you prove to be a reliable correspondent, people will feel no need to go over to the competitors.
Of course, being nice and polite will not suffice in itself if your offer is lacking or your products are overpriced — not now and not in the future. Mind the tip. If your customers subscribed in the first place because of regular discounts, it will not do to cease the practice once the numbers add up.
Online purchases are no different from the ones taking place in the "real world." Think about your shopping habits to get an idea. Do you frequent monthly sales and make use of promotional offers? Sure you do, and so do your customers. In actual fact, promotions that take place regularly and are announced in a timely manner generate more revenue than regular purchases. If your business establishes monthly and annual sales taking place on the same date every year, your customers will eagerly await them.
How Email Campaigns Boost ROI
There are only two stats that will make it clearer how effective email campaigns can be if set up the right way. The first is — people spend ca. 5.4 hours per day checking email and the other — 90 percent of email marketing offers reach target inboxes.
The next step to mind would be open rates. Welcome emails (which you should make certain to send) are opened in 50 percent of all cases — a far higher open rate than newsletters, for example. That isn't to say that newsletters don't matter. They do and always will, especially if you regularly announce future expectations.
One thing that absolutely must not be overlooked is — mobile-ready design. Most emails are being accessed on mobile devices, with annual percentages skyrocketing from year to year. Your offer should appear as eye-catching on a tablet and mobile phone as it does on a computer screen. Mobile-readiness, however, doesn't end with email messages. If you follow the steps listed above, your customers will wish to make that purchase. If the landing page they see when they click on the buy button is not mobile-ready, they will easily give up.
Coupled with shopping cart abandonment, this practice can potentially hurt your business in the long run. It doesn't need to, as mobile-ready templates are abundant, easy to use and even customizable. Not making use of them — pardon our French — would equal laziness.
Take a look at some stats to see the bigger picture:
53 percent of email messages are accessed on mobile phones and tablets
23 percent of people who open emails on mobile phones will read them again
75 percent of Gmail users check incoming messages on mobile phones and tablets
70 percent of mobile phone users re-read their messages
Most subscriptions are performed on the go
One-third of all CTRs occurs on mobile phones and tablets
How does all of this translate into ROI? When done right, email marketing campaigns generate ca. $44 per each dollar spent. Imagine what would happen if you kept your customers engaged by sending them relevant messages backed up by segmentation, and never fail to deliver on your promise! Segmented and targeted campaigns alone generate 77 percent of overall ROI.
The bottom line, email marketing is as certain to boost your ROI as the sun is to rise in the east. If you make an effort to mind the feedback, apply best practices and keep the promotions customers like, you are certain to steadily keep growing your customer base.
Related Articles