The world's leading memory brand, TEAMGROUP releases T-FORCE DARK Z α DDR4 Gaming Memory and CARDEA ZERO Z440 PCI-E Gen4 x4 M.2 Solid State Drive, which are specially made for AMD RYZEN 3000 processor series and the latest X570 platform. With the release of AMD RYZEN 3000 series worldwide, T-FORCE's invincible gaming performance offers the best DDR4 memory and SSD for AMD's next-generation platform. The excellent overclocking capability and platform compatibility are created to perfectly release the potential performance of the latest AMD processors.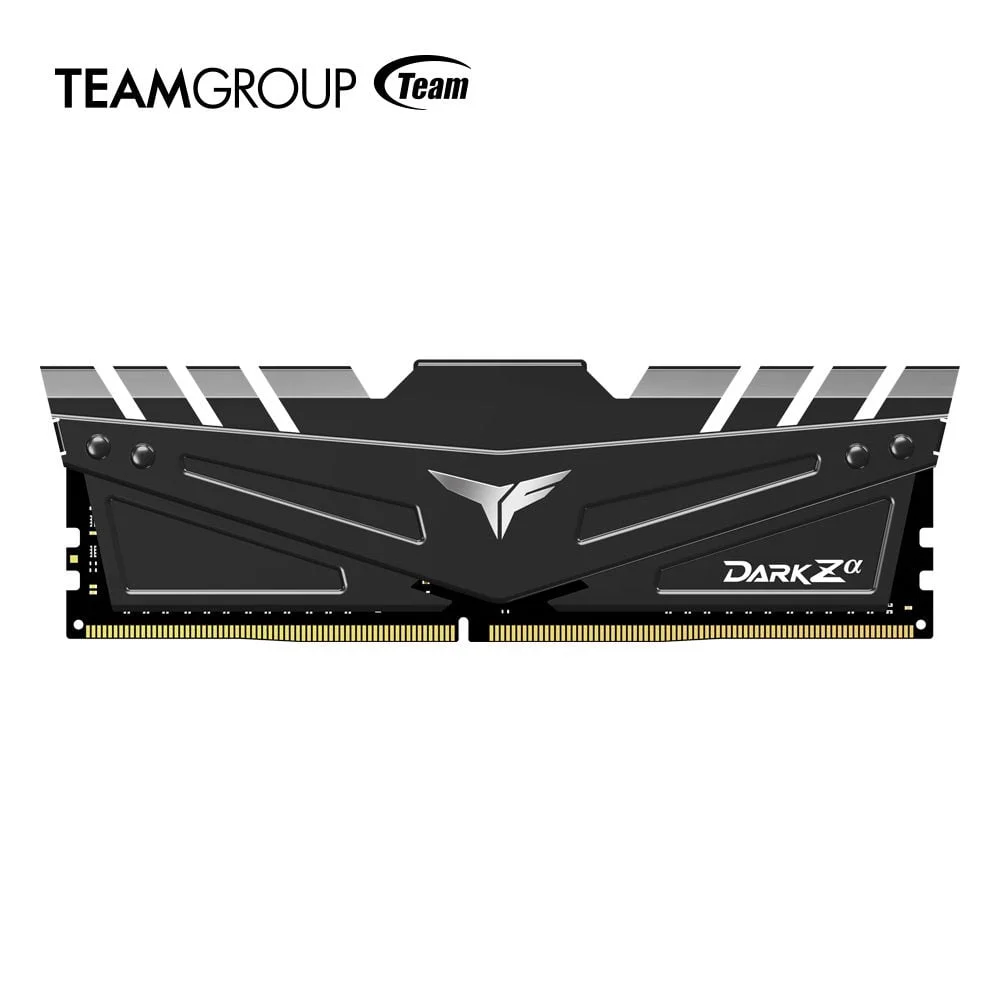 T-FORCE DARK Z α DDR4 Gaming Memory is an AMD memory specially made for AMD's latest Ryzen 3000 series processor and X570 motherboard. In order to satisfy gamers' experience with AMD 3000 series processor and X570 platform, DARK Z α uses high-quality IC chips that are selected through a rigorous testing process. With excellent overclocking capability and perfect compatibility, this DDR4 memory can provide extremely superior performance on the new generation platform of AMD. The body of T-FORCE DARK Z α DDR4 Gaming Memory is designed based on the concept of an armored knight. The sacred war rope offers more complete protection. The tasteful black color is forever classic. Electrolytic anodizing process and metal electroforming logo design are used to echo with the T-FORCE logo's energetic tech armor.
AMD X570 is the world's first motherboard platform that supports PCI-E 4.0. To support the latest AMD X570 platform, T-FORCE releases a CARDEA ZERO gaming product, the CARDEA ZERO Z440 PCIe Gen4x4 M.2 Solid State Drive. Using the latest and fastest PCIe Gen4 x4 interface, it complies with the NVMe 1.3 standard and offers up to 1TB/2TB of large storage. The sequential read/write speed can reach up to 5,000/4,400 MB/s¹ with no lag. Less than 1mm thick, the patented graphene copper foil cooling module offers excellent cooling performance like high-end mobile devices and creates the aesthetic of thinness of T-FORCE. At the same time, CARDEA ZERO Z440 can effectively eliminate device interference on the AMD X570 motherboard platform during installation. It can be installed on all major motherboard platforms and laptop's M.2 slots, offering high-speed performance.
You might also like to read 4K or 2K Best for Gaming
About TEAMGROUP
As a leading provider of memory storage products and mobile applications to the consumer market, TEAMGROUP Inc is committed to providing the best storage, multimedia and data sharing solutions. All TEAMGROUP's memory module products come with a lifetime warranty, repair, and replacement services. TEAMGROUP also listed company at the stock exchange market in January 2019. In 2016, TEAMGROUP established T-FORCE gaming series which including all the gaming memory modules. For more information, please visit the TEAMGROUP website at www.teamgroupinc.com