Okay, so you're ready to take your home entertainment system to the next level. Maybe you bought a sweet new place and you're looking to bring that home theater dream to life. Maybe you got a nice raise and some money to throw around. Whatever the reason, congrats on the upgrade! A good home theater will bring you and your friends endless hours of entertainment.
You're probably wondering: When it comes to choosing the right visual display, what's better? A projector screen, like movie theaters use, or a big-screen TV? Well, like most things in life, there's no clear winner in every case. Both TVs and projectors have their pros and cons, so the best choice for your home setup depends on what your specific viewing preferences and room conditions are.
Let's take a look at the 3 most important factors: size, brightness, and image quality.
Going Big? Welcome to the Projector's Home Turf
Bigger isn't always better, but let's be honest: Bigger is usually better. So forget about gadgets like tablets and laptops. If you want the biggest screen possible, then you should definitely be looking at projectors.
Projectors scale up easily. TVs don't. Until recently, it wasn't even possible to get a TV much bigger than 100 inches. Today they do exist, but they start getting insanely expensive above 80 inches or so, rocketing into the five figures and topping out well over half a million dollars for a cutting-edge 200+ inch goliath with 4K resolution and all the bells and whistles.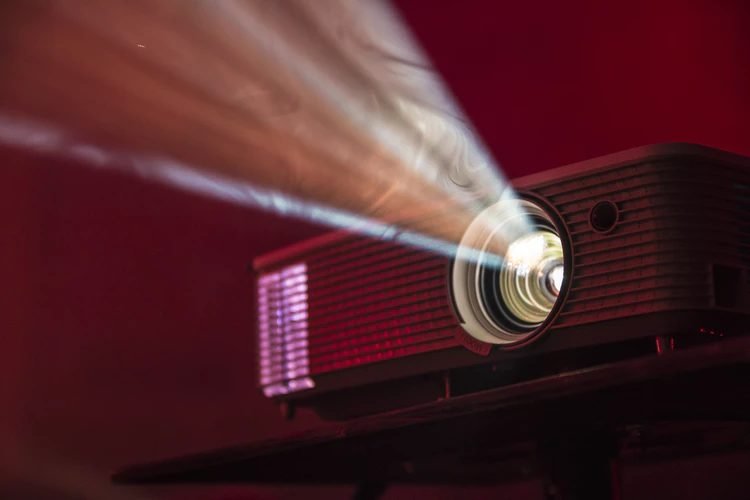 And it's not just the price. That's an enormous amount of surface area, which means a much higher risk for something to go wrong behind the screen. These huge TVs also get crazy heavy, making for a more expensive installation and potentially requiring renovations to your house to support them.
Many projectors, on the other hand, easily go past 200 inches while still hanging out on either side of the $10,000 price neighborhood. The only thing that has to scale up on a projector is the power of the light source, which is much easier to fix or replace if something goes wrong.
You won't have to pay much for the projector screen either. Your options include motorized retractable screens, a freestanding screen, or a custom-painted wall specifically meant to serve as a projector screen. All of these options are easier to deal with than a 100+ inch TV screen.
Bottom Line: Projector
80 inches is nothing to sneeze at, but if you want mind-blowing, wall-to-wall and floor-to-ceiling visuals, go with a projector.
Image Brightness: How Dark Will Your Home Theater Be?
For projectors to shine, they need a dark environment. That's why movie theaters have no windows and drive-in movies only happen at night.
Without going too deep into the physics, light spreads out and fades over distance. This means projected images get exponentially dimmer the bigger and farther away the screen is. It's a little bit like trying to spread one spoonful of jelly over a ridiculously large piece of bread.
You can compensate by making the projector's light bulb more powerful, but only up to a point before it becomes impractical. Today's commercial movie theater bulbs are so powerful and so dangerous that they require extreme care. Home projection systems, then, will never be able to compete with TVs when it comes to sheer brightness.
On the other hand, projected images are much easier on the eye than TV screens, precisely because they're not as bright. Also, projectors have gotten somewhat brighter over time, meaning it's not like it was back in the '90s when it was comically useless to try and use the projector in the daytime.
Bottom Line: Projector for a Dark Room, TV for a Regular Room
What it comes down to, then, is whether your home theater will be in a completely dark room, or in a regular room with windows and background light.
For a dark room, it's much better to go with a projector. It's easier on your eyes, which means you can watch for longer without eye strain or a headache.
For a "regular" room, it's better to go with a TV so that you can see the image better. However, if you're focused on that super-large image we talked about in the last section, it's probably better to go with a projector anyway and simply invest in some light-damping features like heavy curtains.
Image Quality, Contrast, and Resolution: TVs Are Usually Better
The last factor to consider is image quality, and here TVs usually have the edge. They give sharper, clearer images, with better contrast and a better overall look.
Both technologies offer 4K and all the modern image processing, but the advantage of a direct image over a projected one is insurmountable. If you ever get the chance, go to an electronics store and look at an 80-inch TV and an 80-inch projector image showing the same thing. The results are pretty clear.
Having said that, projectors have definitely improved over the years, and have closed some of the gap. There are new technologies that improve contrast ratios by delivering some very dark black colors on the screen, even with a lot of ambient light in the room.
Also, some people actually prefer the slightly softer image quality of projectors, because it's more reminiscent of a movie theater experience.
Bottom Line: TV, Unless You Like a Softer Image
If image quality is the most important factor to you, then you should probably go with a big-screen TV unless you specifically prefer the softer image quality of projectors.
However, the gap here isn't huge, and if you're already leaning toward a projector, you probably shouldn't let this stop you.
Conclusion: Projectors for Sheer Size or Dark Rooms, Otherwise TVs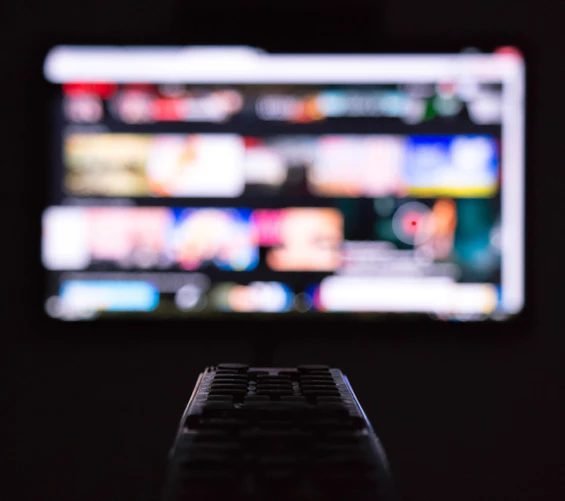 By now you can see how the right answer really depends on your needs. TVs are probably the better general-purpose technology, but if you're building a dedicated home theater then that's not as important as your specific preferences.
If you do like projectors, check out these projectors at PCNation. They come in many options, at all price points, and you'll find some great deals.
We hope that helps you make your decision! For chilling with some Netflix to hardcore gaming sessions, and anything in between, good luck on building a home theater you and your friends will love.
Author Bio: Chris Scalise is a technical writer and content strategist from Los Angeles, California. In addition to writing emerging trends in the tech sector and how they help companies communicate with evolving consumer bases worldwide, he also covers developments in health, wellness, science and technology.