Canon U.S.A., Inc., announced the next generation within the IVY product lineup, the IVY CLIQ+ Instant Camera Printer + App connectivity and IVY CLIQ Instant Camera Printer. The new IVY products are lifestyle products for the everyday photographer who wants to snap and print stick-able memories – in an instant.
IVY CLIQ+
Don't fret – there is no shame in your picture snapping-and-printing game. Boasting an eight-megapixel2 camera, the CLIQ+ Instant Camera Printer + App connects via Bluetooth4 to the Canon Mini Print app3, which features a variety of photo design options such as filters, photo frames and text to provide a multitude of opportunities to create fierce photos. Through the app, users can also customize their experience by recording their own on/off and shutter sounds. Users can even set up remote shooting for the ever impressive group photo. Adding a pop of color to everyday life, the CLIQ+ is available in colors such as Pearl White, Sapphire Blue, and Ruby Red and includes fresh features such as 2×2 and 2×3 printing options. Don't forget – momma said, "sharing is caring" and with the CLIQ+'s reprint option, users can print one photo for themselves and one for a friend. For further shooting flexibility a Micro SD card slot is available along with a selfie mirror surrounded by a glowing light ring of either four or eight LEDs, providing the right amount of glow-up to make the user's photo pop.
IVY CLIQ
'Cliq' and print: it's an easy two-step process with the new five-megapixel2, automatic-flash IVY CLIQ Instant Camera Printer, which is available in colors such as Bumblebee Yellow, Seaside Blue and Lady Bug Red. This new instant camera can print 2×2 or 2×3 stickers and when the ideal moment presents itself, the selfie mirror helps ensure the insta-worthy snap is perfectly positioned. The CLIQ also has a Micro SD slot, allowing users to upload photos to their laptop or PC for future projects.
Additional product features of both the CLIQ+ and CLIQ instant camera printers include:
ZINK Zero Ink™ Technology
Ability to hold up to 10 sheets of ZINK™ paper
Optical viewfinder
USB cord for battery charging
Loops to attach the included camera strap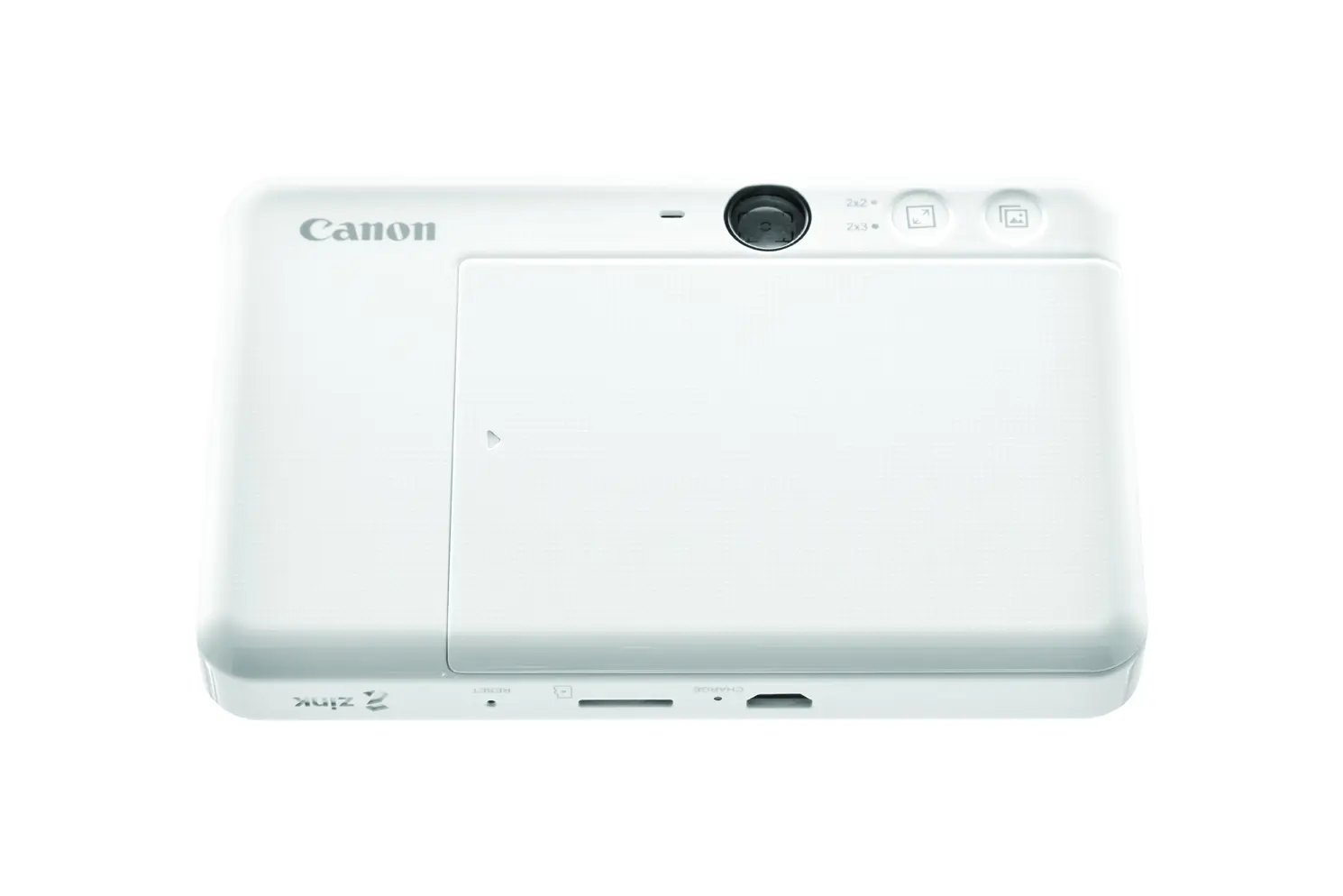 The Canon IVY CLIQ+ Instant Camera Printer + App and Canon IVY CLIQ Instant Camera Printer are scheduled to be available for in-store purchase in April 2019 at an estimated retail price of $159.99* and $99.99* respectively, and each camera/printer includes a starter pack of 10 sheets of 2×3 photo paper. For more information, please visit usa.canon.com.
Original posted at Canon USA NewsRoom