Xiaomi developers are focusing on system optimization, improvements, and bug fixes this week. There are some important bugs that will be fixed in this week's system update. Here comes the Week 27 changelog, let's get started!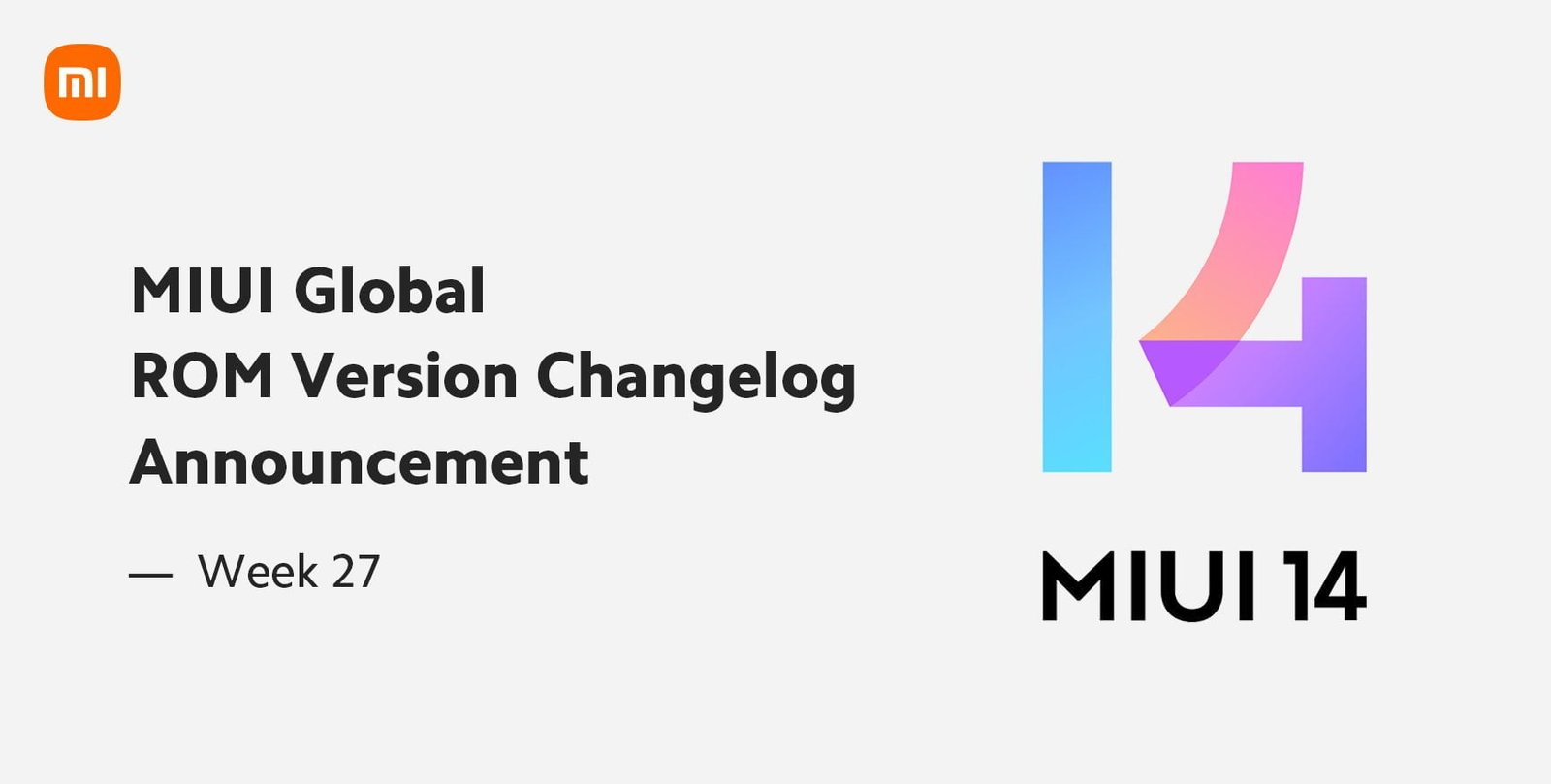 MIUI Global Rom Version Full Changelog Week 27
System
Stable MIUI based on Android 13
Your device will be upgraded to the new version of Android. Don't forget to back up all important items before upgrading. The update process might take longer than usual. Expect overheating and other performance issues after you update – it might take some time for your device to adapt to the new version. Remember that some third-party apps aren't yet compatible with Android 13 and you might not be able to use them normally. Thanks for your continued support.
Updated Android Security Patch to January/February/March 2023. Increased system security.
Other
Optimized system performance
Improved system security and stability
More features and improvements
Search in Settings is now more advanced. With search history and categories in results, everything looks much crisper now.
How to upgrade to MIUI 14
Please back up your data and apps before upgrading to MIUI 14.
Please go to the Updater app and check for updates or download recovery rom.
If your device is bootloader locked, please unlock it before fastboot flashing. You can find more information here.
Having problems unlocking your phone? Take a look at our guide for more information.
The schedule for MIUI 14 global version is now available on Xiaomi Community. You can check it out here.
Xiaomi devices update information
Beta version 【03.10 – 03.17】
Please note the beta version is for limited users only and will be released on a batch-by-batch basis
Xiaomi 12 Pro 14.0.2.0.TLBRUXM
Xiaomi 12T Pro 14.0.1.0.TLFTRXM
Mi 11 14.0.1.0.TKBTRXM
Xiaomi Pad 5 14.0.3.0.TKXMIXM
Mi 11 Lite 5G 14.0.4.0.TKIEUXM
Xiaomi 11 Lite NE 14.0.3.0.TKOINXM
Xiaomi 11T Pro 14.0.1.0.TKDINXM
Redmi Note 11 Pro+ 5G 14.0.4.0.TKTMIXM
Redmi Note 10 14.0.2.0.SKGINXM
Redmi Note 10S 14.0.2.0.TKLMIXM
Release suspended 【03.10 – 03.17】
Please note the following system update versions have been suspended due to system errors
Redmi Note 11 Pro+ 5G 14.0.2.0.TKTEUXM
Redmi Note 10 14.0.1.0.SKGRUXM
Important information
Xiaomi 11T Pro 14.0.5.0.TKDEUXM is currently available only to 13.0.20.0.SKDEUXM users. If you're running 13.0.20 on your device, watch for an update soon or visit our official rom download portal for downloads.
Your device will be updated to MIUI 14. Learn more at mi.com/global/miui.
Original Posted on Mi Global Forum