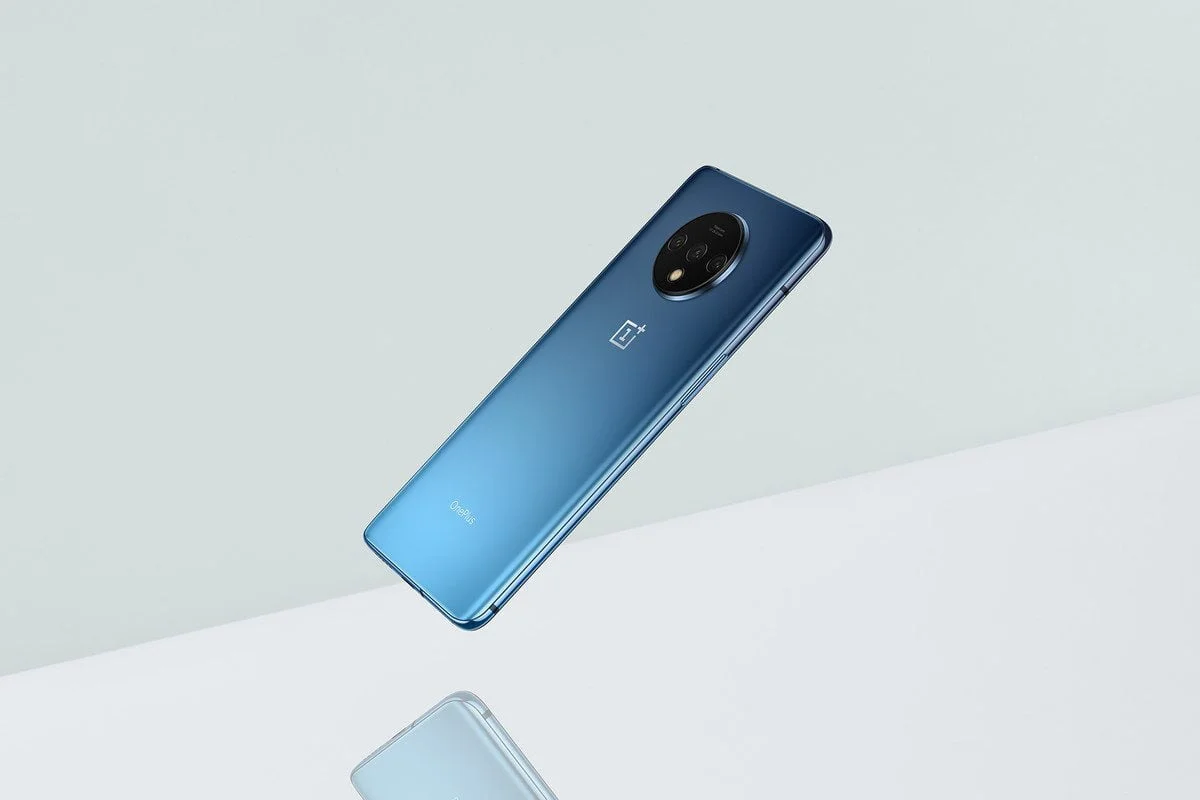 Our Verdict
OnePlus 7T smartphone is a low-cost phone with blistering triple – cameras, powerful performance, Android 10 OS, incredible design and UI, and significant software improvements – in fact, it is made up of best bits with an affordable price of $599.
The Good
90 Hz refresh rate screen display for smooth UX
Warp Charge 30T
3800 mAh battery
Qualcomm Snapdragon 855 Plus
Teardrop/dewdrop notch three cameras
Android 10 with latest Oxygen OS makes its way in the smartphone world
Noticeably competitive price
The Bad
The wireless charger is missing
5G network is not introduced yet
A headphone jack is not included
You should Read Me! OnePlus 7T Review
Alright! So moving on to the buildup of OnePlus smartphones one after the other. OnePlus Here we would like to introduce the company's recent flagship-class variant OnePlus 7T phone which launched on 26th September in India. The smartphone is expected to make its way to European and US markets on 10th October. We cannot be excited enough to share our thoughts with you as we have been eyeing up on the latest flagship product launches; OnePlus 7T and OnePlus 7T Pro (rumors about the launch date is 10th October).
OnePlus motto has been "quick and smooth," for quite some time and it's nothing unexpected that this smartphone proceeds with that legacy. It stands out in terms of processing, battery timing, display and cost as compared to the number of devices in the lane. Obviously, its premium OnePlus 7T Pro phone will be pricey than this one, but you will be upbeat if you buy this smartphone. It is surely the best choice under this budget. The talk of the town Android 10 with Oxygen OS is generously adopted by OnePlus 7T. Its competitors from the same brand such as OnePlus 7 and OnePlus 7 Pro, and from other brands such as Samsung Galaxy S10E and Google Pixel 3 XL are still lagging behind.
But, who cares? We are here to take a gander at OnePlus 7T. So let's get started with its top-of-line features.
OnePlus 7T Price & Availability in India
The OnePlus 7T is set to cost a minimal price of $599 in the US or ₹37,999 in India for 8GB of RAM and 128GB of storage. The other version with 8GB RAM and 256GB of storage will cost ₹39.999. As far as the pricing of handsets in European and US markets is concerned, it is far-fetched till the smartphones appear on the market shelves on October 10.
Hardware & Design
A particular matte-frosted glass back like the OnePlus 7 has
Available Colors: Frosted Silver and Glacier Blue
New camera module and '32% smaller notch
The design language is similar to what we witnessed in OnePlus 7. The new smartphone has the same curved back and a dewdrop/waterdrop notch camera at the top of the screen instead of a pop-up camera. Furthermore, the circular bump at the back of the smartphone tends to remind us of the old-school Nokia or Motorola brands.
The dimensions of the OnePlus 7T is barely different than its predecessors. The 7T measures 160.94 x 74.44 x 8.13mm and weighs 190g. Hence, it is sleek, light in weight and easy to use with one hand and fits cozily into a pocket. The little and light design factor makes it somewhat easier to deal with than the OnePlus 7 Pro.
Display
6.55 – inch Fluid AMOLED display
90 Hz quick and smooth screen refresh rate
Flawless touch experience with HDR 10+
The attributes of OnePlus 7T are noticeably huge upgrades over the company's last smartphone i.e., OnePlus 7. Its 6.55-inch Fluid AMOLED shows that the display is full of richness and accompanies FHD+ (2,400 x 1,080 pixels) and 402 PPI pixel density. Additionally, the smartphone has also made the mark with a 90Hz screen refresh rate display that, OnePlus has declared to use in all future smartphones.
The OnePlus 7T offers an exceptionally super-amazing and smooth touch user experience. This allows users to easily browse through the menu and make care-free on-screen transitions. With 1,000 nits brightness display, using your smartphone in the daylight becomes as easy as pie.
High-End Specs & Performance
Latest Snapdragon 855 Plus processor
3800 mAh battery
8 GB RAM with 128 & 256 GB storage models
OnePlus 7T smartphone is powered by the latest Snapdragon 855 plus processor chipset that we consider as a minor upgrade from Snapdragon 855 in OnePlus 7 and 7 Pro versions. Obviously, it does have an impact on the running of the phone, as OnePlus has announced that a Snapdragon 855+ will perform 15% seamless and faster graphics than plain 855 processor. In this way, you can easily manage your data. But, overall performance would not be considered enough if you are not an avid smartphone user (somehow). However, there is a lot more to discuss in terms of the performance of OnePlus.
OnePlus has featured the same 8GB RAM on both the models of this smartphone. This makes your activity simpler as you just need to choose 128GB or 256GB of storage. These two variants have come up with a slight difference in the prices at Rs 37,999 and Rs 39,999, respectively.
You might also like to read A case for your One Plus device
To sum up, we have not come across any performance-related issue in OnePlus 7T phone. It is easy, smooth, fast and affordable than its high-end competitors.
Battery Timing & Charging Technology
Updated and faster-charging technology called Warp Charge 30T
Stunning all-day-long battery
OnePlus has utilized a 3800 mAh battery on the OnePlus 7T which accompanies the new Warp Charge 30T that is professed to be speedier than Warp Charge 30. If you ask me what is in the box? Well, you get a 5V/6A (30W) charger which has the ability to charge up to 70% in half an hour.
If you have an average usage then the battery goes on for a whole day. In any case, if you wish to play games then you must select for media consumption. Similarly, if you are keeping up your phone at 90 Hz refresh rate all-day – you are definitely not going to spare battery.
Triple – Rear Camera
A 48MP wide-angle camera, a 16MP ultra-wide camera, and a 12MP telephoto lens
OnePlus 7T array of rear cameras is a standout feature, given the price of the smartphone. It consists of a stunning camera that takes ideal photos even during the dark, just the camera of Pixel phones. The OnePlus 7T camera outflanks the vast majority of its rivals in low light conditions. The pictures clicked around evening time, even by turning off the Night Mode, were clear. There was some clamor in the photos yet the result was of superior quality. Therefore, the OnePlus 7T smartphone is probably one of the best choices out there at a low cost.
Software – One of the first phones to launch Android 10 OS
OnePlus 7T is one of the pioneers to launch Android 10 OS, even before Google Pixel phones adopt the new software update. Google has always been reluctant for software updates, but OnePlus 7T leads ahead in the competition.
Bottom Line: Should you buy it?
Right off the bat, I would say that it all depends upon your preferences what do you wish to have in a smartphone. If you want a bonkers specced smartphone, don't think much and go for the premium OnePlus 7 Pro.
But, if you want to upgrade to one of the killer flagship phones – that too, in your budget. Look no further, take our words for it and buy OnePlus 7T – it is a pure beauty with a crazy amalgamation of specs.