Did you know that average Australians spend cross to $12.2 billion per year on their furry pets? These include dog toys, supplements, food, bed, bowl, and more.
While the tech industry is also contributing to their innovative and practical products to make life with your dog more advanced. From pet wearables to a pet surveillance camera, there is more fun than functional. Have a look at some of the craziest gadgets that you can get for your doggy!
Moreover, if you are looking for stylish and cool dog collars in Australia, do visit pebblina.com.au and check out their collections.
Furbo
Are you always worried about your dog? Do you think he is missing you as well? Introducing, Furbo an interactive gadget for you and your dog. Furbo is basically a surveillance camera that is specially made for pets. Furbo comes with two-way audio and visual components along with a treat dispenser.
Furbo comes with a 1080p full HD and night vision camera. Apart from that, it also comes with a barking alert function. This sends you a push notification on your phone when your dog starts barking. Although, the biggest buzz about the Furbo is that it lets you toss a treat even if you are at the office!
Dog selfie suction-cup treat holder
If you like to click pictures of your dog but he doesn't behave well then this gadget is for you. This dog selfie holder suction cup has a small slot where you can attach a small treat that sticks to your phone. So, the idea of this gadget is that your dog will be so focused on the treat, they will keep looking straight at the phone instead of looking away or wandering off. This will let you click great pictures of your pup!
Grooming gloves
If your pet likes grooming then these gloves are for you. These gloves are designed to provide satisfaction along with pleasure. While the glove comes with a five-finger design and comes with an adjustable wrist strap. It is perfect for your furry friends.
Cooling collar
You might not know but dogs can't sweat. They just pant to regulate their body temperature. When the temperature gets hotter, the harder they have to work to keep themselves cool. So, in the hot and humid weather, this cooling collar will keep your dog cool. This chilling cooling collar is a safe way to combat overheating. It also reduces fatigue, prevents heat-stress and alleviates dehydration. In order to use this, simply moisten this collar with cold water and wrap it around your dog, that's it!
Nite Ize light up dog collar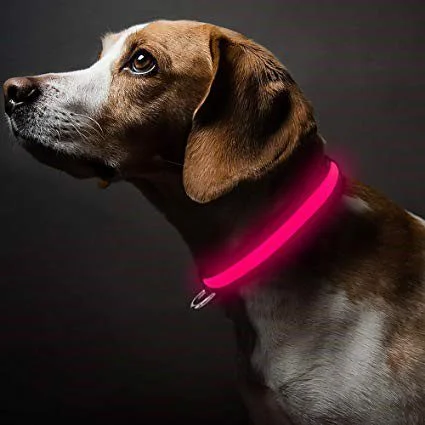 If you like to take your dog at night walking then this light-up dog collar is the perfect choice for you. This dog collar will keep you and your dog visible and safe after dark. The collar features a bright red LED light that illuminates fully around your dog's neck and also has passive reflective strips for optimum visibility. While the LED can be set to glow or flash modes with the press of a button.
iFetch
For the dogs who love to fetch the ball, this gadget is perfect for them. iFetch is an automatic ball launcher that lets your dog play fetch. You can also change the launch distance to 10, 20, and 30 feet with the touch of a button.
All you need to do is drop the ball in the machine and it will rev up and throw the ball out of the machine.
Wrapping Up These are some of the gadgets that you will definitely love to buy for your little friend. Apart from that, if you have more than 2 dogs, then you can buy wholesale dog products from Pebblina.com.au.