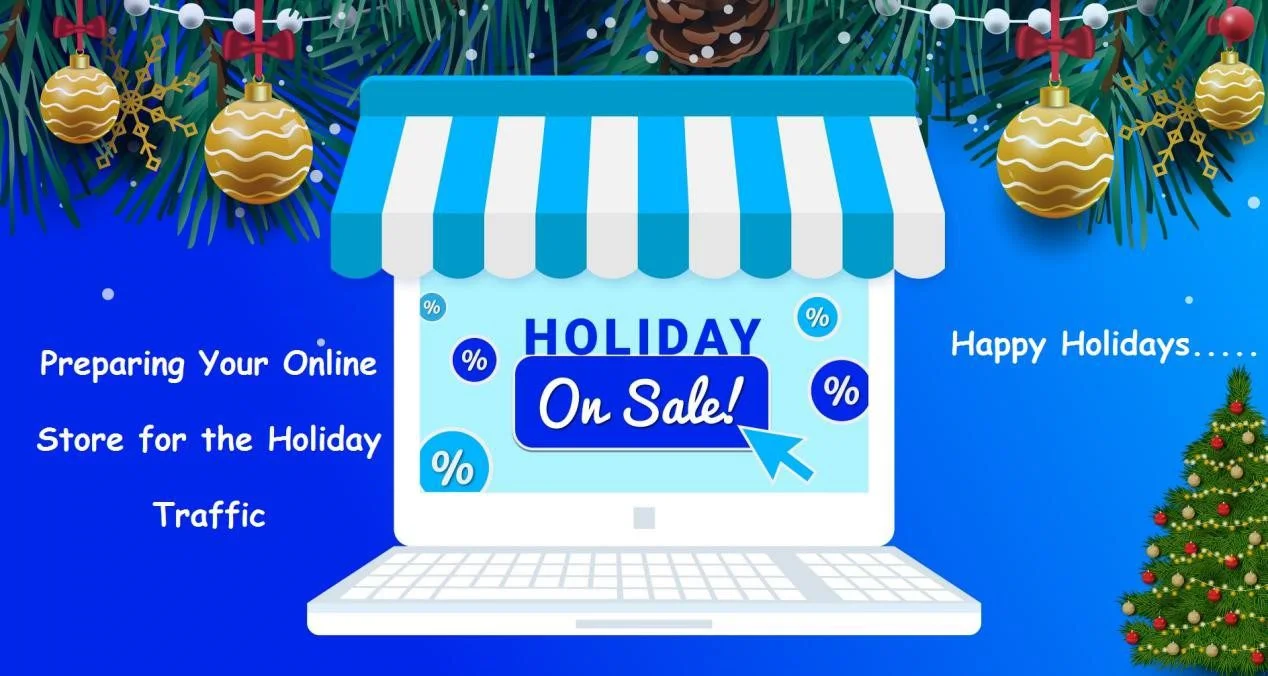 In a few days, the biggest shopping weekend of the year will start soon. The entire world will rush to the online store to buy gifts for their loved ones. At the time of Black Friday and Cyber Monday, there is a steep rise in the number of visitors and this trend will not going to disappear till New Year. This hike in traffic will create a lot of stress for both eCommerce site owners and digital marketers as well. To prepare your store for the holiday traffic, you will need the assistance of an eCommerce web development company.
Also, you can apply the below-mentioned eCommerce tips to make your website holiday-ready. Let's give them a read:
# 1. Check the speed of your website
One of the most common problems that users complain about is the slow website's speed. And a small improvement on this can bring a big difference to your conversion rate.
As mobile shopping will rise, prioritizing page speed is important. During Black Friday and Cyber Monday, the mobile sales win over the desktop sales so your mobile app development company should deploy tools like PageSpeed Insights that give valuable suggestions for enhancing your mobile site performance and speed.
# 2. Use predictive search
Make sure that your site's search functionality and on-site navigation aid customers to find information and easily and speedily. Note that 80% of visitors will abandon a site owing to the bad search experience.
With the help of predictive search functionality, you can improve the navigation of your site. You can employ tools that offer real-time analytics, fast and accurate results, and flexibility for storefront customization.
# 3. Keeping track of inventory
The next thing that you should keep a track is of your inventory. You should maintain the stock of your most selling products online. For this, you need to figure out the product lines that you have to order from the suppliers. If you maintain a proper inventory, then you don't have to bother ordering too much during the holiday season.
The ideal way to get started with that is by checking the analytics for the last holiday season. Through this, you will know about your best selling products and the total count of the sold items.
# 4. Create holiday campaigns
During the holiday season, you need to be proactive through emails. If your email list is piled up with the list of buyers and leads, then it is best to start communicating with them.
You can build holiday campaigns that will notify them about the latest deals and discounts during Christmas. Don't forget to add call-to-action buttons within your email content as it helps to increase the sense of urgency. With the help of these campaigns, you can motivate users to buy from your store.
# 5. Offer gift cards
It is an effective tactic for increasing business sales during the holiday season. You can give gift cards as a present for your friends and family members so they can buy things of their choice. The good thing about the gift card promotions is that it couples physical brick and mortar sales with online efforts. This is because it gives flexibility to the customers to utilize gift cards in both places.
# 6. Add holiday-focused category pages
Building holiday-focused category pages will enhance user experience to a great extent. This will inculcate the festive spirit within the people and they can find discounts, packages, and offers easily.
Some of the best examples that you can add are Black Friday offers Cyber Monday offers, Christmas offers, and so on.
Final Notes
Doubtlessly, the holiday season is the busiest and profitable time for the retail business. As a business owner, it is your job to take all the necessary steps for preparing your business for this time of the year.
The first thing you should do is hiring the best eCommerce web development company that can check the functionality and design aspects of your website properly. And then you should implement all the above things to make your site festive-ready.  
Author's bio
Tom Hardy is an expert eCommerce web developer working at Sparx IT Solutions. He has great exposure in building an impeccable online presence with his creative and innovative designing and development skills. He also writes blogs where he focuses mainly on web design and development industry-related topics.