Today, we are more than excited to officially unveil our brand new premium flagship devices, the OnePlus 7 Series to you. The OnePlus 7, OnePlus 7 Pro and OnePlus 7 Pro 5G are our latest product creations built with our community.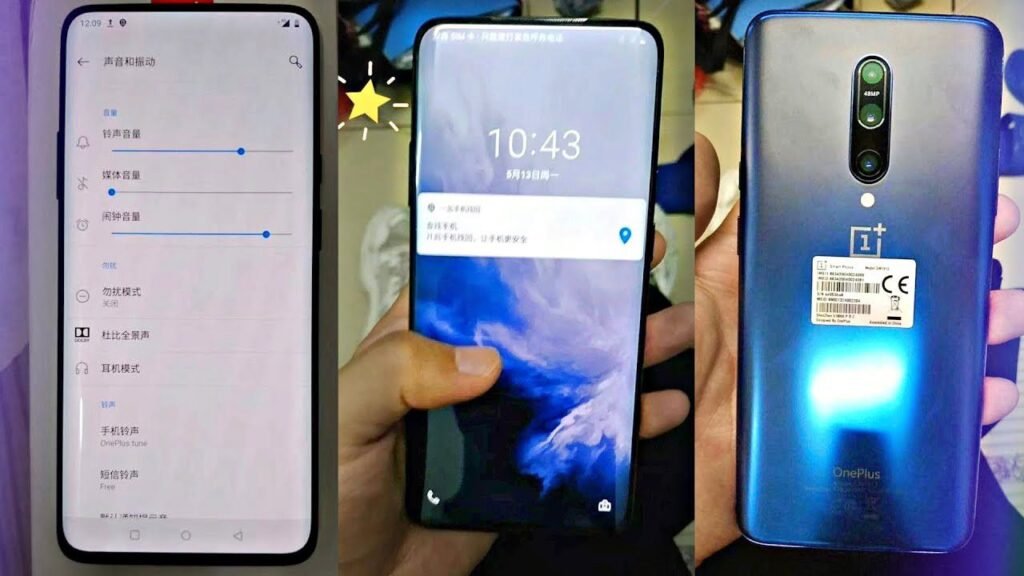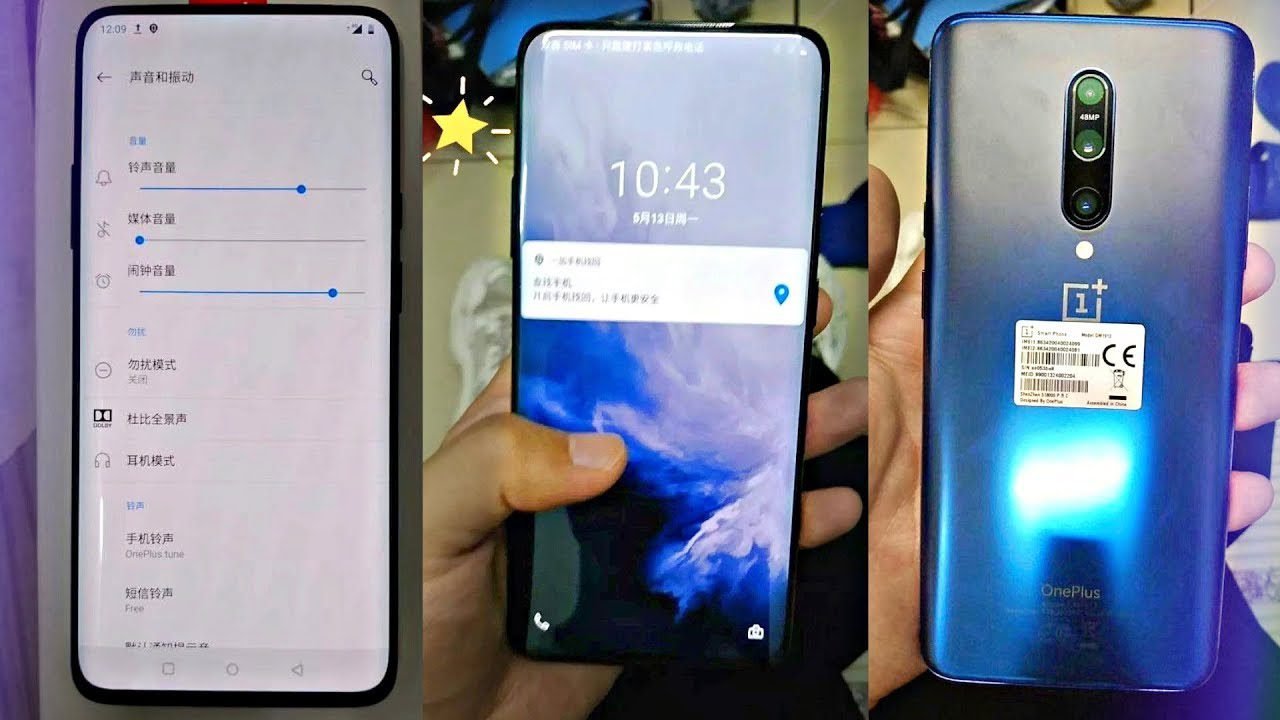 The OnePlus 7 Pro features a curved edge-to-edge design and 90Hz Fluid AMOLED display, alongside with incredible clarity thanks to its QHD+ resolution. To top things off, the OnePlus 7 Pro also features HDR10 and HDR10+, which provides subtler gradients and richer details to videos that also support it. The display on the OnePlus 7 Pro is such a huge breakthrough that it earns DisplayMate's highest A+ rating, making it one of the very best smartphone displays on the market.

The cameras on the OnePlus 7 Pro is the most advanced and capable camera set that OnePlus ever created, bringing you breathtaking results for every moment. OnePlus developed a powerful algorithm called Ultrashot, which takes advantage of the sophisticated new camera hardware. Newly developed Smart HDR algorithms control variances in lighting to better preserve highlights and details hidden within shadows. The results produced from the most complete and capable camera set is natural, exquisite, and rich with details.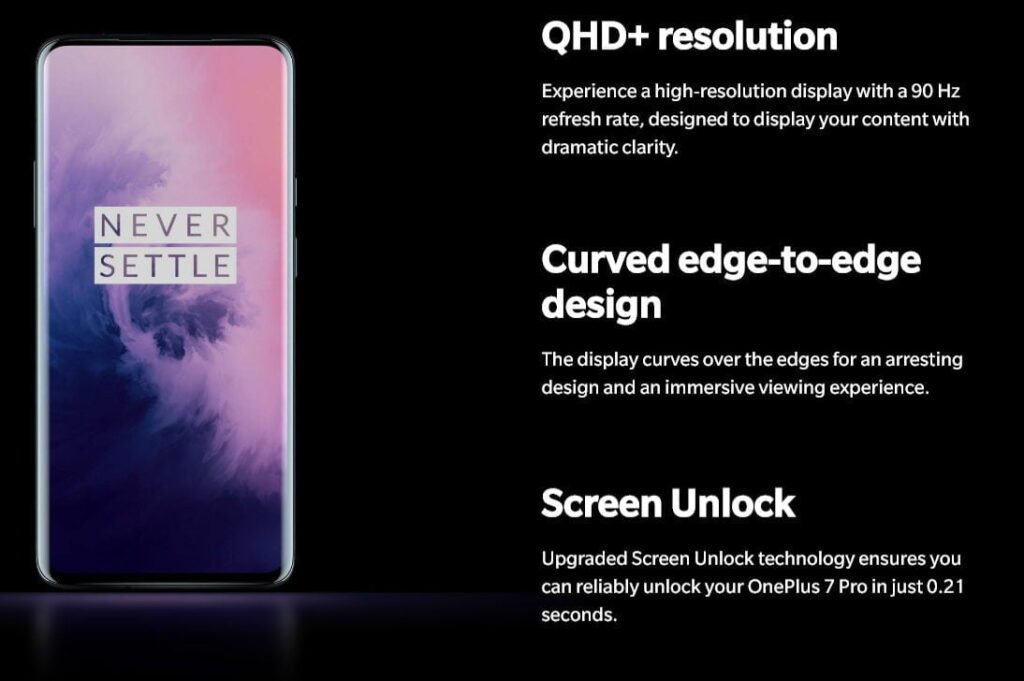 Fast and Smooth are our answers to deliver a burdenless user experience. It is about the optimization of hardware and software. The OnePlus 7 Pro is powered by the latest mobile platform, Qualcomm® Snapdragon™ 855, with up to 12GB of RAM, creating an experience that sets a new benchmark for incredible performance. The OnePlus 7 Pro also comes with UFS 3.0 storage and RAM Boost, which will make your phone even faster when it comes to document loading, image saving from the camera, app launch times and more.
You Might read also A case for your One Plus device
And when you need more power, our newest Warp Charge 30 can get you up to almost half of the massive 4,000 mAh battery in just 20 minutes. Even when you're charging and in the middle of an intense game, the OnePlus 7 Pro keeps its cool and keeps up with the pace, with minimal excess heat and the same superfast charging time.
The OnePlus 7 Pro is equipped with a stereo dual-speaker system with an enlarged power amplifier for better sound quality. We worked closely with Dolby® to ensure that our users will always have the most satisfying audio experience, Dolby Atmos to allow intricate sonic details to be heard.
Equipped with a powerful Haptic Vibration, the OnePlus 7 Pro provides multiple levels of vibrational feedback and virtually zero delays for a more realistic experience. We've upgraded the cooling system on the OnePlus 7 Pro with liquid cooling to allow the device to remain cool even after prolonged and intensive use.
Featuring a faster screen unlock and a set of enlarged Dolby dual stereo speakers, the OnePlus 7 is also powered by some of the best and most powerful technologies, making it another fast and smooth powerhouse.
We're also proud to announce the newest member of our audio family. We've improved our critically acclaimed the OnePlus Bullets Wireless and brought you the OnePlus Bullets Wireless 2, our most impressive pair of earphones, which excel at a creating an extraordinary soundstage anywhere you go. We've improved some key technical and audio aspects and can't wait for you to try them on.
We constantly challenge ourselves to provide you the best experience possible. I'm so proud of what we've built with the OnePlus 7 series, and can't wait for you to try out all our improvements on the OnePlus 7 Pro. We'll be updating you soon with the sales information, stay tuned!
This Post original posted on OnePlus Community Forum