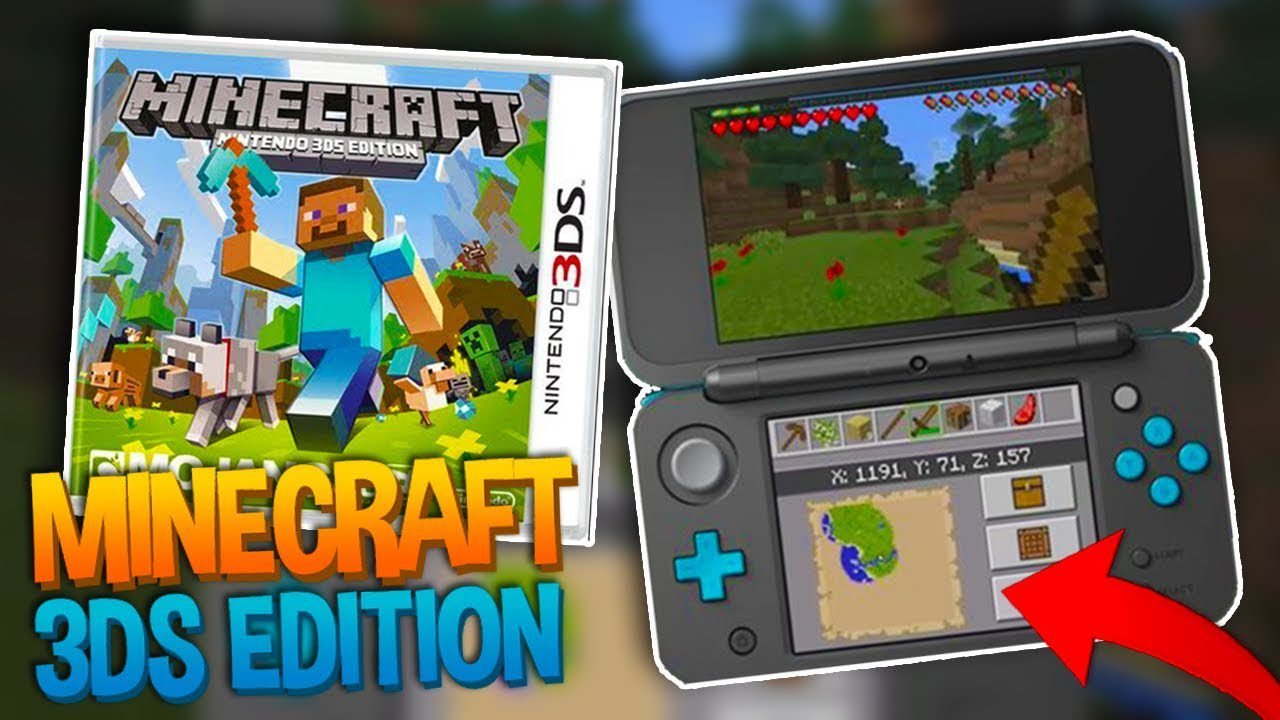 Minecraft: New Nintendo 3DS Edition is the version of Minecraft developed by Other Ocean Interactive and Mojang AB for the New Nintendo 3DS, New Nintendo 3DS XL, and New Nintendo 2DS XL but not the original Nintendo 3DS, Nintendo 2DS, or Nintendo 3DS XL.
The New Nintendo 3DS Edition has the following differences from other editions:
Support for stereoscopic 3D on New 3DS systems is planned for a future update.
New Nintendo 3DS Edition lacks an online multiplayer. Local ad-hoc multiplayer was added in update 1.4.
World types are Default and Flat. World sizes are Small (672×672), Medium (1344×1344), and Large (2016×2016). The size of a world cannot be changed once it is created. The ratio of The Nether to The Overworld is 1:3.
Although the height limit is only 128 blocks, worlds can be larger than the Classic and Small world types from Legacy Console Edition.
There is a mob cap that is much stricter than Legacy Console Edition: only 24 enemies, 24 animals, 16 squid, and 16 villagers can exist at one time. However, there is no cap on experience orbs, so it is possible to intentionally crash the game by throwing too many bottles o' enchanting.
Instead of including the map item, the map and the player's coordinates are displayed on the Touch Screen. The Touch Screen is also used for inventory management and crafting.
New Nintendo 3DS Edition includes six skin packs (including Super Mario):
Standard, Biome Settlers Pack 1
Biome Settlers Pack 2
Redstone Specialists
Journey to the West
Holiday Skin Pack 2015
In addition, there are more skin packs available for purchase in the in-game store:
Campfire Tales
City Folk
Town Folk
Battle & Beasts
Star Wars Classic
Star Wars Rebels
Stranger Things
Star Wars Prequel
Villans
Strangers – Biome Settlers 3
Moana
Mighty Morphin Power Rangers
Magic: The Gatherings
Halloween Costume
There are four three packs included with the game:
Minecraft (default)
City
Plastic
In addition, there are more texture packs available for purchase from the in-game store:
Cartoon
Fantasy
Candy
Natural
Steampunk
There is currently two Mash-Up Pack available:
Super Mario Mash-Up Pack (free)
Holiday Mash-up Pack 2016
Read Also Minecraft launches Paws and Claws costume pack to raise money for World Wildlife Fund