Fortnite just wrapped up its Halloween event and its months-long purple cube storyline with a brilliant and baffling live event.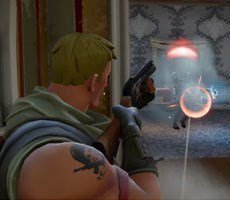 More than two million people were watching on YouTube and another 1.5 million on Twitch, as a unique "Butterfly Effect" moment played out for everyone in-game.
For months, the cube – nicknamed Kevin by fans – has been rumbling around Fortnite's map in real-time causing trouble, ripping up part of Loot Lake and transporting it in a vortex around the map, and sparking the Halloween monsters players have been fending off over the past couple of weeks. As of tonight, however, Kevin is no more.
Read more…
Read Also Awesome Games Done Quick 2018: Day 4 Schedule and Runs to Watch