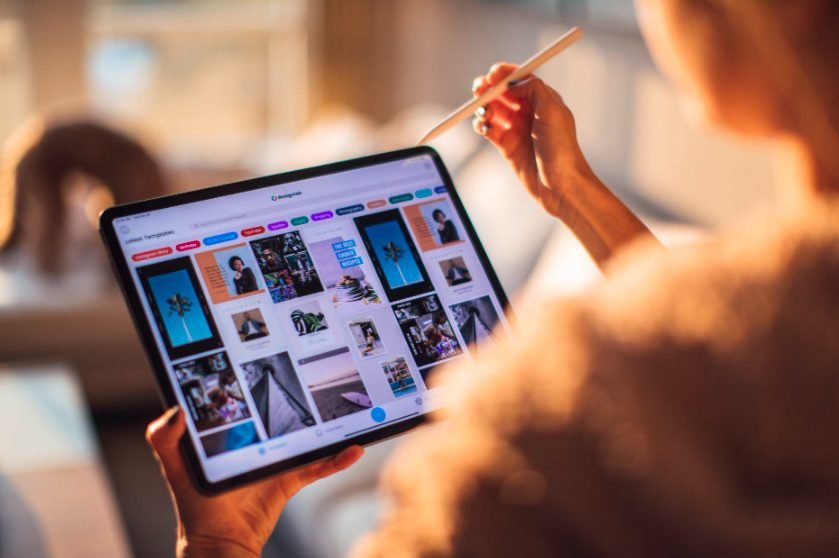 There are few businesses today that don't have an online presence. 2020 pushed any late adopters into the digital space as we leaned heavily into online shopping and virtual experiences. With more people than ever online, including your competition, how does a business get ahead?
The trick isn't really a trick at all. In fact, the best companies are sticking to a couple of simple strategies that you can easily adapt yourself. The best way to best your top competitors is to study what they're doing. Learning from your competitor's content and online presence can show you things you might be lacking. Additionally, it gives you room to highlight the things they aren't doing and reach prospective customers faster and more efficiently. Three trends in social media content point to real potential gains waiting to be had in 2021. Are you up for the challenge?
Creating Content with Shoppers in Mind
Ask any top Facebook advertising agency and they'll tell you that social media for businesses has never held more potential. Facebook is the leading social media platform for businesses for good reason. The network does more to promote businesses than any of the other big names. In turn, consumers respond accordingly.
The average user spends just under two and a half hours on Facebook each day. More importantly, the same study shows that 7 in 10 Facebook users discovered a product they purchased on Facebook. This gives you ample room to focus your Facebook content on the shoppers directly.
Some businesses still write content for social media in the abstract. In short, don't be afraid to talk directly to Facebook shoppers. Let them know about your products or services directly and aim to discuss topics of interest with your audience. Check what your competition is doing. If their page has a clear brand identity, regular posting schedule, and content that makes you want to click to see more, then that's probably why you're concerned with them in the first place.
Don't worry about being too late for the game. Facebook continues to grow each and every year. Get on board now and keep shoppers in mind as you craft a more comprehensive content plan for 2021.
Using Video and Live to Make a Meaningful Connection
For a few years now, videos have proved to be one of the most effective ways to connect with an audience. In 2020, Facebook Live and webinars proved to be even more successful. During a time where we couldn't always meet face-to-face, video provided a means to still communicate with our customers. Check your competitors out on Facebook and see how they're using video. If they're good, you'll probably notice a few things right off the bat.
Firstly, video is only impactful if it's engaging. Simply posting videos that feel like an elevator pitch for your customers won't do the trick. Instead, aim to display your value to your customers through actions or conversation. If you sell products, show the products in action. If you provide a service, consider hopping on Facebook Live with one of your clients to discuss how you've helped them.
In the simplest terms, video is more dynamic than written posts because everyone likes a story. Tell the story of your business on social media and customers will get a better idea of who you are. When they know you, they're more likely to turn to you when they see you as a resource for something they need.
Hashtags are Still #Trending
Hopefully, you haven't shrugged off using hashtags on your posts. Some people considered hashtags to be a Twitter or Instagram thing, but they're growing in prevalence on Facebook too. This creative way to connect your posts to interested audiences is more than a temporary trend. It's slowly becoming a go-to search tool for users looking to buy something.
Hashtags are the best way to reach your target audience. They allow customers to find you when they're taking the initiative to seek a topic out online. Hashtags don't need to be a direct word relevant to your business either. Many businesses find great results from utilizing hashtags that mirror an attitude or mood associated with their products and industry. Don't be afraid to dive into your competitor's social media channels and see what hashtags they use. If they're getting great traffic on their posts, then it's likely because they're easier to find.
It's a great idea to work on a branded hashtag for your business as well. Don't only utilize this hashtag, but work it into your posts to develop a brand identity. If your customers begin using it when they talk about your business online, then you'll know you're mastering the #socialmediagame.
The Future is Digital, and It's Yours for the Taking
2021 will be the year we see loved ones again in-person, return to some of our favorite normal activities, and get back to the life we lived pre-pandemic. One thing that isn't staying behind in 2020 is the emphasis businesses are placing on digital platforms. Social media is the most effective way to reach audiences today, so don't wait around to finally make a concrete content plan.
By utilizing a few of these leading trends, you can maximize this monumental shift to online operations to your benefit. Take time to analyze what you want to gain from a social media content plan. If you need an expert's eye, that's always available to you as well. Social media is here to stay and if you use it correctly for your business, you will be too.