In the world of compact computing, the BMAX B6 Power Mini PC stands out as a versatile and powerful solution for both work and entertainment. With an Intel Core i7 processor, Intel Plus Graphics, 16GB of LPDDR4 RAM, and a 1TB NVMe SSD, this mini-computer packs a punch in a small form factor. In this review, we'll delve into its features, performance, and overall value.
Design and Build Quality
The BMAX B6 Power Mini PC features a sleek and minimalist design. Its compact dimensions make it suitable for placement on your desk, entertainment center, or even mounting on the back of your monitor for a clutter-free workspace. The build quality is solid, with attention to detail evident in its construction.
Powerful Performance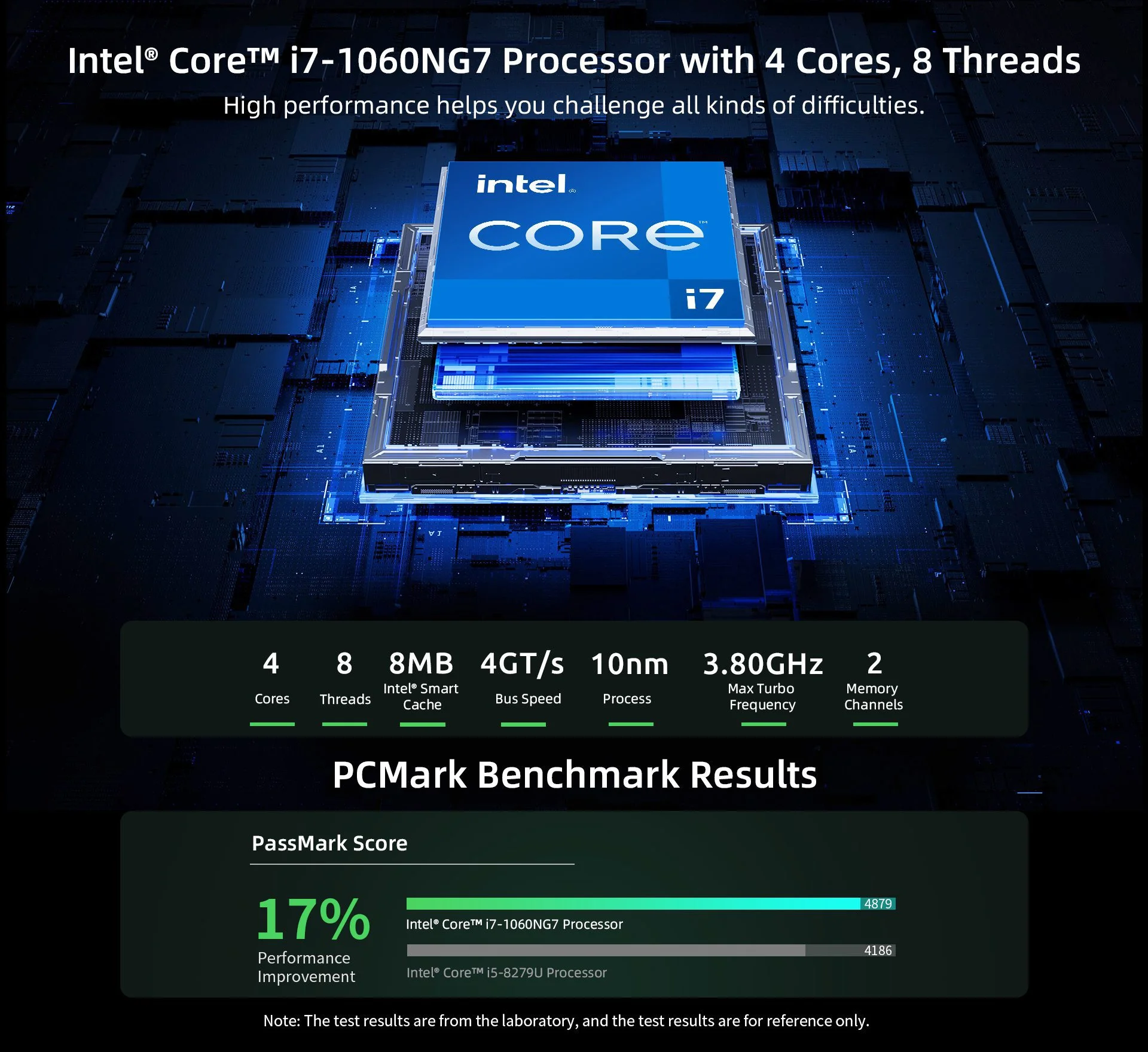 Under the hood, this mini PC is equipped with an Intel Core i7-1060NG7 processor, which is more than capable of handling demanding tasks. Whether you're multitasking with office applications, editing photos and videos, or even light gaming, the BMAX B6 Power can tackle it all with ease. The inclusion of 16GB of LPDDR4 RAM ensures smooth performance, and the 1TB NVMe SSD provides lightning-fast storage access.
Graphics and Connectivity
The Intel Plus Graphics integrated into the BMAX B6 Power Mini PC can handle casual gaming and multimedia tasks without a hitch. It supports 4K video playback, making it an excellent choice for media consumption. On the connectivity front, it offers a range of ports, including USB 3.0, HDMI, DisplayPort, and Bluetooth 5.2, ensuring compatibility with a variety of peripherals and displays.
Operating System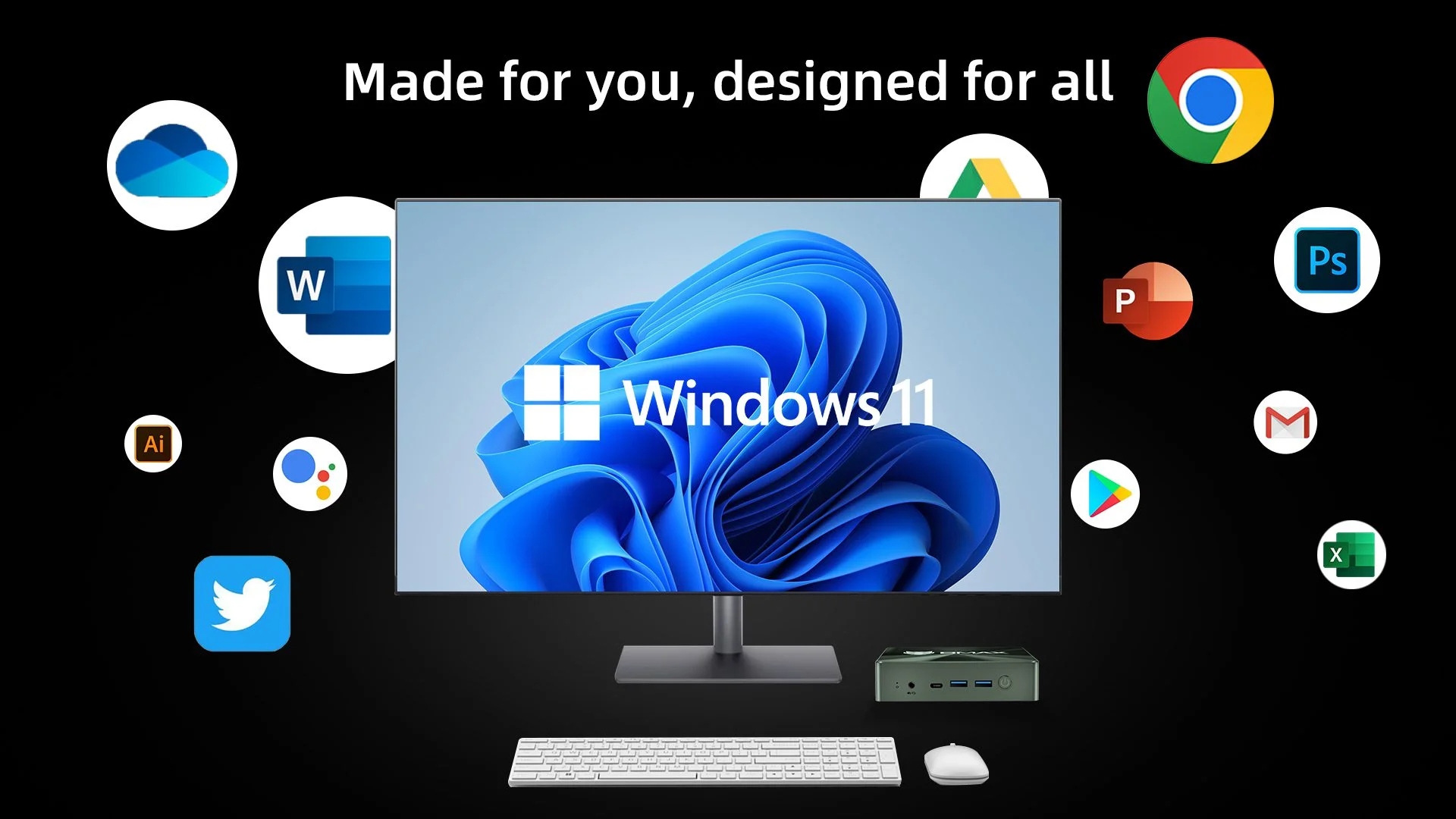 This mini PC comes pre-installed with Windows 11, providing you with the latest features and security enhancements from Microsoft. It's ready to use right out of the box, saving you the hassle of installing an operating system yourself.
| Feature/Specification | Description |
| --- | --- |
| Processor | Intel Core i7-1060NG7 Quad-Core Processor |
| Graphics | Intel Plus Graphics |
| RAM | 16GB LPDDR4 |
| Storage | 1TB NVMe SSD |
| Operating System | Windows 11 |
| Video Output | HDMI, DisplayPort |
| USB Ports | Multiple USB 3.0 Ports |
| Bluetooth | Bluetooth 5.2 |
| Wireless Connectivity | Wi-Fi 6 |
| Audio | Built-in Speaker and Audio Output |
| Dimensions | Compact and Portable Design |
| Build Quality | Sturdy and Well-Constructed |
| Performance | Suitable for Productivity, Multimedia, and Light Gaming |
| Media Playback | 4K Video Support |
| Expandability | Additional Storage and RAM Slots Available |
Conclusion
In summary, the BMAX B6 Power Mini PC is a high-performance computing solution in a compact package. Its powerful processor, ample RAM, and spacious SSD storage ensure excellent overall performance. Whether you need a productivity workstation or a media center PC, this versatile mini PC can handle it all. While it may not be suitable for heavy gaming or professional video editing, it excels in everyday computing tasks.
If you're in the market for a mini PC that strikes a balance between power and portability, the BMAX B6 Power Mini PC deserves serious consideration. Its competitive pricing and impressive specifications make it a compelling choice for those seeking a compact computing solution.
Please note that this blog article may contain affiliate links, which means we may earn a commission if you purchase them. However, this comes at no additional cost to you and helps support our efforts in providing valuable content.