Everyone who uploads content online has only one aim of bringing his/her content on top but it is not that easy as there is a lot of competition and you will have to prove yourself by keeping your content on top.
According to an online survey seventy-five of the searchers never go past the first page that clearly shows how important it is to not just rank above ten.
Since the use of SEO, a lot has changed as many new techniques have come up which can help you polish your skills and that ultimately can lead to you getting better at SEO practices.
Ranking your website can be a cakewalk if the following practices is to be followed religiously.
Align your content with the search word.
A very important quality is to match content with the intended keyword so that it can become very specific and genuine for the user to follow your site and scratch all the required data it had come to look for.
Let me elaborate on how it should be done for instance if you are writing about the best digital marketing agency then you should make your content very specific to digital writing only as the user wants knowledge related to that particular domain.
Writing about different things along with digital marketing will not be able to deliver justice to the audience and your site rankings might go down.
There is a slight difference between how and buy.
How will redirect your audience to a blog because it is generally taken as such whereas buy will give your audience a hint that it must be linked to a commerce website?
To make your content more SEO friendly your content should elaborate on mentioned four points.
Informational
Navigational
Commercial
Transactional
So while writing content keep one thing in mind that it should match with the search intent of your audience.
Improve the user experience on your website.
We like visiting the place we like again and again.
Ever thought about why we do that?
Well, there could be a variety of reasons for that but the main reason will be that you liked what you saw.
It applies to your website as well where your audience interacts with you through your content. Custom designing your website so that it could become user-friendly is the ultimate goal.
For your information, google keeps a close eye on how users are generally behaving on your website.
Page speed is one of the key features that should be focused upon to improve the user experience on your website. You can refurb to websites like page speed insights or webpage tests to get better clarity about the speed feature.
Below mentioned are a few tips that will give users a better experience when they visit your site.
Make content visually appealing
Use subheadings
Avoid popups
Keep the page neat and clean
Publish content in depth.
You might have sometimes observed your friends switching web pages or websites to get a better picture.
Ever thought why they were not able to get all the relevant data in one and if they could have, would that not have saved their time?
You got it correct. This is how important it is to do deep research about your content and deliver it to the audience in a meaningful way.
In an era of people trying to squeeze their audience, be someone who delivers more value so that you can get that market image and trust that will help you shine in the future.
By writing long content you appear more authentic and knowledgeable because you justify your statements with the relevant facts, graphs, and references if possible.
Research has suggested that researched sites get twice or thrice the amount of traffic compared to the ones with concise data.
It is helpful because it contains a lot of keywords that the audience might have searched for separately and in return it gets you more traffic because you deliver them what they would have searched for on three different sites.
Focusing on backlinks.
Despite many changes in the google research algorithm backlinks are still considered as one of the best-ranking indicators.
Getting more backlinks increases your chances to rank higher in the search results hence backlinks must be kept on focus as well.
You should focus more on creating high-quality backlinks that can give you an edge over your competitors.
To become better at this art, a semrush tool could be used so that you can get better results.
Use internal linking.
Well, internal linking can significantly boost your rankings when used the right way because it helps you develop an information hierarchy and it helps Google to get a better understanding of your webpage.
To give your less ranked pages you have to give internal links via your ranking pages so that the less ranked pages could get a boost as well.
To get an internal linking report you can use semrush report and generate or audit report.
This site is helpful as it will help you fix the errors that your website might be facing related to internal linking.
Wrapping up
SEO is one of the best practices that can help your rise to the top and the above-mentioned points must have given you an insight into content to how wide the SEO functioning is and handling it is an art in itself.
If followed religiously it will improve your SEO game and can top the google rankings every time.
Author BIO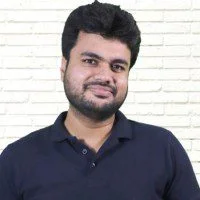 Shiv Gupta started his journey in the digital marketing world at the age of 17. He grabbed deep knowledge of the industry and earned multiple awards. Incrementors was founded by him to provide the best marketing solution to struggling businesses with a goal to help them achieve higher sales and conversions. Incrementors don't give fluff or "high-level" advice. They just give an insanely actionable plan that works.