Before we start you should know What is a Chatbot so, a chatbot is the latest concept which is like an artificial intelligence. There are two types of chatbots, virtual assistant, and messaging app.
A virtual assistant helps you to do the basic things like search information and remember important events or meetings. Siri and Cortana are the biggest examples of virtual assistant chatbots.
The second one is messaging apps that allow businesses to be online 24/7 and provide quick customer support. These chatbots help the businesses to interact with the customers by following pre-programmed rules.
According to the recent surveys, the usage of chatbots is growing day by day with an intense speed. The surveys also state that more than 1 billion new people join chatbot messaging apps every year.
How it Works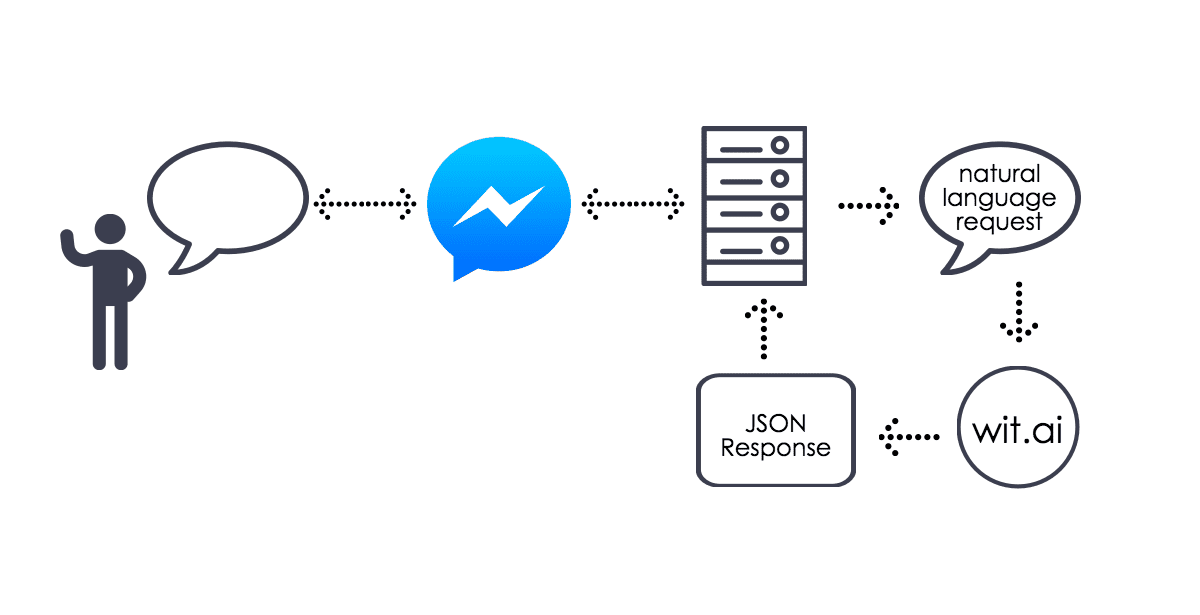 Chatbots make user's purchase experience very convenient and smooth. The bots are extensively used by the consumers to contact the retailers and make the purchase. Consumers like chatbots because chatbots help them to quickly find the information they are looking for and make their purchase experience easy.
Mostly consumers prefer to use chatbots for shopping or any online service which clearly shows that chatbots have been hugely trusted by the consumers. More than 60% of online users prefer to use chatbots which is very huge.
Customers don't really care about the chatbot support system as long as they are getting helped by them. Most of the companies are using chatbots to provide the customer service such as answers the customer's queries, solve their queries, provide the asked information etc.
We can't deny the fact that bots are really doing well with the customer support. If we talk about AI Chatbot, they are also doing a great job and helping numerous businesses or brand to provide the best customer support 24/7.
This is how chatbots are playing a very important role in our lives and make the online activities easier for us.