As a business owner, you know that Instagram can be a potent tool to help boost your visibility and reach potential customers. Creating a strong brand identity on the platform can be a great way to differentiate yourself from the competition and draw in more followers. However, it can be challenging to make a lasting impact without the right strategies in place.
That's why we've developed the perfect formula for success: 7 high-impact tactics to help build a brand on Instagram. We'll cover everything from building a compelling profile that speaks to your target audience, leveraging hashtags' power, and investing in influencer marketing. We'll also discuss how to track your results and adjust your strategy as needed. So, let's dive in!
7 High-Impact Tactics To Build A Brand On Instagram
1. Crafting The Perfect Profile
Having a well-crafted profile is essential for creating a successful brand on Instagram. A profile picture is the first thing a potential follower will see and is an excellent opportunity to make a good first impression and create a lasting brand identity. Choose an image that is on brand and accurately represents the company or product you are trying to promote. For example, consider using a shot of a fashionable outfit or stylish accessory if you are a fashion company.
When crafting a bio, being concise and to the point is crucial. Your bio should accurately describe what you or your company are about. Incorporating keywords into your bio can also help users find your profile more easily when searching on Instagram. For instance, tagging your location or using industry-specific language can help draw attention to your page.
Finally, ensuring that your profile is up to date is vital. Make sure your profile reflects any changes or updates to the company. This will ensure potential customers have the most accurate information about your brand. It will also make it easier for customers to stay engaged and updated on your company's latest news and updates.
2. Develop A Compelling Brand Aesthetic
Having a cohesive brand aesthetic is essential if you want to stand out on Instagram. The aesthetic is your account's overall look and feel, and it should be well-thought-out. This will help your account look professional and attract more followers.
When it comes to visuals, make sure they are of high quality. Hire a professional photographer or use stock photography to ensure your photos are of the highest quality. Focus on creating cohesive visuals that match your brand aesthetic. This can include color schemes, fonts, filters, and more.
In addition to visuals, you can also incorporate video into your content strategy. Video content has proven highly effective on Instagram, so utilize it. Create videos that are high quality and give viewers a glimpse into your brand. These videos should be engaging and creative, and they should be edited to fit the aesthetic of your brand.
Your brand aesthetic should also be consistent across all social media platforms. This includes posting regularly and creating visuals that are related to your brand. Consistency is critical when it comes to creating a successful brand on Instagram.
Finally, monitoring and tweaking your brand aesthetic as needed is essential. Keep track of what works and adjust your visuals and video content accordingly. This will help you get the most out of your Instagram account and maximize your brand success.
3. Harness The Power Of Hashtags
Hashtags are an excellent approach to obtain more likes and comments on Instagram. You may reach a more particular demographic and increase traffic to your content with the aid of hashtags if you utilize them correctly. When choosing hashtags, it is crucial to consider which ones are most related to your brand and content.
Monitor the performance of different hashtags, and adjust your strategy as needed. To maximize the reach of your content, use branded hashtags in your posts and popular general hashtags. You can gain more followers and engagement on your posts by leveraging hashtags correctly.
4. Increase Engagement With Interactive Content
Interactive content is essential to engaging your followers on Instagram. It encourages them to engage with your brand more actively and provides you with a better understanding of who your target demographic is. Creating engaging content can be as simple as polls, quizzes, and stories.
Polls are an effective way to engage followers and get immediate feedback. They can be used to ask questions related to your brand, such as what type of product they want to see next or what kind of content they'd like to see more of. This type of content can be useful for gauging customer interest and understanding what resonates with your audience.
Quizzes are an entertaining and educational way to engage followers. They can be used to provide valuable information about your brand and products, as well as be used for promotional purposes. A great way to use quizzes is to ask followers a series of questions and provide them with a reward or discount for getting the answers right.
Stories are one of the most powerful tools for increasing engagement on Instagram. They're interactive, fun, and eye-catching. They can highlight products, showcase events, promote giveaways, and share behind-the-scenes content. They're also great for starting conversations and getting followers to interact with your brand.
It's important to remember to respond to comments and messages when using any type of interactive content. Responding to comments and messages can help to strengthen relationships with followers and create a sense of community around your brand. It also shows that you care about what your followers say and actively listen to them.
Creating interactive content can increase engagement and foster relationships with your followers. This will, in turn, increase brand awareness, boost sales, and expand your reach on Instagram. Investing the time and effort into creating engaging content is a great way to level up your Instagram brand.
5. Run Contests And Giveaways
Running contests and giveaways is a great way to engage and excite your followers about your brand. Offering incentives like discounts, prizes, or exclusive products is a great way to create buzz and increase your brand's reach on Ig. Contests can also engage your followers and get their creative ideas.
When creating a contest, clearly lay out the rules and guidelines, and always be sure to set a timeline. Also, consider creating a unique hashtag for your contest, as it will help to get your followers involved and create even more buzz about your brand.
6. Take Advantage Of Instagram Likes
Instagram likes are a powerful tool for boosting a brand's visibility and engagement on the platform. Businesses can increase their reach and find new audiences by strategically utilizing likes.
It is essential to use likes to promote your content and increase engagement. When users like a post, their followers are likelier to view and interact with it. Additionally, for every post received, it is more likely to appear in the news feeds of users that follow similar topics.
To maximize the effectiveness of likes, businesses should strive to curate content that resonates with their target audience. Creative, humorous, and thought-provoking posts are more likely to garner likes. Furthermore, businesses should include a call-to-action at the end of each post, such as "Like if you agree!"
Additionally, businesses should use the "Like" button on Instagram stories. This is an easy way to increase engagement; users can simply tap the button to indicate their approval. It is important to note that the "Like" button does not impact reach or visibility.
Finally, businesses should use likes as an opportunity to build relationships with other users. Whenever someone likes a post, businesses should take the time to thank the user and engage with them. This is an effective way to build a stronger connection with followers and potentially reach out to new audiences.
7. Leverage Instagram Influencer Marketing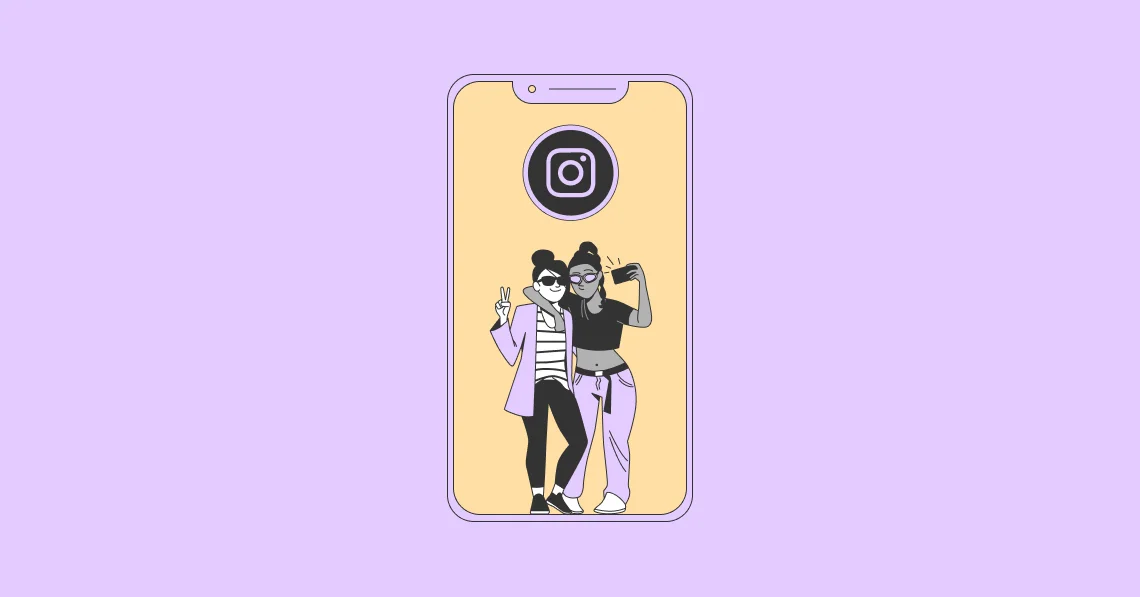 Influencer marketing can be an excellent tactic to reach a broader audience and promote your brand on Instagram. By engaging with influencers, you can gain credibility and exposure to a large portion of the Instagram community. When identifying influencers to work with, start by looking for people with a similar aesthetic to your brand and target audience. This will help you ensure that the collaboration is a good fit.
Once you've identified influencers to work with, you can start collaborating on posts, stories, and other content. This can help you reach a larger audience and get your brand in front of potential customers. Additionally, influencer marketing can be cost-effective to increase brand awareness and grow your Instagram following.
Conclusion
Building a brand on Instagram doesn't happen overnight, but with the right tactics, you can create a successful presence on the platform. Crafting the perfect profile, developing a compelling brand aesthetic, and harnessing the power of hashtags are some of the key tactics to ensure your brand stands out on Instagram.
Additionally, interactive content, contests, and giveaways can increase engagement and build a loyal following. Investing in influencer marketing is also a great way to promote your content and reach a larger audience. Ultimately, tracking your progress and making ongoing adjustments is essential to ensure you are getting the best results. With the perfect formula, you can leverage Instagram to grow your business and build a successful brand.
Author Bio:
Sabrina Taylor is an SEO strategist and Senior Content Writer at Sociaboost.com. She is an experienced content writer in the industry for 3+ years and her passion is to contribute to quality and engaging content for authority blogs and websites.