We're always looking for ways to make life easier, and that's true for the time we spend at the office as well. After all, when you spend a third of your life at work, you're going to do what you can to make that time go a little more smoothly.
Luckily, there are plenty of gadgets and apps out there that are specifically designed to make your workday easier, from apps that manage your schedule for you, to gadgets that help keep you productive.
Laser Printer
Remember how slow printers used to be? Luckily, printers have evolved a lot over the years, with some printing as many as 27 pages-per-minute. When the HP Officejet Pro 8600 Printer Ink hit the market, printing conventions were challenged even further. Investing in a good printer is well worth it in today's fast-paced work environment, where every minute counts.
To make your life even simpler, look out for an all-in-one printer with a wireless connection so you can do all of your printing, copying, scanning, and faxing from one place. Another feature that is handy for busy offices is ADF (automatic document feeders), which allows you to copy and scan several documents at once, so you don't have to manually feed individual pieces of paper into the scanner and waste valuable time.
Cable Clip
Who said useful office gadgets had to be expensive? Sometimes it's the little things that can make a big difference to your everyday life. Cable clips can be mounted on your desk quickly and easily to help you manage the multitude of cables you most likely have on your workspace.
With the cables clipped in place and firmly in one spot, you won't have to worry about the wires becoming a tangled mess or having to look for them on the floor if they drop down the back.
Noise-cancelling headphones
While a bit of background noise can actually help make you more productive, sometimes the office chatter can get a bit too much and distract you from your work. To help block out the noise and keep you focused on the job at hand, try a pair of noise-cancelling headphones.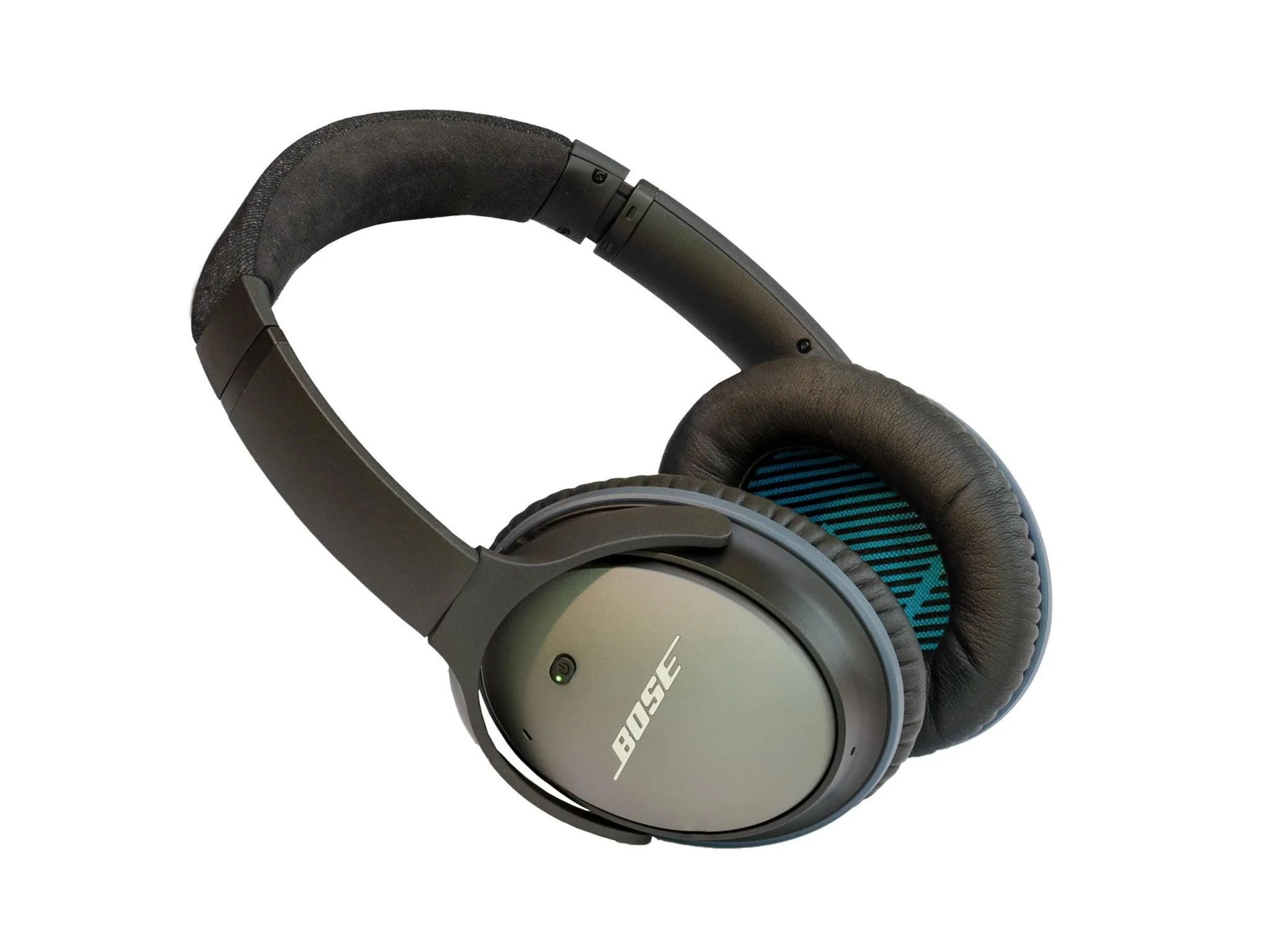 You can either use them to block out sounds or listen to some music that is designed to help you focus. Either way, they will help you block out the distractions.
Slack
Keeping on top of several email threads at once can get a little much, but it gets even worse if you factor in conversations you've had with colleagues over the phone, via text, Skype, and anywhere else. That's where an app like Slack can make a big difference.
Slack is a team communication tool that allows for real-time communication with your team, even while you're on the go. You can also use it to share documents, and it keeps your conversations organised so you can easily find the information you need, within seconds.
Cloud storage apps
There are several cloud storage apps available these days, such as Dropbox and Google Drive, and they help to make working life so much easier, especially for those of us who access our work from several different devices. Simply upload your document to the cloud, and you can access it from anywhere, anytime, including on your phone.
Even better, files can be easily restored if you ever delete them by accident, so that's one less thing to worry about. Plus, once it's online, you can easily share the document with colleagues, whether you send it over with a link or save it to a shared file.
Calendly
Ever wasted a ton of time emailing colleagues back and forth trying to schedule a meeting at a time that will suit all your busy team members? Well, Calendly can help you avoid this headache by coordinating your schedule with the rest of your team, so you can easily find a time that suits everyone.
You simply sync your Google Calendar to the app and your colleagues will be given several meeting options to choose from, say at 15 or 60-minute intervals, depending on how you set it up. Once a date is selected, the meeting will be added to your calendar, and you even get a reminder sent out to you, so you don't have to worry about remembering the date and time yourself.
As you can see, a workday cannot pass by without using technology. So, it is the best to know which apps, gadgets and devices can help you to go through it smoothly.
Sofia is a passionate writer from Sydney. What she loves writing about is technology and how it can help us improve ourselves, on a personal and professional level. Besides that, she loves decorating spaces and travelling around the globe.
Facebook: https://www.facebook.com/sofia.lockhart.7