Ubisoft replacing Assassin's Creed Odyssey's controversial DLC ending tomorrow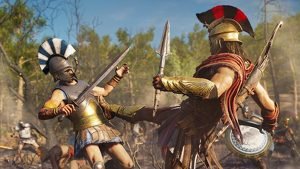 Play through Assassin's Creed Odyssey DLC episode Shadow Heritage now and you'll be able to make clear you are not in love with the game's forced relationship.
But the changes are minimal, and Darius' offspring will still try and cosy up to you anyway. Ew.
What exactly has changed? Well, not much. In the boat leaving scene at the end of the episode the option to make Darius and his offspring stay is now labelled with a …
Eurogamer.net
Read AlsoBatman – The Telltale Series Season 2: The Enemy Within Review