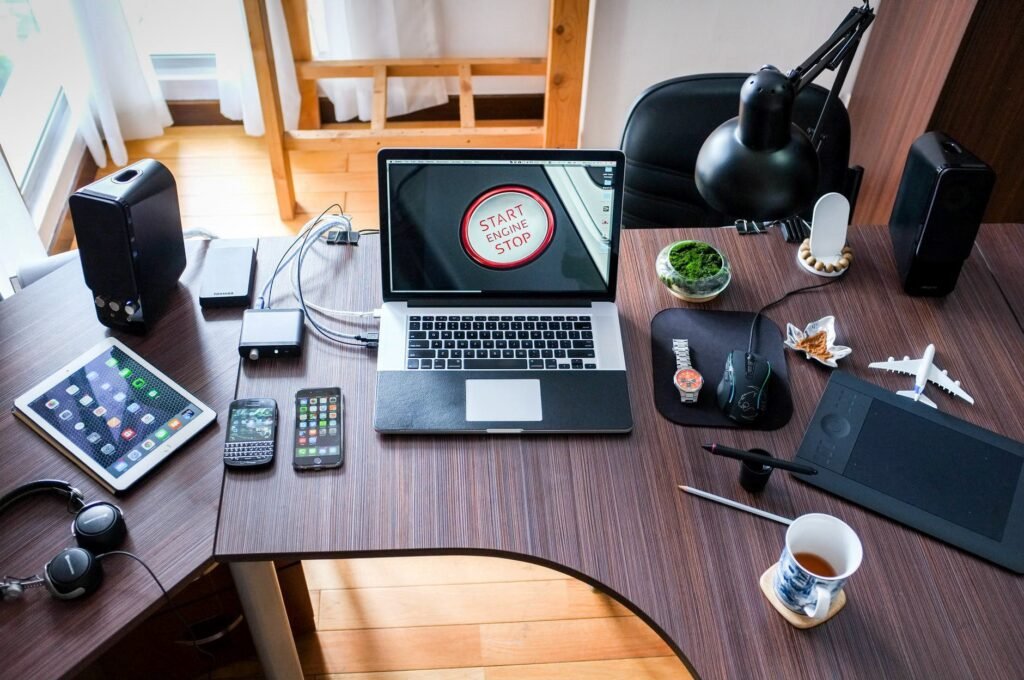 The third decade of the 21st century has begun, we have witnessed 10 years of bustling digital transformation globally, from businesses to consumer everyday applications. And technology improvements continue to be updated every day. Today, new technology trends continue to reshape the way businesses operate, regardless of the industry. Internet of Things (IoT), Artificial Intelligence, Virtual Reality (VR), Augmented Reality (AR), Blockchain technology, Cloud Storage … are better improved and applied at a higher level, bring more practical benefits for businesses.
The 2020s will further improve the established technologies, as well as completely new applications that will be implemented in practice. According to experts, the above technology trends will continue to be hot in Vietnam in 2020. In addition, other fields such as e-commerce, business processes, and IT outsourcing are also many businesses concerned center.
New partners – Artificial intelligence
Artificial intelligence is no longer a concept, but it becomes a tool applied in almost everything from analytics, marketing tools, customer service platforms to digital advertising and smartphones. intelligent.
According to the research, replacing AI will help us much more in tasks that can be automated, especially those that are repetitive and can operate in a process. However, AI will have a less direct impact on jobs that require human skills such as design, art, or strategy-building experts for businesses and industries.
It is expected that in 2020 AI will power a large percentage of businesses. Thanks to AI the processes take place more efficiently, quickly and accurately, solving problems that require human intelligence such as pattern recognition, decision making, and creative efforts.-.
Besides, AI Enables Better Interaction with Couponers. Due to the vast demand for coupons to boost sales conversion bring extremely effective effects for businesses. At present, many sales websites have utilized natural chatbots, instead of real people, to interact with customers, requires the help of an AI application. The application of AI in answering customer messages is a smart move for all business people.
Cloud computing has a great influence on every business and is on the way to becoming mandatory. More and more businesses are choosing cloud-based solutions. Cloud integration will become a standard for modern organizations in the near future. Cloud computing has brought remarkable advantages from scalability, resilience, and cost savings compared to traditional computing models for businesses. It is primarily based on costly hardware infrastructure located in centralized data centers of the enterprise.
Cloud solutions help improve business efficiency, improve performance, optimize scalability, and save costs. Not only that, but the cloud also provides greater security and reliability for businesses than other solutions. The trend of cloud-based technology will continue to affect businesses because their benefits are too great to be missed.
Technology will continue to evolve and industries must constantly adapt to modern trends. Every time there's a new technology on the market, businesses rush to integrate it into their businesses to improve efficiency before rivals catch up. As technology will undoubtedly continue to evolve, businesses will continue to be affected by the latest technological innovations.
Quantum computing is gradually being put into practical use
Quantum computing is one of the most promising technologies of the future. Quantum computing was launched in the cloud in 2016, IBM has focused on improving the availability of this technology, paving the way for a variety of industries and institutions, universities, research institutes and anyone inspired by the potential of quantum computing. Predictions over the next decade, Quantum computing will go beyond theoretical scope to enter the world of practical experiences and applications.
Block chain (Blockchain) has become familiar as a basic business
In 2020, blockchain has shown to be one of the main technology trends that are considered for research and application into businesses. Next year, it will continue to grow and expand into a means by which businesses can trust and verify every transaction, even when dealing with the largest global supply chain.
With blockchain becoming a basic business platform for more and more industries, the focus of technology will shift to interoperability – setting standards for open systems so that existing blockchain networks can communicate and integrate with existing systems and other external blockchain networks. Open standards will play a very important role in increasing the speed of blockchain adoption across industries.
Edge computing – a sharp weapon to enhance the power of the Internet of Things (IoT)
Today, the demand for equipment and connectivity is increasing in the world. This trend affects modern business and will continue in the future, creating demand for more IoT devices. For businesses, the proliferation of such edge devices offers the opportunity for real-time processing capabilities, from being able to accurately control the volume of traffic on the street to control. The performance of a robot in a factory, specific gadgets such as the assistants of Amazon, Alexa, Echo, Google, and smart devices are very popular with consumers today.
For businesses, IoT devices provide the opportunity to collect customer-related information, help improve the overall experience, improve business efficiency, and cut costs during operations. This trend helps create a lot of widely used IoT devices. Both consumers and businesses benefit from deploying IoT, which means this trend is growing in the future.
Sustainable computing helps AI technologies become "greener" and more environmentally friendly
Nowadays, with increasing demand for cloud computing and data-intensive AI applications, large data centers containing servers consume even more power. The workload using AI is on track to double every three to four months.
In order to support the AI and cloud workloads, while reducing the carbon footprint of supercomputing systems, technology companies in 2020 will actively improve to come up with energy-efficient computing models more sustainably. And instead of relying heavily on renewable power sources, these new technologies will make data processing more energy efficient.
You might also like to read about Big Data to Capture Future Technologies
Awareness of network security
Cybersecurity trends will affect everyone in the future. There are many online hidden threats in an ever-evolving digital world. Moreover, the risk of network attacks is greater than ever and cybercriminals will target all possible objects. Online businesses should awareness of cybersecurity and network security measures suitable for both businesses and individuals. Online businesses must protect themselves and their customers. Users will be more careful when dealing with businesses and will avoid dealing with companies that they feel are not taking appropriate security measures.