Spotify's Wrapped is here to look back and listen with you.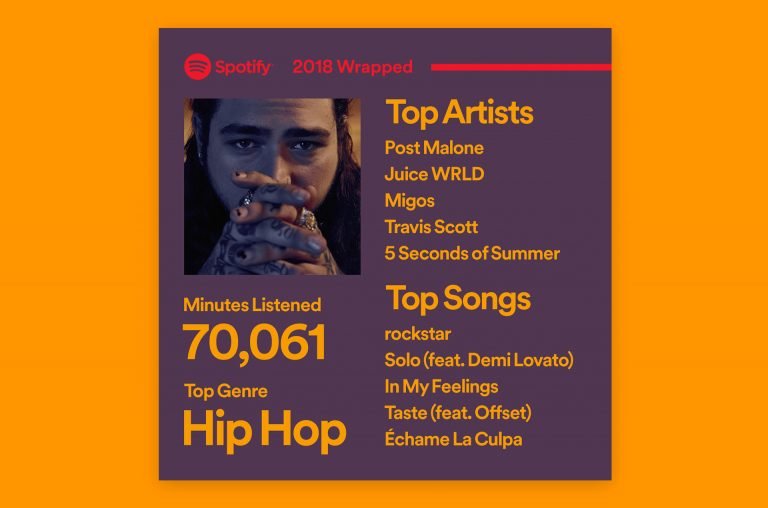 Spotify Wrapped allows you to rediscover and share the music and podcasts that formed your personal soundtrack in 2018. Enter the site to enjoy a customized, interactive experience based on the music you've listened to this year.
For example, you can guess, then check, how many total minutes you streamed. Explore the number of new artists you discovered, your most-played songs and artists, and your top genres—and then share your results to your Instagram, Twitter and Facebook feeds with your personal Wrapped share card. Spotify Premium users will get to go a little deeper, with access to additional insights about their year in listening.
This year, Premium users have a chance to take part in our global campaign by offering them the chance to see their share cards up in lights. If your Wrapped share card is worthy, submit it when prompted through the Wrapped site where it could be featured on billboards in key iconic locations around the world, including NYC's Times Square, London's Piccadilly Circus, and more.
Read Full Story on Spotify
Read Also Spotify's half-price plan for students comes to 33 more countries