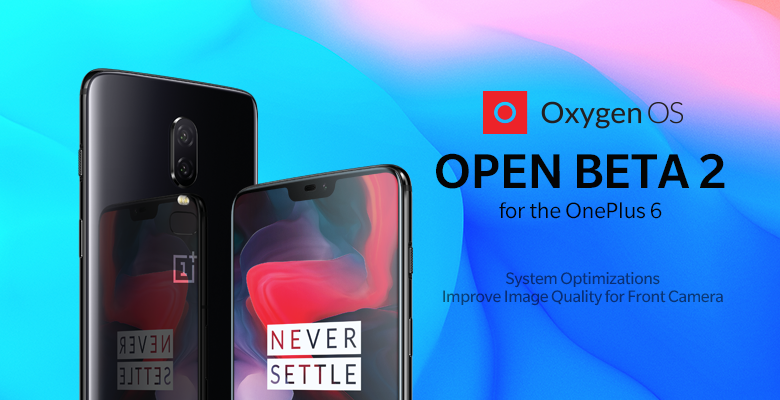 Here is the latest open beta build for OnePlus 6.
System
Improved stability for Wi-Fi connection
Optimized background power consumption control
Optimization for the pocket mode to reduce accidental touches
Launcher
Optimized multi-tasking UI
Camera
Optimized image quality for the front camera
Messages
Improved UI for Verification Codes (for OTP), making it faster to find what you want
Known Issues
Third-Party Apps

Some applications may not function as expected when running on this beta version

Google Pay service is not working
Please keep in mind that this is a beta software. These builds are sometimes not as stable as our official OTAs generally are. By installing this update, you accept the potential risks.
Please note:
If you have already flashed an Open Beta (you are currently running the latest Open Beta) you will receive this new build as an OTA.
If you are not running open beta software and would like to, please refer to the flashing instructions and the full ROM found on the downloads page here: http://downloads.oneplus.com/ (requires full data wipe before updating from stable to open beta).
Once you migrate to the Beta path, you will continue to receive Open Beta OTAs. You will no longer receive the regular Official Stable OTAs.
Moving back to the Official OTA path from the Beta path will require a full install and clean flash (full wipe of all data and cache).