The pro-gamers wear deluxe gear not just to show off, but it is something that boasts powerful energy in gamers to step in the battlefield with strong enthusiasm. There is a serious reason behind they prefer to utilize their own tech equipment, imagine each section of weaponry and armor together forming an arsenal of devastation. Everyone has different preferences different choices, but when it comes to choosing gaming accessories it matters the most. Pro-gamers need to be best equipped with gaming accessories made by high-quality standards because it can affect individual performance.
Whether you want to flaunt your great looks while sitting in front of your PC, want to show off your tech gadgets to others, or just want to step into the extreme level and get into your serious passion for hardcore gaming, you should be well-equipped with basic gaming accessories.
So, if you are looking for a perfect gaming setup. Then, check out the below-listed Gaming Accessories Every Pro-Gamer Should Own.
1- Gaming Mouse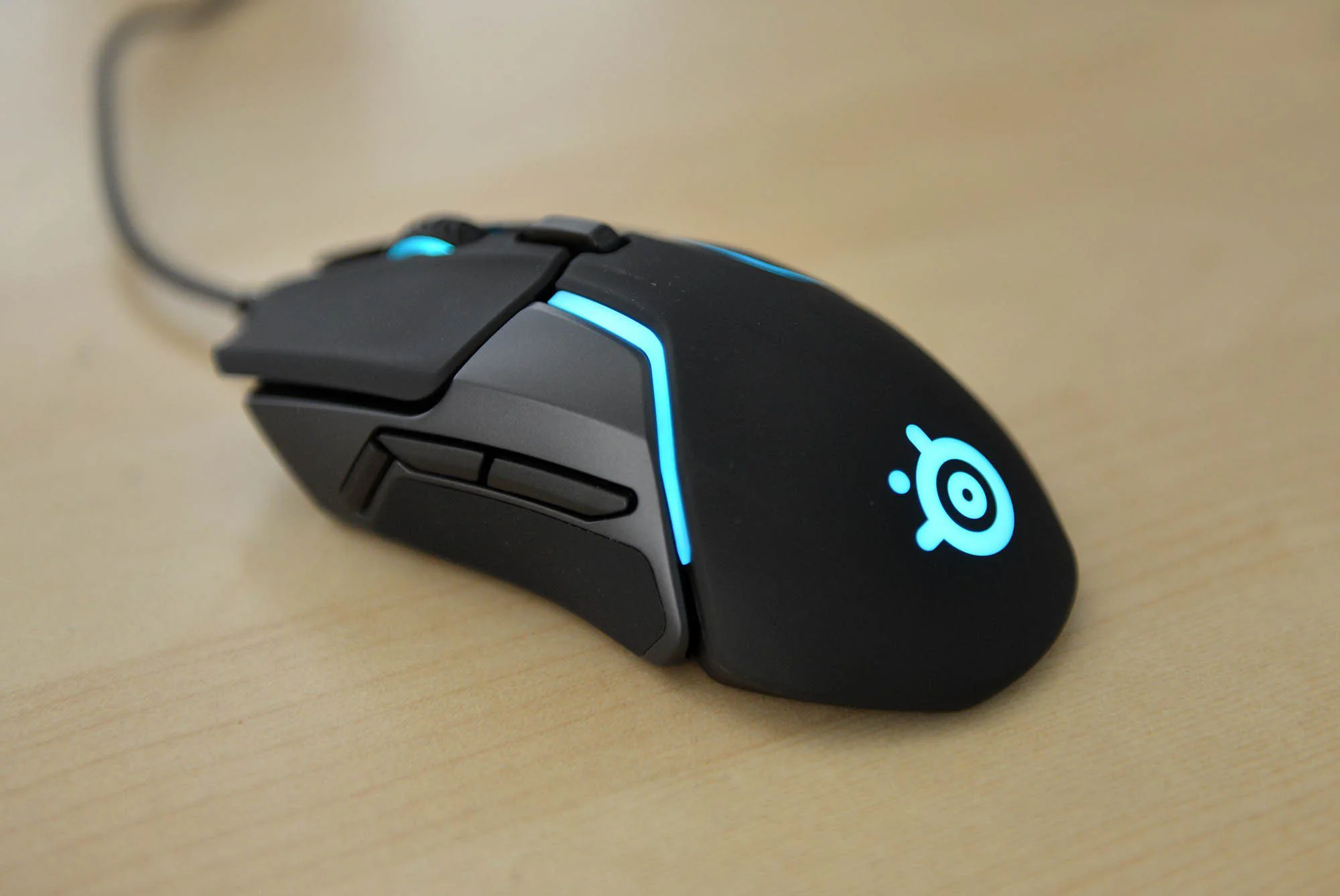 This is the most important part of gaming precision and speed. Because DPI matters the most when we are talking about games. Now, being a beginner you might confuse what is DPI? Then, understand that DPI means Dots per inch. The gaming mouse comes well-equipped with extra functions like programmable buttons, high sensitivity, quick response times and adjustable weight & DPI. These exclusive features of a gaming mouse have created a sensation over the gaming world. The high sensitivity and low sensitivity is a great deal in-game and mastering in clicking on one side of your monitor screen & immediately on the next side with great speed is something that truly makes gaming mouse incredible.
However, DPI is not the only thing that makes gaming mouse commendable. It comes along with the utmost comfort which supports you play for a longer period. Extra programmable buttons and extension also enhance its performance. Macros are also recommended for fast-paced games, so get the gaming mouse that can tackle a lot of load on it.
2- Gaming Keyboard
This is also the main equipment for gameplay, in fact, it's actually the most important from all gaming accessories. You can go for large gaming keyboards, small keyboards, adjustable keyboards, curved keyboards, wireless keyboards or anything! The wide range of gaming keyboard ideas is almost endless. Do you know why it is so important? Did you ever try to play a fast-paced game without a keyboard? It will be similar to a piano player playing without the piano. Definitely, it will not work without a pro gaming keyboard.
There are so many things you need to take a deep look at while selecting a gaming keyboard. Paying a large sum of money for an attractive looking keyboard is not just enough to get a perfect choice because attractive looks cannot give a clear view of the ease and comfort of a gamer while playing. Particularly every gaming keyboard includes mechanical buttons that make them best suitable for optimal performance. Below are some features that you should check before choosing a gaming keyboard:
A gaming keyboard must have macro functions that let you set customizable keys to implement a series of fast actions with just a single click. You can also utilize this series of functions for additional shortcuts.
Gaming keyboards should be well-equipped with extra keys. These additional keys are very beneficial for MMORPG crawlers; because it lets you utilize that group of extra keys to perfectly play the game.
High-tech gaming keyboards incorporate LCD touch screens in them that let keys to be modified in display and function effectively.
Some of the new advanced gaming keyboards come equipped with ultimate multimedia functions right from shortcuts to social media platforms to quickly volume control while playing.
3- Gaming Headset
Whether you are playing games while sitting in front of your PC or just by relaxing on your couch, a gaming headset has become one of the essential gaming accessories for pro-gamers. Quality Sound is the most essential need for perfect gameplay. It matters the most to create or break huge gameplay with the ability to communicate to the partner players to work together and allows reduce time limit that you use for typing, instead. So, choosing a gaming headset should be your best bet, because it doesn't matter what game you are going to play, the sound is going to be a big contributor while communicating if it's multiplayer.
Furthermore, in case you're a beginner in the gaming world and want to become a pro-gamer, a great gaming headset is an urgent necessity with the below qualities.
A high-end gaming headset has soft & durable ear padding inside that offer a comfortable fit for a secure game playing.
With an over-ear design and the comfortable soft padding of gaming mice gives a perfect fit to your ears inside the ear cups.
A top-notch gaming headset comes well-equipped with perfect sound quality that makes sure the ultimate experience while you fighting with your competitors in game playing.
Gaming headset has a high-quality microphone that lets you easily communicate with other gamers while online
game playing.
A noise-cancellation feature in gaming headset ensures you play in a peaceful ambiance with a minimized sound.
4- Gaming Eyewear
Let's be honest here, sitting in front of PC and straining eyes every day for long hours is not a great thing to deal with. Not having perfect gaming eyewear is just like going without sunscreen at the beach. It can badly damage your eyes. Playing games online without wearing eyewear protection can lead to headaches, poor & blurry eye vision and give great stress on eyes. So, prevention is better than cure later. Minimizing these symptoms that can affect your eyes, or to disappear them completely will help you keep up your top performance and make you able to focus on your most loved games.
There are varieties of gaming eyewear that you can choose at different price ranges that ensure you will be protected while playing for long hours. Read out the below reasons for which you must use gaming glasses:
To help diminish strain and blue light glare. When you are gazing at a PC, TV, tablet, or another gadget for a really long time, this reduces blue light. The light comes from these devices causes strain and poor vision. This is where gaming eyewear can help lessen this.
They enhance clarity, diminish glare, and give a lighter tone which will enable you to see hues distinctively and clearly.
Gaming glasses will enable you to stay in the top position while playing fast-paced games, and help give upgraded definition to all games you adore playing.
5- Mousepads
Being one of the most excluded gaming accessories, the mouse pad possibly deserves more acknowledgment than it gets. Different mouse pads can use for different purposes. Majorly there are two types of mouse pads that gamers use which are soft and hard. Soft mousepads will, in general, have a texture that your mouse is set on while the hard ones are plastic. If your hands require comfortable padding, you would need to go with a delicate one and possibly look into having a soft wrist pad to lay your wrist to reduce the strain and symptoms of carpal tunnel. While on the other hand, you compromise with some precision as the hard mousepads assist your mouse to perform naturally.
In addition to the fact that you have to make sense of what sort of mousepad you might want to utilize however you additionally need to make sense of what measure works best. There are little mousepads for individuals that will, in general, move their mouse with their wrist, the model for those that like somewhat more space to move their arm and wrist and finally, substantial, for those like to move their mouse from their elbow.
Read Also about Top Gaming Chairs
What gaming accessories you are currently using, let us know in the comments below with the complete details including brands or models. We would love to hear from you!
Author Bio
Greg is a long time enthusiastic gamer. Initially, he started his career as a blogger reviewing games and gaming consoles and later joined the team at TheGamingSetup as a writer. He spends most of the time with the team at work, getting inspiration & content for his articles as they review various products for gamers.