Today marks the launch of a world hunger initiative between Samsung and Mastercard in support of the World Food Programme.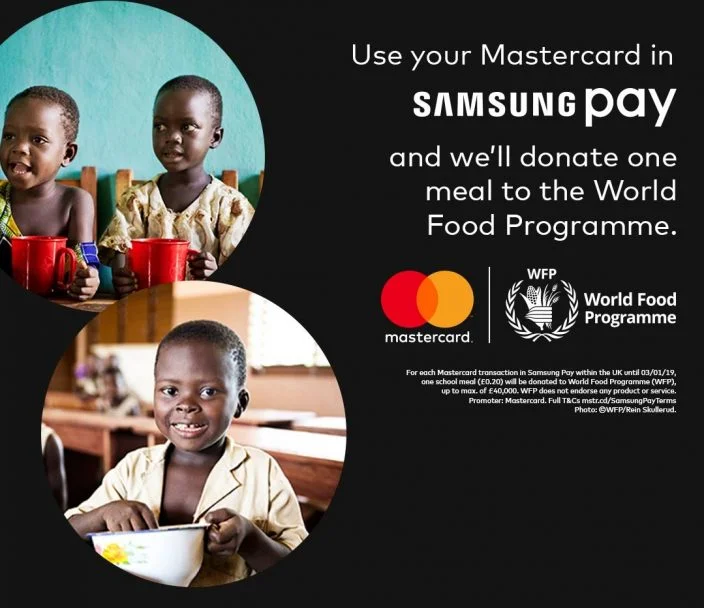 From now until 3rd January 2019, the value of one school meal will be donated to the World Food Programme each time a payment transaction is made by a Samsung Pay user in the UK with Mastercard. Donations will support the World Food Programme's school meals project, which provides daily hot meals to school children in developing countries around the world so they have the energy necessary to focus on their education.
Mark Barnett, president of Mastercard in the UK, said: "We want to reinforce Mastercard's global commitment of delivering 100 million meals, and we are grateful to Samsung and the critical role they are playing in helping us reach this target and raise awareness of the critical issue of hunger."
Samsung Pay enables users to make faster and smarter purchases directly via a number of Samsung devices. The service is currently available with Mastercard through…
Samsung Newsroom U.K.