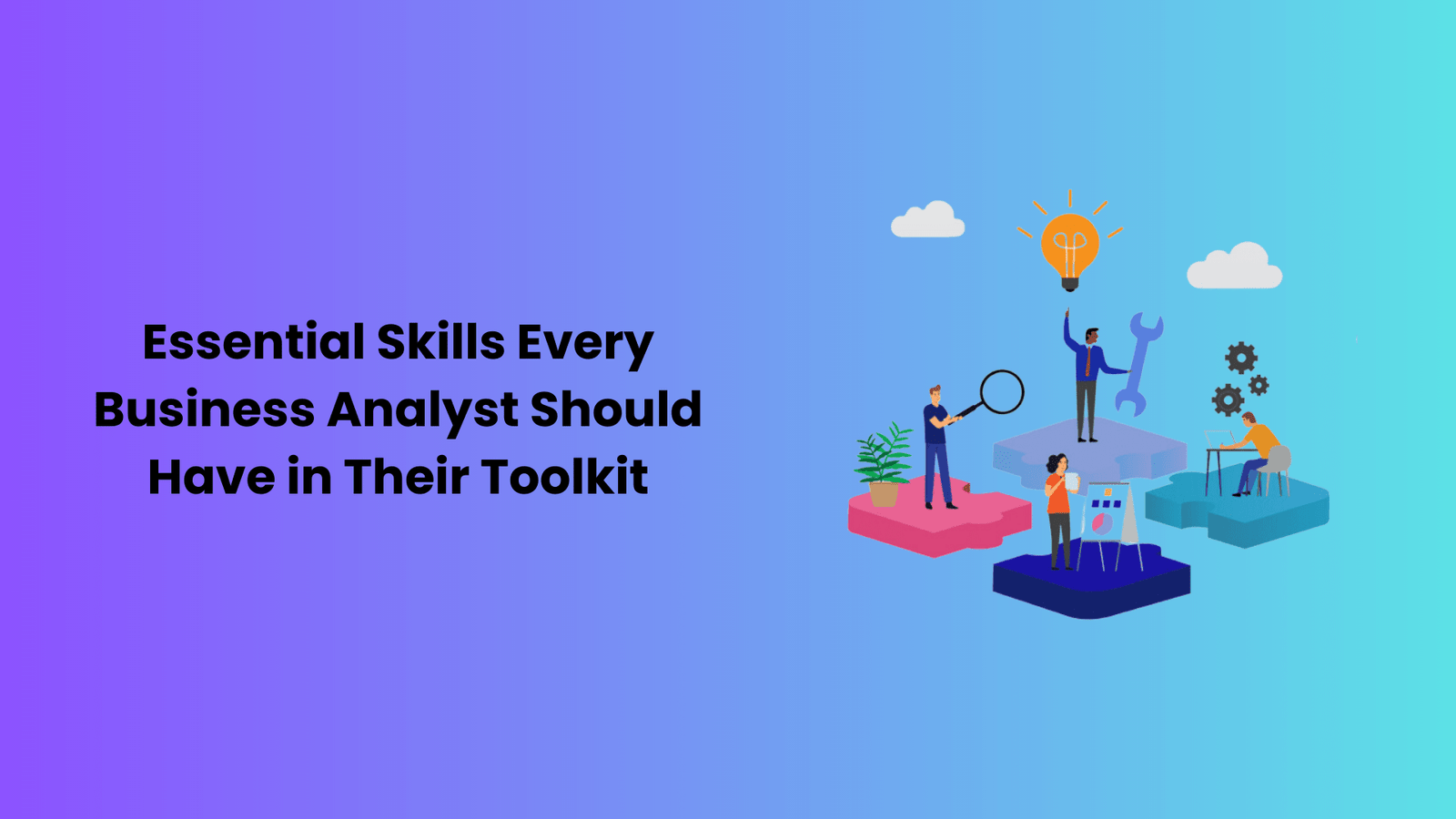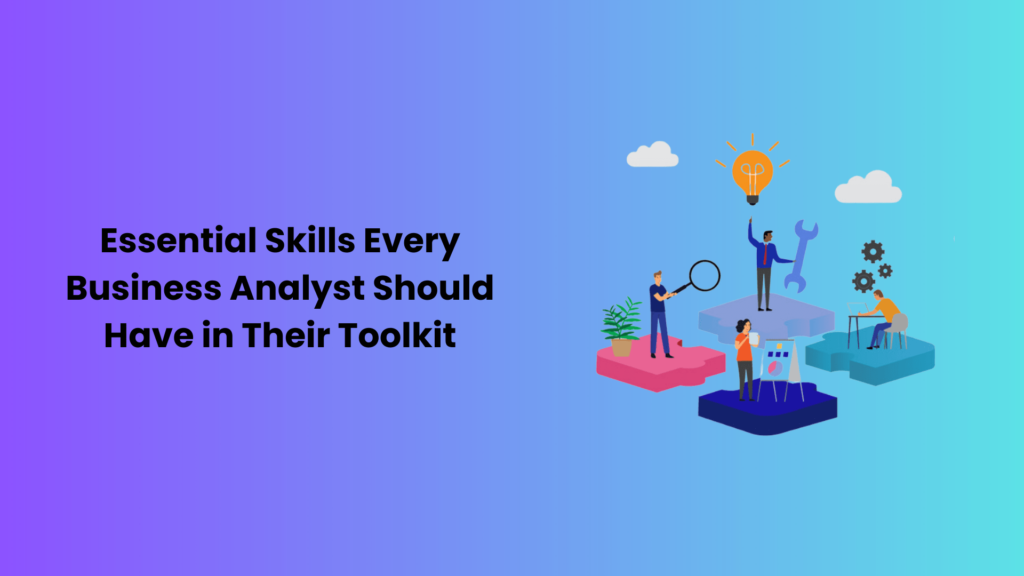 As more significant firms use data-driven decision-making, the business analyst's function has grown increasingly important. Any firm may benefit from the capacity of a trained business analyst to close the gap between business goals and technological solutions. A Business Analyst Certification and the appropriate set of Business Analyst Skills is crucial, regardless of whether you are an experienced professional or aspire to be one. This blog will explore the importance of ongoing education and real-world experience. A recognized Business Analyst Certification will be highlighted as we study the essential skills that any business analyst should possess.
Table of Contents
Understanding Business Acumen
Analytical Proficiency
Effective Communication
Requirements Elicitation and Documentation
Critical Thinking and Problem-Solving
Adaptability and Flexibility
Domain Knowledge
Team Collaboration
Continuous Learning and Business Analyst Certification
Conclusion
Understanding Business Acumen
A thorough grasp of business operations and strategy is the cornerstone of every effective business analyst. They can understand the subtleties of their organization's goals, issues, and market trends thanks to a solid foundation in business acumen. With this ability, business analysts may coordinate their efforts with overarching goals and make sure that the solutions they suggest are both technically and strategically sound.
Analytical Proficiency
The bread and butter of a business analyst is their aptitude for analysis. Making wise judgments requires the capacity to analyze large, complicated data sets, spot trends, and draw forth important insights. Excel, SQL, and platforms for data visualization are just a few of the tools analysts who are proficient in may use to turn raw data into suggestions that stakeholders can act on.
Effective Communication
In business analysis, communication is more than just relaying information; it is about relaying it efficiently. Business analysts must be skilled at converting technical speech into language that non-technical stakeholders can understand. Strong communication abilities create teamwork, ensuring that everyone is on the same page and supporting more successful project outputs in everything from writing reports to giving presentations.
Requirements Elicitation and Documentation
Business analysts have a crucial role in gathering accurate and thorough needs from stakeholders. They gather data that forms the basis for project development using methods including surveys, workshops, and interviews. It is equally important to translate these requirements into clear and concise documentation to maintain a clear implementation roadmap and lower the possibility of misconceptions.
Critical Thinking and Problem-Solving
There will always be problems in the corporate sector. Critical thinking and creative problem-solving skills in a business analyst may make the difference between a project's success and failure. Analysts make sure that the solutions they propose address the core causes rather than simply the symptoms by looking at problems from various perspectives, taking both short- and long-term repercussions into account, and providing new tactics.
Adaptability and Flexibility
The needs of business analysts are always changing along with the corporate environment. Flexibility is necessary to adjust to evolving needs, technology, and techniques. Analysts may stay current and continually provide value by embracing new tools, strategies, and trends. In the age of digital transformation, where corporate processes are constantly being redesigned, this flexibility is extremely important.
Domain Knowledge
A thorough grasp of the sector or domain in which the analyst operates is a big benefit, even though generic business analyst abilities are essential. Analysts may interpret their results, make more accurate suggestions, and comprehend the possibilities and difficulties that the market brings with domain expertise.
Team Collaboration
Business analysts frequently participate in cross-functional teams and seldom ever work alone. Project execution is made easier by collaborative abilities, such as the capacity to collaborate with stakeholders from different departments and project managers, developers, and testers. Working as a cohesive team improves the final product's quality and guarantees that all viewpoints are considered.
Continuous Learning and Business Analyst Certification
A business analyst's career cannot afford to stagnate. Continuous learning is a priority for effective business analysts who want to keep current on tools, processes, and developments in their field. A reputable business analyst certification strengthens their reputation and further verifies their knowledge. Certifications from respected organizations, such as the International Institute of Business Analysis (IIBA) or others, give a systematic framework for skill development and show a dedication to professional development.
Conclusion
A skilled business analyst combines technical mastery, strategic thinking, good communication, and flexibility in their broad skill set. The demand for qualified business analysts is still strong as technology transforms several sectors. Both aspiring and seasoned business analysts may succeed in their professions, fostering innovation and making a substantial contribution to the success of their businesses by polishing the fundamental abilities outlined above and adopting a commitment to continual learning.