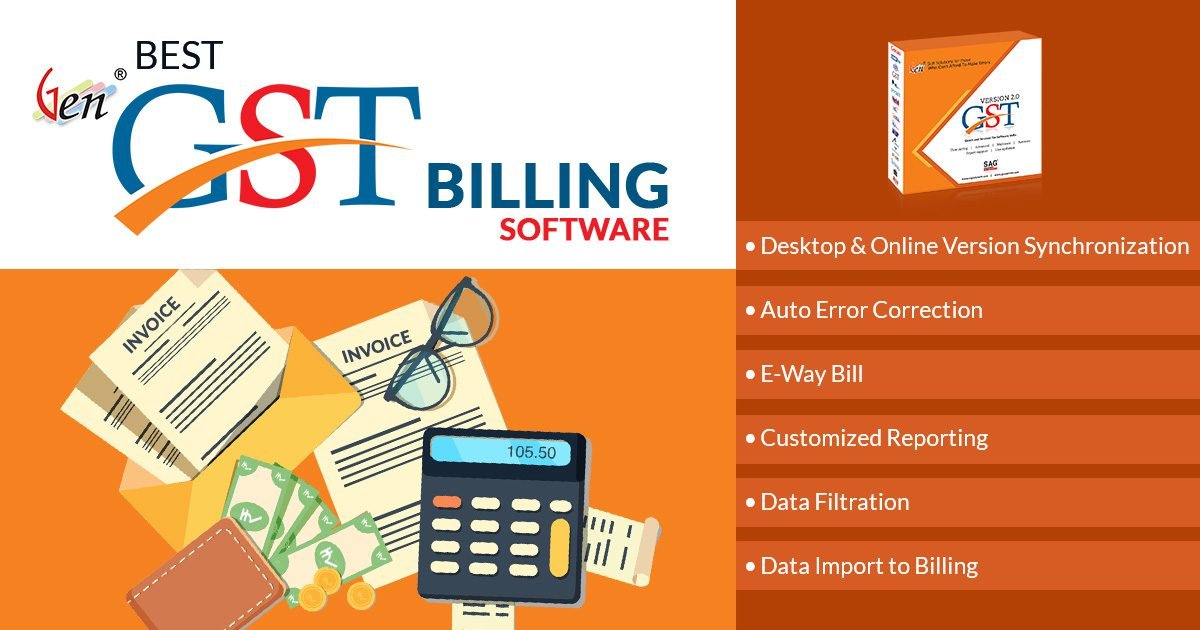 Many tasks come along to run a business, invoicing is one of them. Invoice is evidence or detailed information about the goods or services rendered to the customer and so it holds the utmost importance. A proper invoice helps a business get its payment on time and legally secures the parties involved in a deal. In case when the Internal Revenue Service audits you, your invoicing system becomes the cornerstone for validating your furnished income.
Generating and sending invoices, can be a time-taking but, is a process that should not be eschewed. Here, a well-designed and properly chosen invoice software can ease the online invoicing and billing for freelancers as well as business owners and let them spend more time on developing the business and less time on invoicing.
Now, the question arises on how to choose the right invoicing software? What are those features, which we should look for while finding an invoicing software for our business? And so on.. Here we are with simple tips to help you choose the right top GST invoice/billing software for small business.
Cloud-based
Invoicing software should be cloud-based because it stores and saves all the history in the cloud. When you go for a software that is not cloud-based you are under a big risk of losing your data which is difficult or impossible to retrieve on later dates.
Paid
Go for a software which is paid as whatever comes with quality features and guarantee, cannot be procured for free. Today ample invoice software is available in the market for free, but when it comes to security, free software may get an edge over the paid one which is highly safe and comes with many other refined features.
Trial
Go for a software that gives you a free trial so that you can grasp a bit of knowledge about how it actually works and whether you can work with it comfortably or not. Buying a software without a trial can yield difficulty for you when you are unable to operate it properly and at the same, it will be a waste of your hard-earned pockets.
After-Sale Service
After-sale service is as important as pre-sale because, in case of any difficulties or queries, you need customer care support from the companies, you purchase the service from. So go for a software that offers after-sale services to avert the events of bewilderment and helplessness.
List of features, your invoicing software should have
We are presenting a list of key features, your invoicing software should have so that you can hunt the best and most relevant software for your business like a bat out of hell. Following are the features that your invoicing software should have:
Creation of Masters
Auto Error Correction
Platform Independent
Reverse Charges
Developed in Secure JAVA Language
Data Import to Billing
Desktop & Online Version Synchronization
Data Validation
Customized Reporting
Data Filtration
Customize Theme
Advance Receipt
E-Way Bill
Shipping Bill
Total Score
Refund Voucher
Delivery Challan
CR/DR Note Sales/Purchases
Payment Voucher
Receipt Voucher
Bill Book Facility
Bill Generation Facility
Gen GST Software is an affordable and comprehensive invoicing software with the price as low as Rs. 5,000 for the desktop version and features as high as unlimited Clients and E-filing, high security with Java-based platform and cloud, One-click e-payment of taxes, well-versed with government norms, direct and continuous import and export of data from multiple applications like Excel and so one.
Free Gen GST billing software offers the world-class invoice template customization which lets you enjoy full freedom over the appearance and sense of your invoices. It automates the tiresome recurring tasks, from invoicing system to payment reminders. Invent your brand the way you want with customizable options while automating your tasks with Gen GST invoice software.
The software comes with the free demo version, which lets you use the software till you get well acquainted with it. Available in the platform-independent cloud – an online version which is free of cost for one GSTN, this is the most affordable software, comes with advanced features, among other GST software currently available in the market.
Read Also How a Good GST Billing Software Help in Your Business?