Win a Smash Bros. edition Switch in Nintendo Life's Smash Battles Live tournament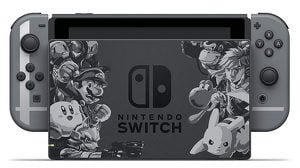 Update: Today's the day! Nintendo Life's Alex and Arekkz will do battle, live on YouTube and Twitch at 7PM. Don't forget to tune in to see who picks Kirby, therefore automatically making them Sakurai's favourite to win.
Hello! I bring you a public service announcement on behalf of our network buddies at Nintendo Life, who are co-hosting a special Super Smash Bros. Ultimate tournament with Arekkz from YouTube channel Arekkz Gaming on the game's launch day, 7th December.
The tournament, Smash Battles Live, will be …
Eurogamer.net