Siri Bug Allows Cellular Data to be Disabled From Lock Screen Without a Passcode
A reddit user has discovered what appears to be a Siri-related bug that allows access to a locked iPhone's Cellular Data options without a passcode.
As shown in the screenshot below, when Siri is asked to bring up Cellular Data settings (or if Cellular Data is on), an option to toggle the feature off appears on the lock screen, with no passcode required. When Siri is specifically asked to turn off Cellular Data, the personal assistant asks for a passcode first.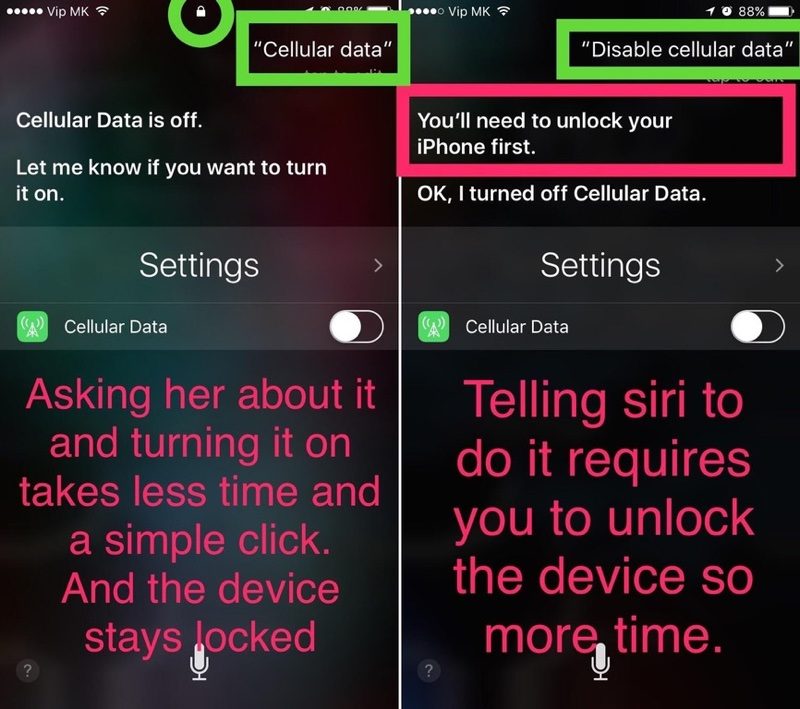 Given that a passcode is require…
MacRumors: Mac News and Rumors – All Stories