What's new in the latest MIUI 12.5 Xiaomi EU Developer ROM 21.11.3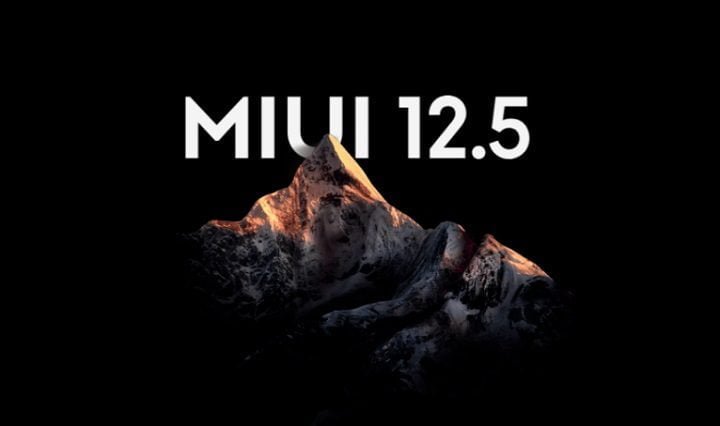 Below you will find the changelog for the Xiaomi EU Developer Rom (xiaomi.eu is the best and bigger Xiaomi community). Xiaomi EU Roms are based on Xiaomi Official China Developer Rom without Chinese Apps and preinstalled google services and many tweaks. It's the last Android 11 beta for Mi 10, Mi 10 Pro, Mi 10 Ultra, Redmi K30 Pro/POCO F2 Pro, Redmi K30S Ultra/Mi 10T/Pro. Next updates – Android 12
WARNING: The camera app doesn't work properly on Mi 10T/ Pro. It is recommended do not to upgrade to this version if you own Mi 10T Pro.
Starting from 27 November there will be no Beta ROMs for the following devices: Mi 9, Mi 9 SE, Mi 9T/Redmi K20, Mi 9T Pro/Redmi K20 Pro, Mi 9 Lite/Mi CC9, Mi 9 Pro 5G, Redmi Note 8.
Because TWRP doesn't work with Android 12, the update needs to be flashed in Fastboot mode. Download the ZIP package, unpack it and run the update script (without formatting data if you're moving from Android 11 xiaomi.eu ROM or with format data if you're flashing it the first time).
Known Android 12 issues:
*WiFI issues (randomly disconnect and won't connect back until WiFi is turned off and on again). If you face it in Europe, change region to the United Kingdom. If you face it in Asia, change region to China [Known MIUI China issue]

Changelog of latest Xiaomi EU Developer ROM Version 21.11.3
System
New – Android 12 update [Xiaomi MIX 4]
New – Smart toolbox feature allows to open apps in floating windows everywhere (Settings > Special features > Smart toolbox)
Messages (Official Xiaomi Changelog)
Optimize some experience issues.
Status bar, notification bar (Official Xiaomi Changelog)
Fixed the exception that the permission pop-up window overlapped occasionally when the notification was pressed for a long time.
Fix the exception that the lock screen notification occasionally jitters when the bright screen is lifted.
Security
New – Automated tasks redesign [Android 12 devices]
Camera
New – Extended preserve settings
Browser
Fix – Videos were not playing properly [Android 12 devices]
Music
Fix – Ringtones editor didn't work properly
Xiaomi EU ROMs features
Xiaomi EU ROMs are based on official China weekly beta Sources, for installing Xiaomi EU Rom first you have to unlock your bootloader, here are the most important features that aren't included in Global Roms
Based on China Stable / Weekly builds
Enabled search gesture (swipe up) on the desktop
3way reboot menu (in dev settings)
MIUI Contacts and Dialer
Dark Mode (Night Mode) for all devices
Removed ads in MIUI system apps
MIUI Dialer and Messages apps
Face Unlock for all devices
Vertical clock widget on lockscreen
Steps counter in Assistant screen
More shortcuts on left lockscreen
Wake up gestures for all devices
AI preloading option in MIUI Lab for all devices
Fullscreen gestures for all devices
Option to auto-expand first notification
Notifications priority settings
More edit options in Gallery app
Enabled MiDrive in File Explorer
Added landscape mode for SMS app
Sunrise/Sunset in the weather app
Google apps support integrated
Removed 5GHz region restrictions
Confirm dials from call logs
Morning report on alarm at morning
More apps supported for AOD notifications
More styles for AOD screen
Raise to wake gesture
AOD notification received animation
Default volume control stream toggle
Tap fingerprint sensor to wake toggle
More Camera features
Double tap to lock screen
Battery AI scenes
Allowed disabling specific system apps
Importing theme .mtz from zhuti.xiaomi.com via ThemeManager
No useless Chinese bloatware apps
More free RAM due to less background processes
Unified flat style app icons for both system and 3rd party apps
Advanced menu with color icons
No any Chinese character under the full system
Mi Video, Mi Music, Mi Browser: No any useless Chinese content
No possibility to re-lock bootloader accidentally with flash any xiaomi.eu release
Added real 27 languages translation made by Official MIUI Fansites and MIUI Fans
Added EU T9 dialer support
Added charging sound switch
Added Screen-OFF animation
Optimized GPS settings for EU
Optimized Battery consumption
Optimized RAM consumption
Added 3D Touch to MI5S 3GB RAM version
Added GSMalphabet into SMS app options
Added more icons grid layout 4×5, 4×6, 4×7, 5×5, 5×6, 5×7 (depends on device)
SafetyNet passed (Google Pay)
Play Store Certified
Deodexed
Added automated tasks in Security app
Added game speed booster
Added erase module (magic elimination) to Gallery photo edit options
Fixed low volume sound via headphone
Charging screen for all devices
Widevine L1 (for supported devices)
And more, and more made by xiaomi.eu 9 years MIUI mods experience.
Source Xiaomi EU Forum
You might also like to read about MIUI 12.5 by Xiaomi was announced