iPhone 8 and Apple Watch Series 3 Orders Now 'Preparing for Shipment' Ahead of September 22 Delivery
A day after Apple began accepting pre-orders for the iPhone 8, iPhone 8 Plus, and Apple Watch Series 3, the first orders have shifted to "preparing for shipment" ahead of a promised Friday, September 22 delivery date.
Apple began preparing Apple Watch Series 3 orders starting yesterday afternoon, while the order status of the iPhone 8 and iPhone 8 Plus appears to have started changing this afternoon. Apple TV 4K orders have not yet updated to preparing for shipment, but that should happen soon.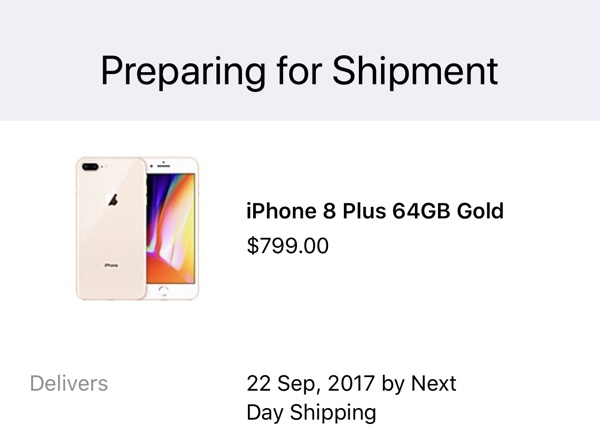 …
MacRumors: Mac News and Rumors – All Stories