What's new in the first MIUI 12.5 Xiaomi EU Developer ROM 20.12.28/29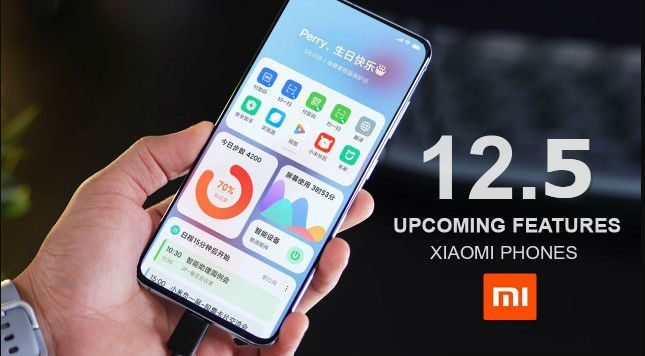 Important Note
This update is suspended for Mi 9 Pro 5G, Mi 9 Lite, Redmi Note 8, Redmi Note 9 4G/Redmi 9T, Redmi Note 9 Pro 5G/Mi 10T Lite. These devices are expected to get this update in mid-or-late January 2021, with the Android 11 update accordingly.
Starting from today, Redmi 7A, Redmi 8A, and Redmi S2 are EOL for MIUI 12 stable – xiaomi.eu team won't support these devices (32-bit architecture).
Changelog of Xiaomi EU Developer ROM Ver 20.12.28/29
System
New – MIUI 12.5 update
New – Android 11 update (Mi 9, Mi 9 SE, Mi 9T Pro, Mi 10T/Pro). Existing newest TWRP releases should work on these devices after the Android 11 update (at least on Mi 9)
New – New super wallpapers: Geometry and Mount Siguniang
New – Nature mix is a new exciting way of creating your own notification sound system
New – Hundreds of system sounds that represent animals from all around the world
Optimization – Improved system stability and speed
Optimization – Updated Android Security Patch to January 2021 (Redmi Note 7)
Optimization – Updated Android Security Patch to December 2020 (most devices)
Fix – Restored M font size (by xiaomi.eu)
Fix – Couldn't paste clipboard items on system apps
Notes
New – New tools for doodling and sketching
New – Press and hold a sketch to adjust the strokes automatically
New – A gesture shortcut now allows you to create notes, tasks, and excerpts anywhere
New – Excerpts save texts, URLs, and images to Notes in a few simple taps
New – Dynamic layouts make bring the typography in Notes to a new level
MIUI+
New – Redesigned Screen Combo to MIUI+
New – You can combine your phone and computer into a single working station (run apps, open notifications, make edits in documents, transfer files, etc.). This feature is supported by selected devices: Mi 11, Mi 10 Ultra, Mi 10 Pro, Mi 10, Mi 9 Pro 5G, Mi 9, Redmi K30s Ultra/Mi 10T/Mi 10T Pro, Redmi K20 Pro/MI 9T Pro, Redmi K30 Pro/POCO F2 Pro
Security
New – Now you can see what apps access your clipboard and control access
New – Using approximate location adds up points to privacy protection
System launcher
New – New design for app folders
Mail
Fix – The action bar didn't show up when selecting a conversation
Fix – Removed useless Chinese setting from account settings
Gallery
Fix – Crashes in certain scenarios (e.g. while trying to make clip)
New – New photo editing layout
New – Few new photo filters, e.g. Midwinter, Snowfall, Sangria, Nightfall, Caramel
New – Added random sky filter feature
New – Added advanced settings for photo editing, e.g. exposure, color temperature, hue
New – ID photo feature, the Art photo feature
Optimization – Reclassified photo filters
Themes
Optimization – Personalization features for system wallpapers, animations, and sounds
Clock
New – New hourglass animation for Timer (Snapdragon 888/865 devices)
Xiaomi Cloud
New – Password manager allows you to store passwords in the cloud
Xiaomi EU ROMs are based on China Sources, here are the most important features that aren't included in Global Roms
Based on China Stable / Weekly builds
Enabled search gesture (swipe up) on the desktop
3way reboot menu (in dev settings)
Dark Mode (Night Mode) for all devices
Removed ads in MIUI system apps
MIUI Dialer and Messages apps
Face Unlock for all devices
Vertical clock widget on the lock screen
Steps counter in Assistant screen
More shortcuts on the left of the lock screen
Wake up gestures for all devices
AI preloading option in MIUI Lab for all devices
Fullscreen gestures for all devices
Option to auto-expand first notification
Notifications priority settings
More edit options in the Gallery app
Enabled MiDrive in File Explorer
Added landscape mode for SMS app
Sunrise/Sunset in the weather app
Google apps support integrated
Removed 5GHz region restrictions
Confirm dials from call logs
Morning report on the alarm in the morning
More apps supported for AOD notifications
More styles for AOD screen
Raise to wake gesture
AOD notification received animation
Default volume control stream toggle
Tap fingerprint sensor to wake toggle
More Camera features
Double-tap to lock screen
Battery AI scenes
Allowed disabling specific system apps
Importing theme .mtz from zhuti.xiaomi.com via ThemeManager
No useless Chinese bloatware apps
More free RAM due to fewer background processes
Unified flat style app icons for both system and 3rd party apps
Advanced menu with color icons
No Chinese character under the full system
Mi Video, Mi Music, Mi Browser: No any useless Chinese content
No possibility to re-lock bootloader accidentally with flash any xiaomi.eu release
Added real 27 languages translation made by Official MIUI Fansites and MIUI Fans
Added EU T9 dialer support
Added charging sound switch
Added Screen-OFF animation
Optimized GPS settings for EU
Optimized Battery consumption
Optimized RAM consumption
Added 3D Touch to MI5S 3GB RAM version
Added GSMalphabet into SMS app options
Added more icons grid layout 4×5, 4×6, 4×7, 5×5, 5×6, 5×7 (depends on device)
SafetyNet passed (Google Pay)
Play Store Certified
Deodexed
Added automated tasks in the Security app
Added game speed booster
Added erase module (magic elimination) to Gallery photo edit options
Fixed low volume sound via headphone
Charging screen for all devices
Widevine L1 (for supported devices)
And more, and more made by our 9 years of MIUI mods experience.
Download Xiaomi EU Roms from the official Xiaomi.eu site