Apple Now Selling Refurbished 2017 27-Inch iMac Models
Apple today updated its online store for refurbished products to add the new 27-inch iMac models that were first released in June of 2017.
This is the first time those particular machines have been available through the refurbished store since their introduction at the 2017 Worldwide Developers Conference. The iMacs feature Kaby Lake processors, faster SSDs, and AMD discrete graphics.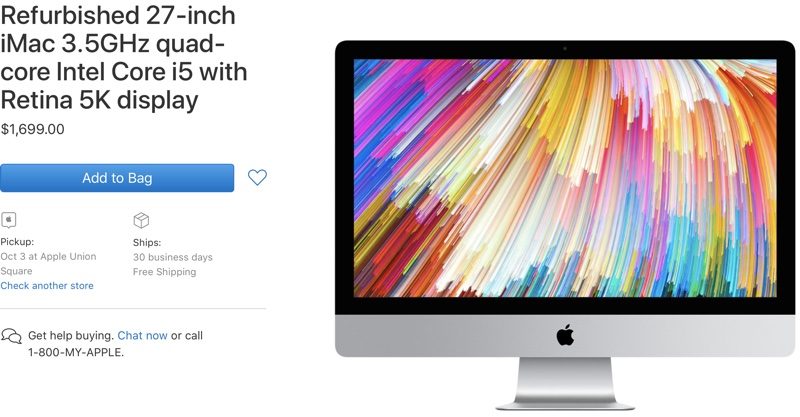 Apple has a dozen refurbished iMac models available at the current time, with prices discounted by ap…
MacRumors: Mac News and Rumors – All Stories