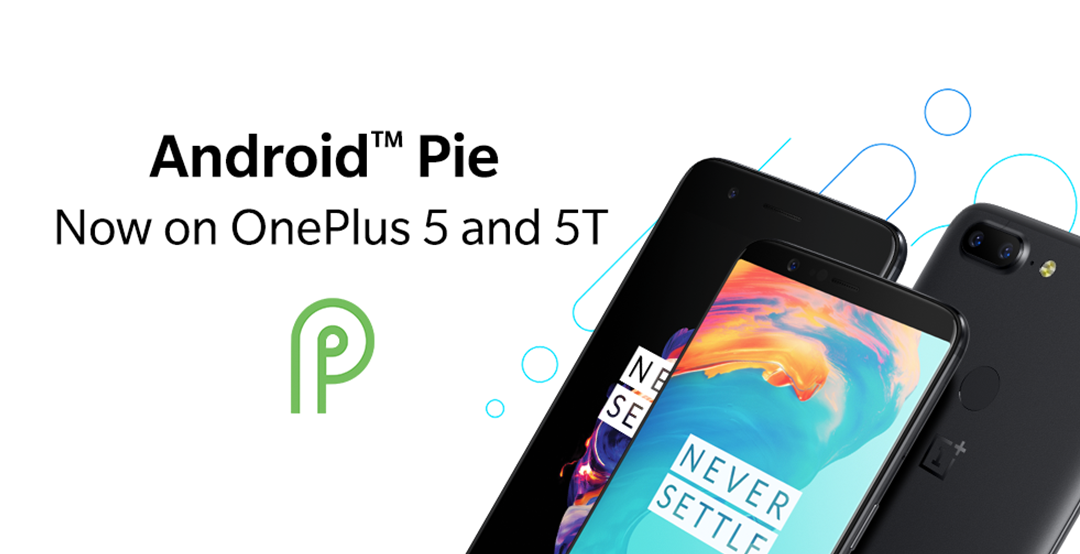 Finaly Android 9 has been baked! And is ready to be rolled out for OnePlus 5 and 5T this first official Android™ 9 Pie™ OTA update for the OnePlus 5 and 5T.
System

Updated system to Android™ 9 Pie™
Brand new UI for Android Pie
Brand new navigation gestures (Available for OnePlus 5T only)
Updated Android security patch to 2018.12
Other new features and system improvements

New Gaming mode 3.0

Added text notification mode
Added notification for 3rd party calls

Do Not Disturb mode

New Do Not Disturb (DND) mode with adjustable settings

Camera

Integrated Google Lens mode
As always, this OTA will be incremental. The OTA will reach a small percentage of users today, and we'll begin a broader rollout in a few days.
Read Also HydrogenOS closed beta based on Android Pie leaks for the OnePlus 5T